Blockchain Application Launched on Brussels Airport BRUcloud
14th June 2018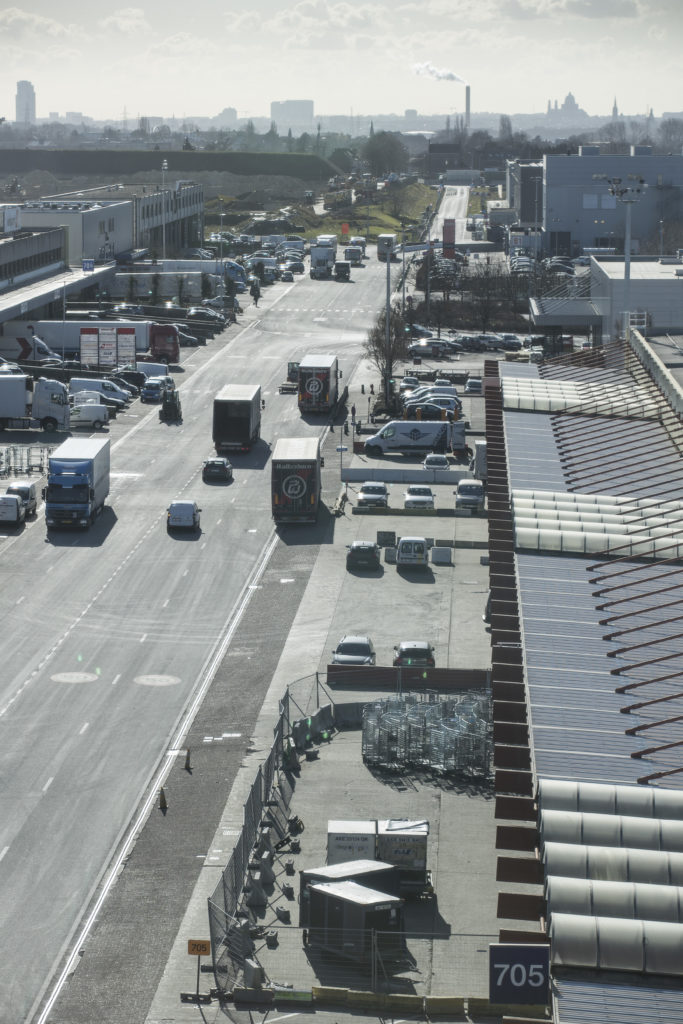 Last month, during the Air China Cargo exhibition in Shanghai, Brussels Airport and their cargo community won the award for IT Solution of the Year with BRUcloud. BRUcloud is an open data sharing platform based on Nallian's data technology on which different applications can be build. Today, Brussels Airport announces the launch of its first application using blockchain technology, strengthening their frontrunner position in digital innovation in the air cargo industry.
BRUcloud is the open data sharing platform for the BRUcargo community launched in 2016. Compared to other cargo community systems, the BRUcloud's main priority is not digitizing the existing messages and communication between the different actors, but making data sharing in a cloud environment possible. "It enables the different stakeholders of the air cargo supply chain to work more integrated and act as a network. Data will be stored only once, centrally. Once a company is connected to the cloud, it can start using the different existing applications and can start exchanging information very easily with other stakeholders instead of maintaining system-to-system connections with all different partners individually," explains Sara Van Gelder, Cargo Business Development Manager at Brussels Airport.
This new application using blockchain technology is a next step in the 'Landsite Management tool' Brussels Airport is developing together with its stakeholders at BRUcargo. The app will closely cooperate with already existing apps such as the Slot Booking App, or future to be developed apps. Focus of this next phase is on making the import process paperless, more efficient and transparent. It fully contributes to the Brussels Airport strategic objective to have a digitalised logistical flow in place supported by a combination of applications offered via the BRUcloud platform.
"The new Freight Management App 1.0 will replace the handover of cargo from handlers to forwarder from a paper-based process by a digital rights / release process," says Steven Polmans, Head of Cargo & Logistics at Brussels Airport and Chairman of the community organisation Air Cargo Belgium. "The support of all our stakeholders, from gathering ideas to implementing new tools and applications, is crucial in the success of our BRUcloud platform." And Steven continues: "Therefore we were extremely pleased that several of our stakeholders where there together with us when we won the award in Shanghai, since this award really is a recognition for each and every individual and company that joined us on this adventure we started some years ago."