Beumer To Deliver New Sortation System for Russian Logistics Centre
23rd February 2016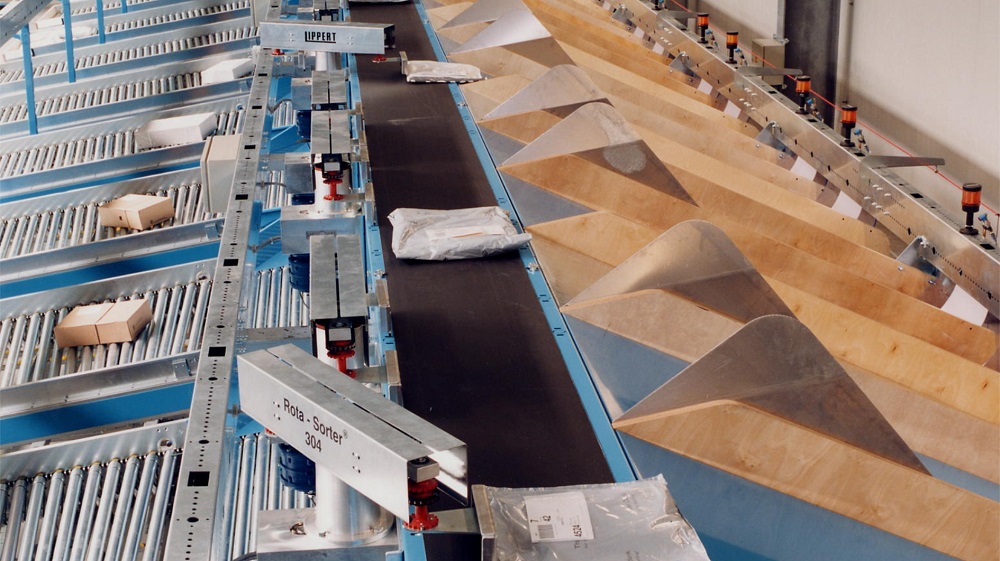 Beumer Group is to design, manufacture and install an innovative Rota-Sorter at DPD Russia's new central logistics centre in Domodedovo, Russia.
As an International Courier, Express and Parcel (CEP) service provider, DPD Russia is investing in the Rota-Sorter to provide the additional capacity needed to support a strong growth in demand from the Russian market. The Rota-Sorter was chosen for its ability to sort items across a wide range of shapes, sizes and weights on a single line and at high speed, as well as for its gentle handling of even fragile items.
DPD already uses a Rota-Sorter in its logistics centre at St. Petersburg where the system has delivered a 100% increase in productivity since it began operating in December 2014. This direct experience of the Rota-Sorter was the basis for DPD Russia's decision to install a Rota-Sorter in the new logistics centre at Domodedovo.
The Rota-Sorter sorts items ranging in size and weight from plastic bags and catalogues to packages up to 1,200 x 800 x 800 mm in size and weighing up to
31.5 kg. The sortation system at Domodedovo will integrate 15 discharge chutes, barcode scanners and a fully-automated volume measurement system.
Despite sorting up to 3,500 items per hour the Rota-Sorter's gentle handling will help to increase customer satisfaction by minimising damage to parcels, whilst its low-noise operation will also ensure a more ergonomic working environment.
The Rota-Sorter will be equipped with a Scada Supervisory Control And Data Acquisition (SCADA) system as well as BEUMER's BeSS (BEUMER Sortation
System) logistics software to ensure an error-free and efficient operation.
A transparent interface to DPD's host system will also ensure transparent operation across the different systems and controls. This will enable DPD to provide a fast, flexible and reliable supply to customers throughout Russia.
The Beumer Group is an international leader in the manufacture of intralogistics systems for conveying, loading, palletising, packaging, sortation and distribution.