BEUMER Group introduces TrayDeck
7th October 2015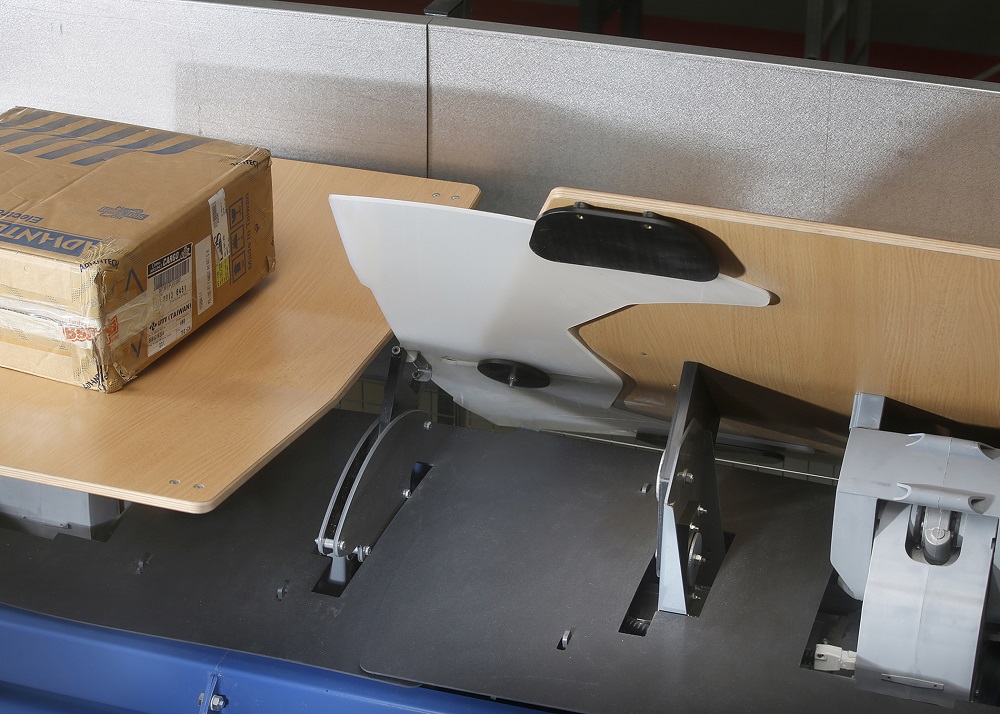 Key Facts:

New TrayDeck prevents items falling between the trays of a tilt-tray sorter
Enhances sorter capacity and availability by minimising jams and stoppages
Improved design and functionality allows tilted trays to continue around curves
Zero impact on the sorter energy consumption or capacity
Retro-fitting enhances sortation efficiency in post and parcel distribution centres
BEUMER Group – a leading global supplier of automated material handling systems – has developed TrayDeck as an effective solution to tilt-tray sorter stoppages caused by loose items falling from the tray and becoming trapped in the gap between trays. This is a common cause of sorter jams and stoppages which reduce the efficiency and throughput in parcel and post distribution centres.

"With TrayDeck both capacity and energy consumption of the sorter remain unaffected whilst the risk of unplanned downtime is minimised" explains Finn Laugesen, Director, Customer Support, BEUMER Group.
TrayDeck's movable deck accurately follows the movement of the sorter to eliminate the gap between trays whilst allowing them to remain tilted as they enter a curve.
TrayDeck can be used in new installations or as an upgrade to an existing system. Retrofitting TrayDeck onto a legacy tilt-tray sorter is a plug-and-play installation which can be managed by Crisplant's Customer Support team and carried out by the in-house technical or maintenance teams.
The use of TrayDeck as a retro-fit upgrade has been thoroughly tested in legacy Crisplant tilt-tray installations and is currently being installed on a number of sorters in the Middle East and the Americas.