Airbridge for Turkey Humanitarian Relief
16th February 2023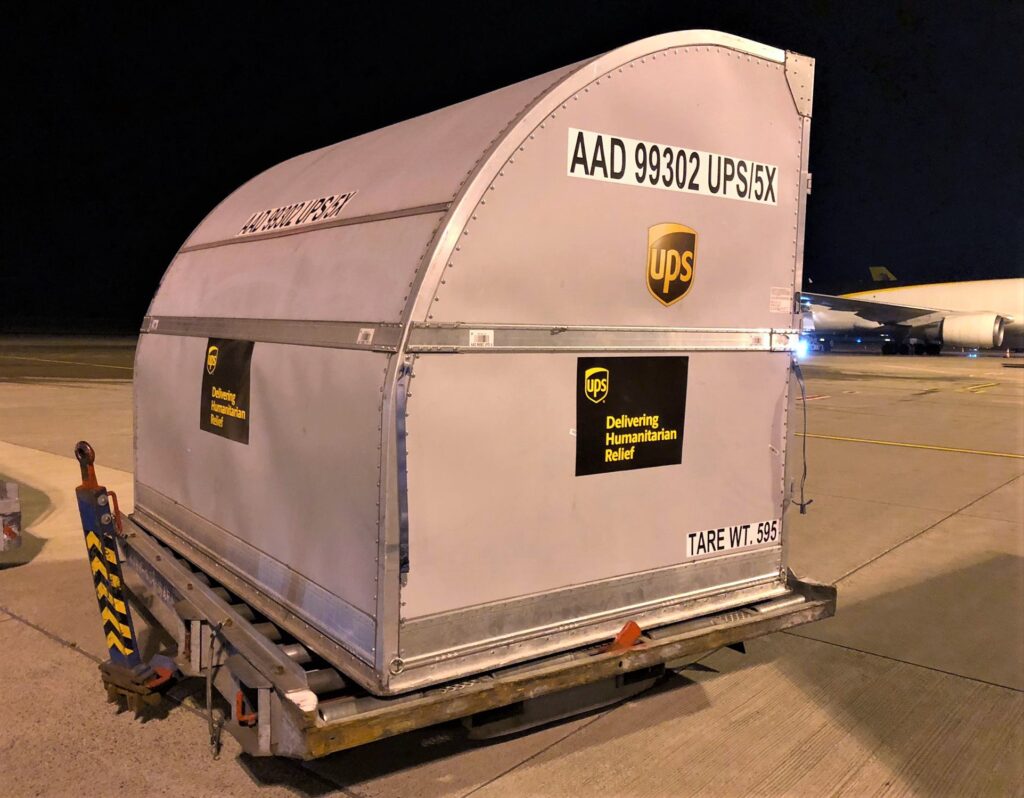 Amid widespread devastation caused by the recent earthquake people in the affected areas in Turkey and Syria need all the humanitarian relief available as soon as possible. UPS has put its worldwide smart logistics network to the task to transport relief supplies.
A Boeing 767 is currently taking off every night from the UPS Air Hub at Cologne Bonn airport, transporting urgently needed goods to Turkey from national and international aid organizations, UPS employees, citizens, and companies.
The willingness to donate in the region was so extensive that on-site donations are not currently being accepted. In-kind and monetary donations should instead be given to other aid organizations providing support.
The UPS Air Hub at Cologne Bonn Airport is UPS's European air freight hub for international transport of goods. As a European hub, it is not only a platform to service customers but is also central to disaster relief efforts and support. The UPS Air Hub was also able to demonstrate its strategically important position and its reliability in the handling of shipments for the worldwide distribution of vaccines.
Relief supplies and donations receive freight space within the UPS network
In addition to the Cologne-Istanbul airbridge, UPS and The UPS Foundation have taken other measures to provide assistance where it is most needed. This includes:
• Pledging more than US$1 million in global logistics services.
• Working with the World Food Program, UNHCR and International Red Cross & Red Crescent to fly in relief items from Dubai.
• Offering transport capacity in UPS trucks for the Istanbul city government and NeedsMap, a local NGO that UPS supports.
• Activating EDUARDO, an emergency air dashboard created by skilled UPS volunteers to help humanitarian relief organizations quickly access all available flight capacity available at airports across Turkey.
Frank Jørgensen, President of UPS Germany, Austria and Switzerland, told us "Our hearts and thoughts are with the people of Turkey and Syria. Our sympathy also goes to the many relatives – including numerous UPS employees – of the people affected in the earthquake area. Above all, we help by using what we have: our committed employees with their expertise and our global logistics network."