A volume reducing container for a shuttle warehouse
12th February 2016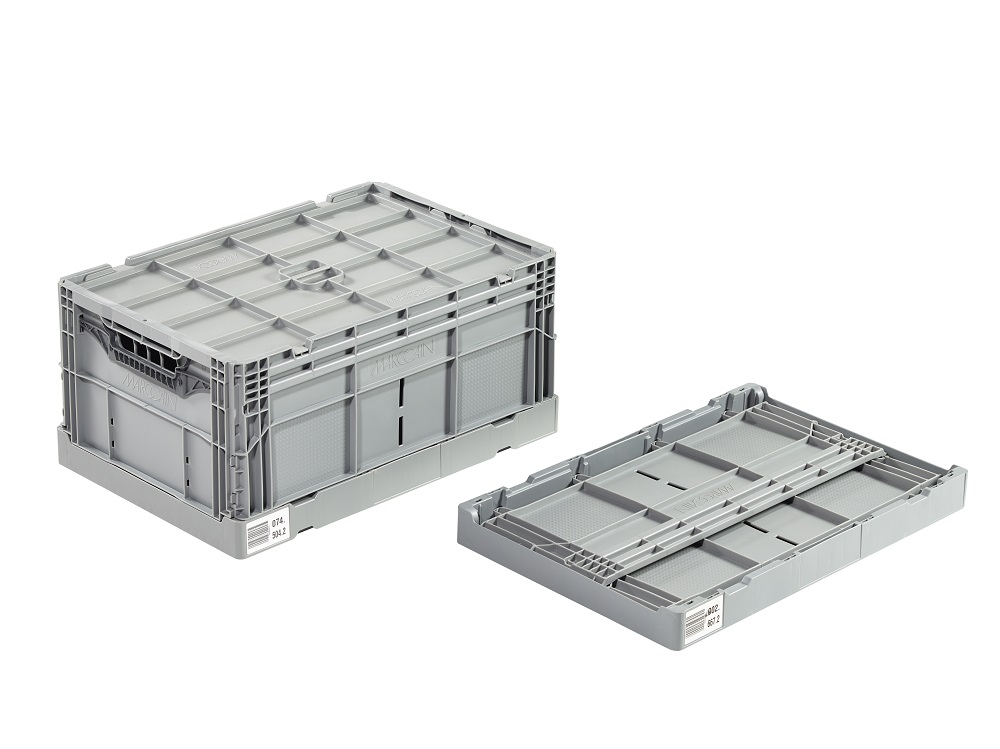 Foldable containers from bekuplast are being used in a new logistics centre which is operated by a premium supplier of women's fashion. The special container, which bekuplast designed for the fashion label's shuttle warehouse, is equipped with a sandwich base. If necessary, the container can be divided up using dividing plates which are inserted into slots on the side wall of the container.
The containers are used internally and externally for storing and transporting high-quality clothing. For external logistics between the logistics centre and the fashion label's production facilities, the container is additionally provided with a lid and banding in order to guard against theft.
The patented lift lock allows the container to be quickly folded apart and collapsed – both manually as well as fully automatically. As a result of the very high reduction in volume (around 80 %) when empty, the collapsed containers can be transported away inexpensively.