35 Years of Plastic Innovation
31st December 2020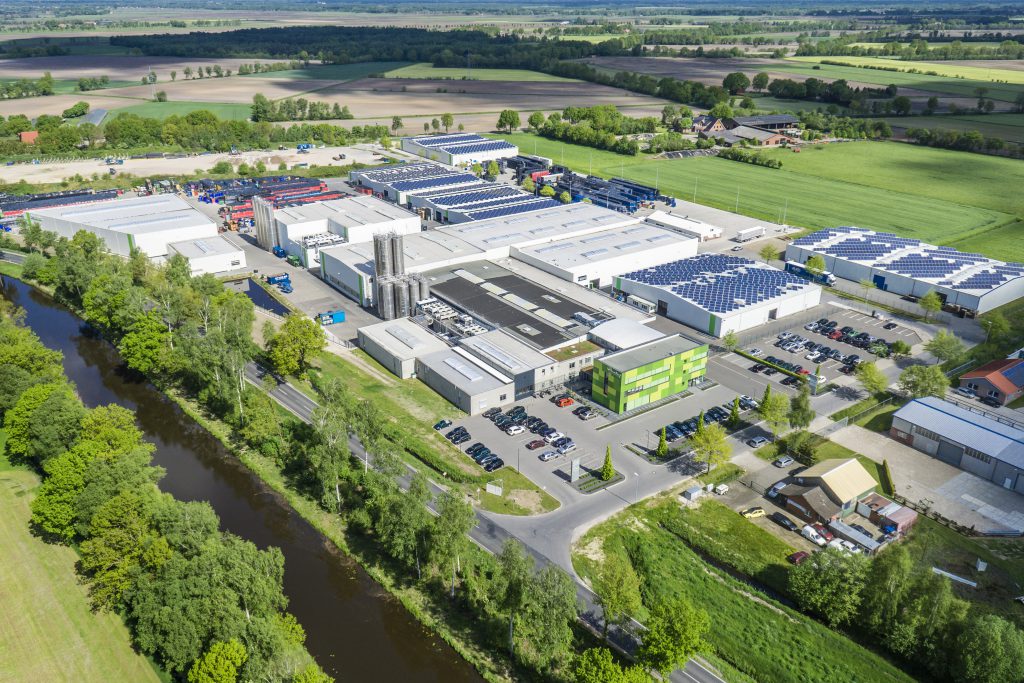 2020 was a big anniversary year for a big name in the transport and logistics packaging sector, writes Paul Hamblin.
The bekuplast group of companies is one of the leading manufacturers of reusable plastic transport packaging in Europe. This year the company celebrates its 35th anniversary. The administration building at the company headquarters in Ringe, Germany catches the eye even from a distance. The green façade elements are reminiscent of containers stacked on top of each other. The resemblance is appropriate because competence in reusable containers is the USP of this family-run company. The green concept has a long tradition at bekuplast: the first plastic containers the company produced in 1985 were intended for transporting plants. Today the bekuplast group of companies develops, produces and sells reusable solutions worldwide, which are used in all industries.
The plastic containers, trays and pallets are produced at two locations, in Germany and Poland. At the German head office alone about 20 million products are manufactured annually. On a production area of 12.1 hectares, production is carried out with energy-efficient, high-performance injection moulding machines and modern robot technology. In addition to production, the development of innovative reusable solutions for special logistical requirements is one of the core competences.
Driving logistics forward with sustainable solutions is not only the goal, but also the motivation of the company, which developed the first such solutions back in the early 1990s. Hinged containers have revolutionised logistics, and in many sectors, such as fresh produce logistics, it is impossible to imagine life without these volume reduction containers today. Empty collapsible containers from bekuplast can be simply folded up after use, reducing volume by up to 80%.
The innovative strength of the company is also evident in many other areas. As a partner of leading system suppliers bekuplast knows the requirements of intralogistics precisely and so brought
the 'contecline' onto the market at the beginning of 2020. The contecline container series is specially designed for use in miniload and shuttle systems and is convincing with its extremely quiet, safe and trouble-free operation in conveyor technology. Solutions such as the company's award-winning universal tray also demonstrate this innovative strength. Even in economically
turbulent times bekuplast is looking ahead positively. The company is well positioned for the future with new challenges and great opportunities.