Goplasticpallets.com Launches New Multi-trip Pallet Box
13th February 2019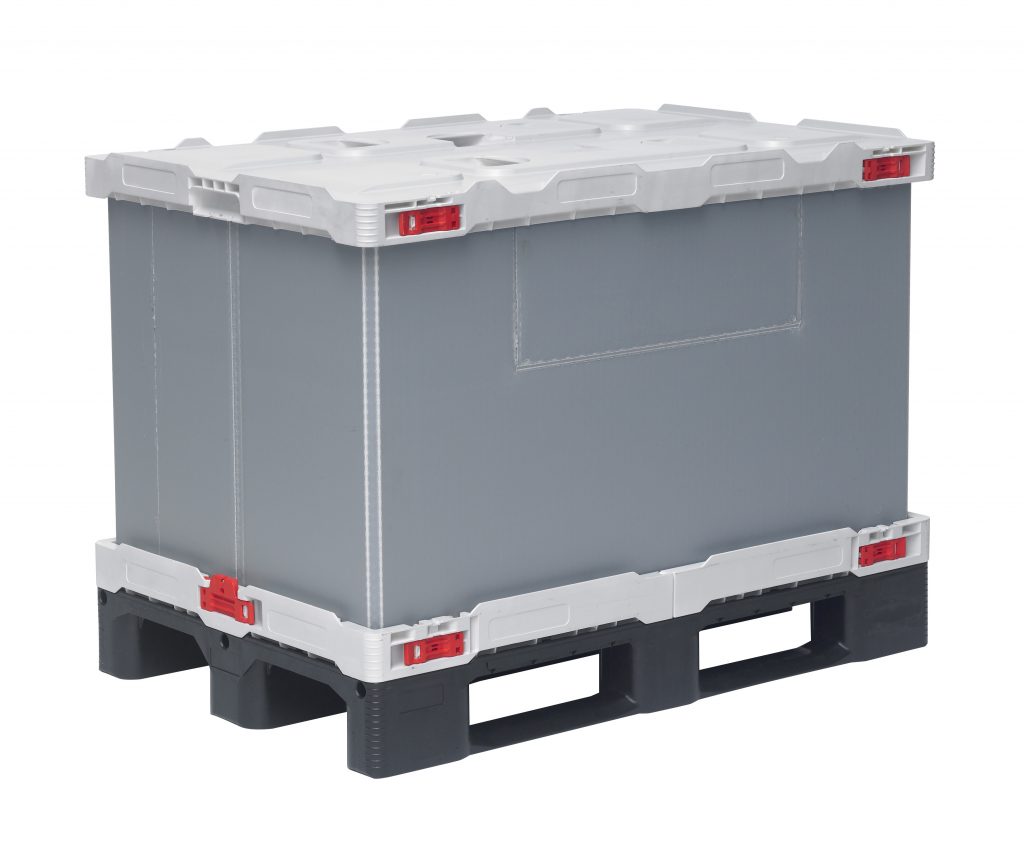 Four years since the original launch of its multi-trip pallet box – the Trip Box – Goplasticpallets.com has introduced a new, improved version to its range, which it claims will deliver superior strength, better security and enhanced performance for large volume goods handling and distribution.
Designed by Belgium-based plastic pallet and pallet box manufacturer Smart-Flow, the new Go Trip Box 1208 Ultimate 3R boasts a stronger, more robust pallet base; a lockable pallet base and lid to secure the pallet sleeve in place; a durable, injection moulded lid – in contrast to the original thermoformed lid; and the option to choose from different sleeve thicknesses.
In addition, the pallet base can be reinforced with three metal bars to accommodate heavy loads in excess of 500kg, increasing the racking capacity of the pallet box to 900kg.
Jim Hardisty, Managing Director for Goplasticpallets.com, said: "We truly value customer feedback on the plastic pallets and pallet boxes we supply. The launch of our new, improved Trip Box demonstrates that we not only listen to our customers, but share their experiences with our manufacturing partners, who invest a great deal in R&D to enhance existing products and develop new ones."
Quick and easy to assemble and disassemble, the new, improved Go Trip Box 1208 Ultimate 3R is comprised of three components – a recyclable plastic pallet base which measures 1200mm (L) x 800mm (W), a sturdy but lightweight plastic sleeve and a durable plastic lid.
When assembled the new Trip Box has a storage capacity of 516 litres and can be stacked and stored safely up to four boxes high with a maximum load of 1600kg. When not in use the multi-use pallet box folds virtually flat – the plastic sleeve slots into a groove around the pallet edge and the lid locates easily on top. In folded-down mode, the Go Trip Box 1208 Ultimate 3R can be stacked up to eight boxes high, saving considerable space in storage as well as reduce costs on return journey trips.