Industry Insight: The Future of Medical Device Labelling
3rd August 2017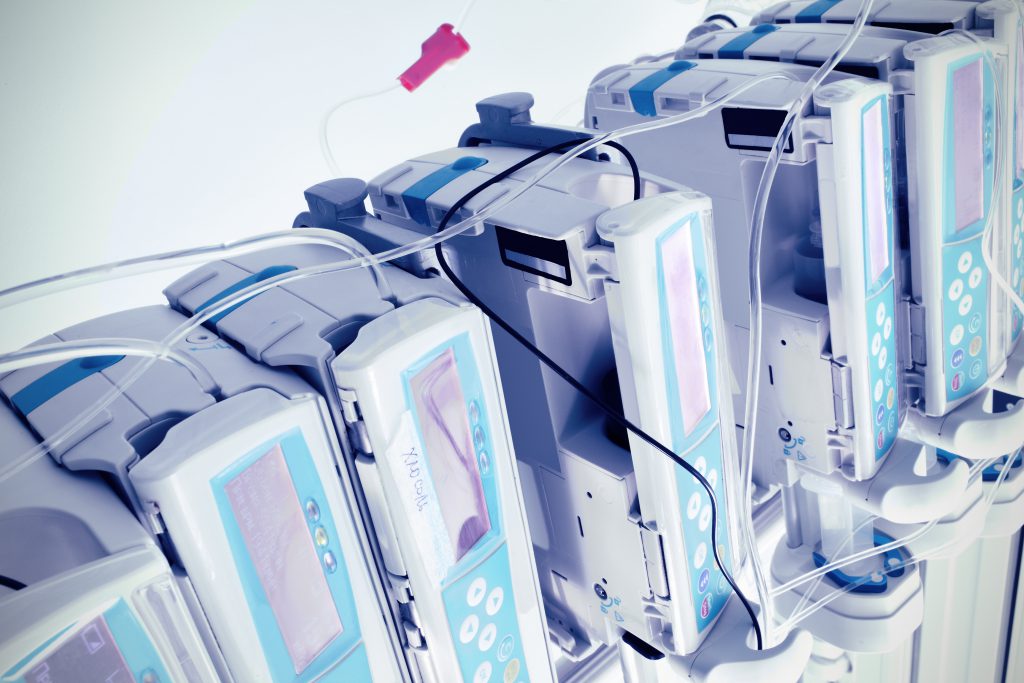 By: Laura Johnson, Loftware Life Sciences Expert
Labelling can be challenging and today's medical device manufacturers are faced with a range of evolving requirements and regulations such as UDI, that complicate the process. But labelling can make a huge difference, enabling IT and supply chain decision makers to overcome challenges, and provide their company with a distinct competitive advantage.
The medical device supply chain is more complex than ever before. Internal teams such as Packaging, Quality and Regulatory are playing an increased role. You also have to manage third parties like suppliers, distributors, and providers—all while trying to comply with regulations and keep products moving swiftly across the ecosystem. Each step along the way requires powerful, reliable labeling to ensure efficient and precise tracking of medical goods, while also supporting a wide range of requirements, including barcodes, multiple languages, regulatory symbols, and more.
A centralised approach to labelling allows companies to integrate labeling processes with existing ERP, PLM, or other validated environments to drive data from "sources of truth," offering greater accuracy and control. By leveraging a central data store, companies can avoid the need to replicate data or manage a separate database, which minimizes overhead, reduces errors and offers improved labeling consistency for utilization at other plants and distribution partners internationally. This ultimately provides a new level of consistency, simplifies troubleshooting and streamlines labeling, helping to drive greater supply chain efficiency.
Managing UDI – Creating a Sustainable Program for the Long Run
Adhering to regulations that define how products are developed, marketed, shipped, and disposed of is essential to avoid fines, retain customers, enter new markets, and in some cases, stay in business. Labelling continues to play a crucial role in meeting evolving standards, especially those like the FDA's Unique Device Identification (UDI) requirement where labelling and identifying parts and packages is critical for patient's safety.
There is actually a silver lining to the UDI rules going into effect: a label containing necessary information about a product can be leveraged as it moves through the supply chain. Individualized labels can contain important information as to how the product was made, what it contains, how it should be handled, and how it should be disposed.
In fact, one of the best ways to achieve a sustainable, extendable UDI program is to implement an enterprise labelling solution, which integrates production labeling and business processes to support mission-critical labeling. This dynamic and data-driven approach allows businesses to react to evolving customer, regional, and most importantly, regulatory requirements such as UDI. This approach also ensures consistency across a global supply chain, enabling companies to meet performance and scalability requirements with the flexibility to sustain complex, high volume labelling requirements.
In addition to UDI compliance, there is also the FDA's Title 21 of the Code of Federal Regulations (CFR) Part 11, which provides guidance for electronic records and eSignatures to streamline workflows. Here again, an enterprise labeling solution supports workflow and eSignature capabilities to provide a new level of visibility and control for managing labels in the highly regulated medical device and pharmaceutical industries.
How Can Labelling Help With Cost Reductions?
In a recent survey we conducted with about 200 manufacturing professionals (including many from the medical device industry), nearly half—47%—indicated they were experiencing costly downtime due to labelling disruptions. The reasons cited for these delays included dealing with customer-specific labels, product-specific labels, and slow label printing speeds, in that order. When you add up all of these isolated labeling issues occurring across different segments of your supply chain, you're looking at hundreds of thousands of dollars of lost productivity, severely impacting your bottom line.
As mentioned, an enterprise-wide labelling solution, tightly integrated with existing systems, unifies your entire labeling process. By gaining centralized visibility and control, you can better adapt to changing requirements. Errors are reduced because you're pulling data from sources of truth, be it SAP, Oracle, your PLM system, etc. Any customer-specific label changes that come in are handled systematically with secure access to a library of templates that can be updated as needed—while greatly reducing the number of templates you need to manage. In fact, one of our medical device customers was able to go from 10,000 templates to a mere 20 templates supporting the entire organization.
Additionally, this automated process allows companies to achieve significant printing performance gains, allowing labeling to keep up with production. With this type of labeling platform medical device companies are able to initiate print jobs and produce labels anywhere in the global landscape. Labels are based on approved templates, using a common labeling infrastructure. Another customer of ours was able to centralize deployment of labeling and execute print jobs faster than ever—going from several minutes in many cases to under six seconds across the enterprise.
Dealing with Constant Change
The impact of change is significant to a medical device business. When it comes to labelling, constant change—be it complying with regulatory mandates like UDI or managing customer-specific label changes—can mean a manual, slow, labour-intensive process. If you rely on multiple, non-standardised labelling products, this often leads to an array of disjointed, often redundant templates created in silos which slows production and delays shipments. And because changes are not always captured earlier upstream in the process, there will be risk of errors and inconsistencies.
With a standardised, centralised labelling solution, companies can make changes at the data source—whether it's in the ERP, MES, or other system—and ensure that they will be reflected on the appropriate labels. Change it once, apply it many times. And when you can provide access to the same labelling solution to multiple users at different locations, you have full visibility and control across the value chain.
Labelling is essential to smooth the flow within the medical device supply chain, where problems can arise at any juncture, or may "wait" to manifest in a finished product. How quickly and accurately companies respond to customer requests or meet changing regulatory requirements such as UDI can mean a huge difference in time to market, customer satisfaction, and cost savings.
Creating Efficiencies at the Supplier Level
For years companies in the medical device industry have struggled with how they integrate partners like suppliers, contract manufacturers and distributors into their processes. Today many companies use third parties as extensions of their own business. When it comes to labelling, companies handle third parties in multiple ways—but it's commonly a manual process with great difficulty. Many manufacturers still package and ship the labels right to the partner or they pay to have the labels printed for the third party by an outside vendor. These options can be extremely costly and can cause significant delays and mistakes, especially when you need to take into account ongoing regulations like UDI. The best way to handle this challenge is to integrate the third parties into the enterprise labelling system.
Using either their existing partner portal or a secure system from a labelling provider, medical device manufacturers can allow suppliers to securely access and print labels locally—with the right information expected by the receiving organisation. Globally consistent labelling reduces the need to manually ship labels around the globe or to relabel inbound shipments at the point of receiving, saving time and money while reducing the likelihood of errors.
Companies can set up this solution in a secured environment so third parties only see information, labels, and printers they are supposed to see. These companies can leverage this ability to print their labels at third party sites around the world and have improved their processes immensely while saving millions of dollars in relabeling and inventory reduction.
Managing Growth and Expansion with Enterprise Labelling
Market expansion is essential for success. The faster you can satisfy local regulatory, language, and shipping demands with your labels, the faster you can drive revenue. When a specific regulation changes in a country where you're doing business, can you make the necessary text changes to labels quickly without stopping the manufacturing line? We discussed the value of pulling data from sources of truth like SAP or Oracle, but a change like this may require programming which can take 4 to 6 weeks to complete.
To overcome this challenge, look for enterprise labeling with built-in business logic that can be dynamically updated as needed without having to wait for changes or updates to your enterprise application. Business rules can be configured and customized within a standard user interface to update label specifications quickly and dynamically—be it language, branding, or regional compliance—where they're needed.
As companies grow and expand, they need a system that will meet their needs on a global and local level. They need a system with proper certified integration with systems of record like SAP and Oracle. They need an enterprise labeling solution that can meet their requirements to handle languages, regulatory standards, color printing, third party and customer demands, etc., and have the support and service organization behind it to ensure long-term success.
Laura Johnson Bio:
Laura brings over twenty years of expertise working with both Pharmaceutical and Medical Device manufacturers to improve processes and meet regulatory requirements such as Serialization, UDI and Secure Supply Chain. Laura's career has also focused on the application of technology to drive efficiencies in manufacturing, warehousing and distribution environments. Her expertise includes leveraging core functionality within major ERP systems like SAP and Oracle and implement automatic data capture technologies such as vision inspection, printing, shop floor devices, barcode and RFID data collection.