Sustainable packaging closes the loop on plastic waste
11th June 2021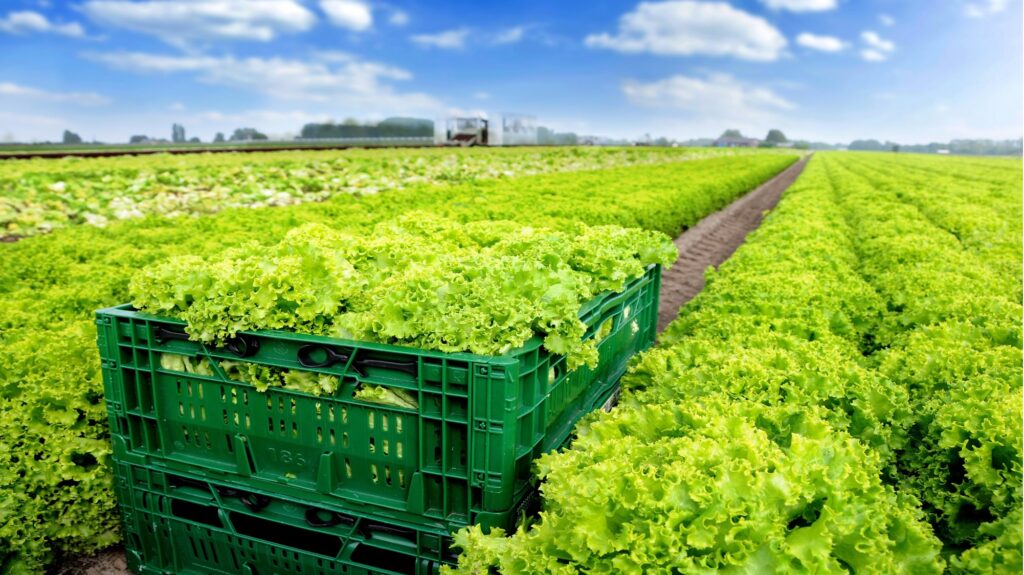 More and more Fast-Moving Consumer Goods (FMCG) companies and retailers have made sustainable development a strategic priority and announced new commitments to address both climate change and plastic waste. Particularly, single-use packaging is in the spotlight. According to the third annual Checking Out On Plastics report, almost 900,000 tonnes of plastic packaging had passed through the tills of the 10 biggest UK retailers.
Producers, industrials, retailers rethink their packaging systems by removing single-use ones and know that in the longer run, a 'closed loop' recycling system is infinitely more environmentally sustainable than single-use alternatives. According to Lansink's Ladder, reuse is the best option, after prevention. The future is in reuse and it needs to be a big part of how grocery retailers do business, experts say.
In this context, the players in the fruit and vegetable market are increasingly turning to Euro Pool System – from producers to distributors, to use of reusable folding trays for transporting fresh products – what is in line with companies' sustainable development policies.
The figures speak for themselves. Euro Pool System has shown continuous growth in recent decades. In 2009, the number of rotations amounted to 600 million, rising to almost than 1.3 billion trays issued in 2020 . To manage with this growth, the Euro Pool Group has 71 service centres all over Europe, most recently, EPS opened the first UK washing site in Tamworth, West Midlands.
On average, trays last more than seven years and are reused fifty to one hundred times for the same purpose. The same cannot be said of cardboard, for example, which is only suitable for single use.
When Euro Pool System's trays reach the end of their life, they are always recycled. Euro Pool System trays are made in HDPE that is 100% recyclable. The recycling process of trays is relatively simple compared with that of other waste streams as confirmed by Eric Morssinkhof of Morssinkhof of Rymoplast Group: "Recycling plastic trays is relatively easy, but this is certainly not the case for other flows."
The recycling company first grinds the trays into granules. They are dusted, demineralised, rinsed, packed in bigbags and resold to injection moulding companies. They turn them into new trays but also big boxes or rubbish containers, for example. Recycling is done by colour: green, blue and black. "The lighter the colour, the better the sales possibilities." Furthermore, the food safety of the material is also essential.
Sustainability isn't only about reducing the burden on the environment; it also means reducing damage to the produce and less waste. According to a study by research institute Fraunhofer, with single-use packaging, about 4% of the produce gets damaged on the way to the consumer. Plastic transport packaging cuts this figure back to just 0.1% One of the main objectives is 'reducing losses and waste in fruits and vegetables food systems'.
"We want to make sure that fruits and vegetables arrive at their destination safely and undamaged," explained Alvaro Molina, UK Country Manager.
In addition, this standard packaging is also vital to optimise transport within the chain. The Foldable trays ensure maximum efficiency as they take up 86% less volume on return trips. The standard packaging makes it possible to automate logistics processes throughout the entire supply chain.
"In addition to lower CO2 emissions and less waste in the chain, the circular system also offers efficiency in the logistics process for producers and the supermarket sector. We share the same determination to act without delay in the preservation the natural resources, which is one of the biggest challenges of today. Use more sustainable solutions is more vital than ever and go further than simply meeting standards," concludes Molina.