Strautmann AutoLoad Baler Aims to Optimize Waste Disposal
3rd March 2020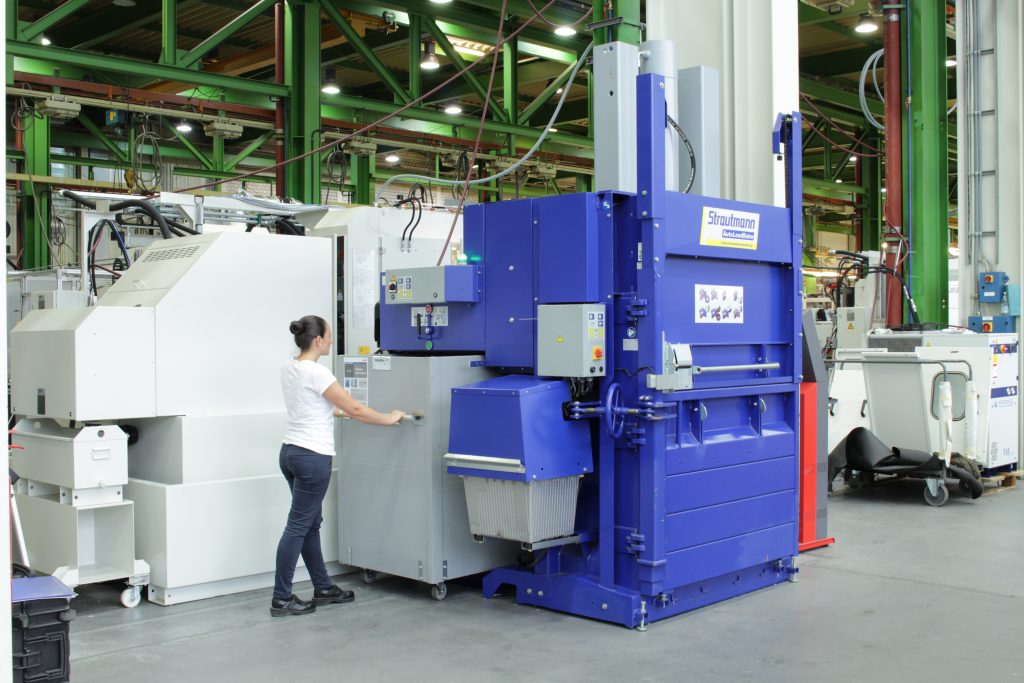 The disposal of outer packaging and cardboard packaging is one of the tasks in companies to which little attention is paid. Even when potential savings are obvious, many companies have difficulties in tackling the issue. Because the tearing and pressing of the waste take place far away from the customer traffic, it is rather seen as annoying. Priority is given to the core business.
While many other processes have therefore already been optimized for efficiency, disposal often remains an invisible time eater, causing unnoticed high personnel costs.
German company J.G. WEISSER SÖHNE GmbH & Co. KG also felt the effects of this.
Around 50 tons of cardboard packaging are produced each year. Cardboard packaging was brought to the press container by employees of a foreign company. Thus long and many distances had to be accepted. The recyclables were collected in different containers so often disorder was the effect. The employees had to tilted the cardboard packaging from the containers into the press container. This was especially for the women energy- and nerve-racking. If the containers were too heavy, they were also taken out with a forklift truck.
Many visitors came to visit the production so that the disorder (caused by different types of containers) and also the high forklift traffic were disturbing and not beneficial for the image. Furthermore, the cold weather conditions in winter made the disposal everything but not easy. Because of the disposal the doors to the outside press container were often open. Minimal temperature differences caused the readjustment of the machines, so that this was an additional disruptive- and cost factor. Overall high rental and handling costs were the result of a total cost- and time-intensive disposal solution.
At the same time, more modern and more efficient disposal solutions have long been available. "When developing our baler, we have oriented ourselves very specifically to the needs of retailers," says Günter Komesker, managing director of Strautmann Umwelttechnik. "And that is above all the relief of personnel and personnel capacities. Because the AutoLoadBaler no longer needs to be filled manually. It is an expert in warehouse logistics, ensures order and cleanliness and saves the employees in the food retail trade stress and back pain."
Automation can save 10 working hours per tonne of cardboard packaging per year and 400 moments of stress per day. This is proven by a study which Strautmann Umwelttechnik carried out in cooperation with the University of Applied Sciences in Osnabrück.
See the AutoLoad Baler at LogiMAT in Stuttgart, Hall 3 Stand C63.