Sealed Air focuses on automation at Empack
4th April 2022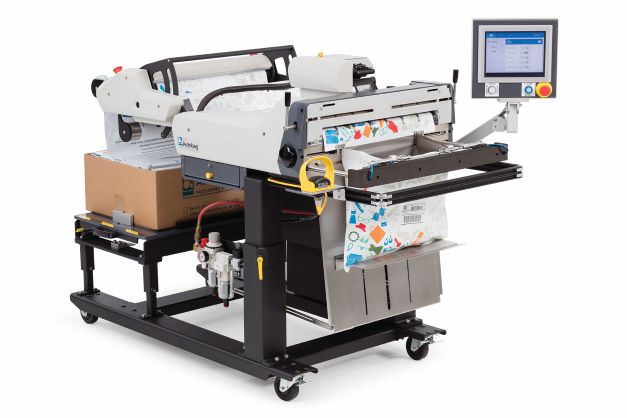 Global packaging provider Sealed Air will be showcasing its range of automated protective and food packaging solutions on stand C10 at this year's Packaging Innovations & Empack show, which takes place on 25th – 26th May at NEC, Birmingham, UK. Sealed Air will also welcome to the stand newly acquired Foxpak Flexibles Ltd, a pioneer in digital and graphics packaging.
Foxpak teams up with leading brands to deliver highly decorated packaging solutions; stand-up and spout pouches, and sachets that serve a variety of markets including food retail, pet food, seafood, and snacks.
Sealed Air's focus on automation starts with the popular range of AUTOBAG brand automated packing solutions that include systems designed to improve productivity in mail order fulfilment and primary packing solutions. The AUTOBAG brand systems include an integrated printer capable of printing high resolution graphics, text and barcodes directly onto the bags, saving both time and consumables. Systems on display include the table-top AUTOBAG brand PS 125, and the AUTOBAG brand 850STM, with a touch screen and the ability to run bags up to 550mm wide.
Features such as secure bag opening and positioning, integrated printing and compact footprints makes the AUTOBAG brand range an essential part of any efficient fulfilment operation.
Visitors to the stand can also see the range of SEALED AIR brand and BUBBLE WRAP brand inflatable packaging systems for void fill and cushioning – including films containing a minimum of 50% recycled content.
Included in the wide range of paper packaging on display will be the recently-launched SEALED AIR brand FasFil Jr. This paper void fill system is 'plug and play' with a super small footprint, fully integrated user-friendly controls, toolless jam clearing and anti-jam sensors. It can create custom void fill material using 100% recycled fanfold paper, which is also responsibly sourced.
Following the successful launch of recycle-ready SEALED AIR brand Mail Lite mailers, the company will be showcasing its new PickPack format, which replaces corrugated boxes used to ship the Mail Lite mailers. The PickPack format uses up to 60% less packaging weight, and also transforms into a dispensing unit for both retail and packing areas.
Food packaging will be represented by a range of CRYOVAC brand solutions including CRYOVAC brand Darfresh family of thermoforming vacuum skin packaging, demonstrating a reduction in plastic use and longer shelf life.