Thermo King V-800 MAX Spectrum Delivers Increased Flexibility and More Powerful Multiple-Temperature Transportation
13th February 2015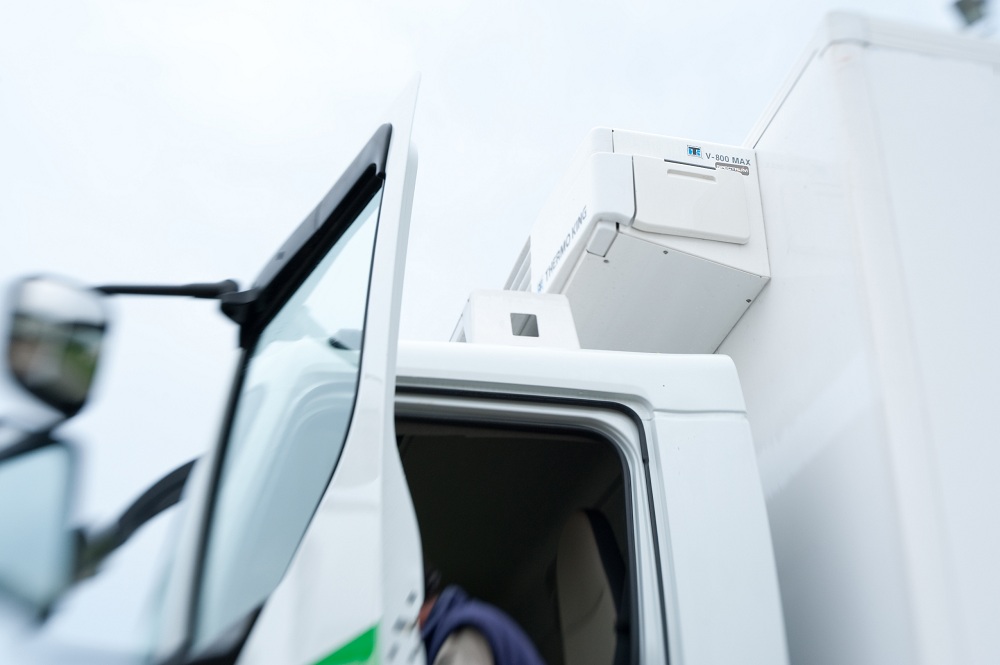 Thermo King, a manufacturer of transport temperature control solutions for a variety of mobile applications and a brand of Ingersoll Rand, is introducing a new, non-diesel, vehicle-powered V-800 MAX Spectrum unit designed to make multi-temperature urban distribution easier for transporters.
Transporters need refrigeration solutions that can offer fuel efficiency and reduce total cost of ownership. Compared to several industry self-powered truck refrigeration units, non-diesel options provide more sustainable operations that produce fewer emissions. This is an important factor for many companies.
The V-800 MAX Spectrum responds to this demand and provides environmentally responsible transport refrigeration for trucks up to 12 ton gross vehicle weight (GVW), delivering reliable performance and more cooling capacity while maintaining low energy consumption
This new product range offers both cooling and heating capabilities to ensure peak performance in the most demanding city distribution conditions with multiple stops and significant traffic.
Comprising two-piece split units designed to satisfy two-compartment transportation needs, the new series provides full temperature flexibility allowing customers to transport goods at any required temperature in either compartment whether they are fresh, frozen or heated for urban distribution.

"When designing this new V-800 MAX Spectrum Series, we wanted to provide our customers with a solution for all types of distribution applications, from shops, markets and food-chains through petrol stations, restaurants, catering companies up to retail home-delivery, pharmaceutical transportation and renting companies," said Dwight Gibson, vice president and general manager, Thermo King, Europe, Middle East and Africa.
The Thermo King V800 MAX Spectrum range replaces the V-700 MAX Spectrum and offers the following features:

10 percent capacity increase in comparison to its predecessor.
Improved evaporator airflow and quicker pull-down for better product integrity.
No requirement for a diesel engine due to the direct drive technology for sustainable operations, reduced fuel consumption, lower noise and less maintenance.
New swash plate compressor powered by the vehicle's engine.
Wide selection of models and voltages.

"This new range weighs less than its predecessor, offers increased performance and provides our customers with the most sustainable solution possible. V-800 MAX Spectrum is the most powerful range for both cooling and heating modes currently available on the multi-temp direct drive market-place," said Gibson.
Thermo King worked together with truck manufacturers to increase availability of drive kits, providing an easier-to-install, lighter and more reliable compressor that maintains low energy consumption while delivering more capacity with increased reliability.
The new V800 MAX Spectrum uses the advanced Direct Smart Reefer controller, bringing the latest in microprocessor-based intelligent control to Thermo King's direct drive range. The controller provides accurate single- and multi-temperature control. In addition, it employs an easy-to-use interface and offers best-in-class exposure experience.