Ludo Gielen and Schoeller Allibert Invest in State-of-the-Art Greenfield Site
29th November 2016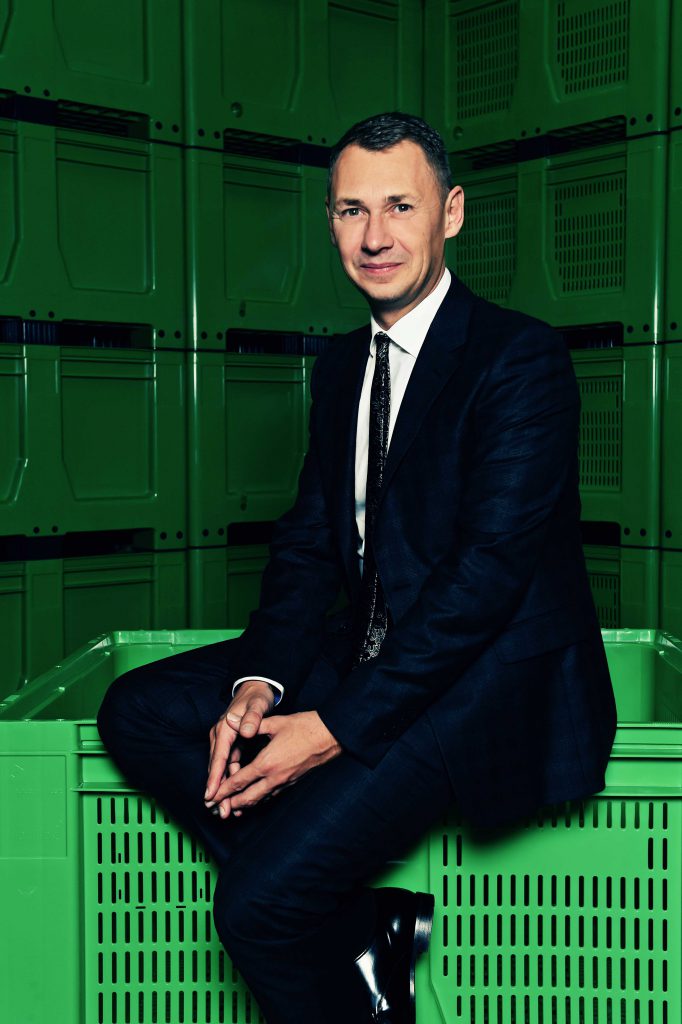 At the Leopoldsburg, Belgium branch of Schoeller Allibert, staff are evidently looking forward to 2017. Not only will the employees get a new, state-of-the-art operational base with the construction of the new plant in Beringen, which is to be the model factory for all future plants of the group, but substantial investments are also being made in the field of technology, mainly in Big Product Mould sector. Entrepreneur Ludo Gielen and Schoeller Allibert will be joining forces for a financial investment of 15 million euros. "With this technology, Schoeller Allibert brings a lot of innovation and know-how to Limburg," said Gielen, who leads the innovation team himself. "It will include one of the largest machines in the Benelux Region, with a shot size of about 45 kilos. Our production, which will have to supply the Benelux Region, Northern France, West Germany and the UK will mainly focus on the larger products, like the Big Box Maximus® 850 L, intended, amongst others, for the fruit industry, or the plastic ClickPall® for the petrochemical industry. The first products will be coming off the conveyer belt in the summer of 2017."
Gilbert Lambrechts, alderman for the local economy in Beringen, also looks forward to Schoeller Allibert's arrival. "The arrival of a company of such standing is important to our municipality," he says. "Schoeller Allibert is a rapidly expanding company, and thus, it will increase employment in our city." To support its growth, Schoeller Allibert already has ten vacancies today, amongst others for a production manager, injection moulding specialists, a supply chain employee and an eCommerce marketeer. The new plant should eventually offer work for more or less 70 employees.
The remarkable decision by Ludo Gielen to invest himself, through Blue Oceans XL, obviously didn't just come out of thin air. "On a worldwide scale, 600 billion dollars is being spent on the production of packaging products such as trays, foils, shampoo bottles, etc." says Ludo Gielen, who originally made his fortune in the pallet business and is now chief marketing and innovation officer for Schoeller Allibert. "But the market of the 'returnable transport packaging' or reusable, sustainable packaging barely covers six and a half billion dollars. This means that only one percent is reusable today. I strongly believe in the potential of Schoeller Allibert to grow into a concern with revenue of two billion euros. But then we have to convince the industry and the consumer to really go along with us and distance themselves from our disposable culture. It is not only our job to invent innovative and sustainable cradle-2-cradle products of supreme quality, but also to mould them into a model that is financially viable for the (pooling) industry and accepted by the consumer. This is the only way to reduce the waste heap. By the way, did you know that the content of Belgium's well-known blue 'PMD' (plastic, metal and drinks packaging) bags, recycled into high-quality, odourless resources, will be used for production in our new plant? Thus, we will really have come full circle, and that really makes us very proud."
The new plant in Beringen was designed by architect firm Wastiau & Co. "It will be a light-filled factory where the working conditions are pleasant," says Ludo Gielen. "The plant will consist of a 6,500 m² production hall, 3,500 m² of outdoor storage space and there will be a sales and innovation centre of 1,200 m². On the second floor, we provide an inspirational brainstorming area. It will be quite a gem."
The construction of the new plant in Beringen will start late January 2017.