Krone Box Liner Promises Flush-Fit Rear Loading
5th March 2018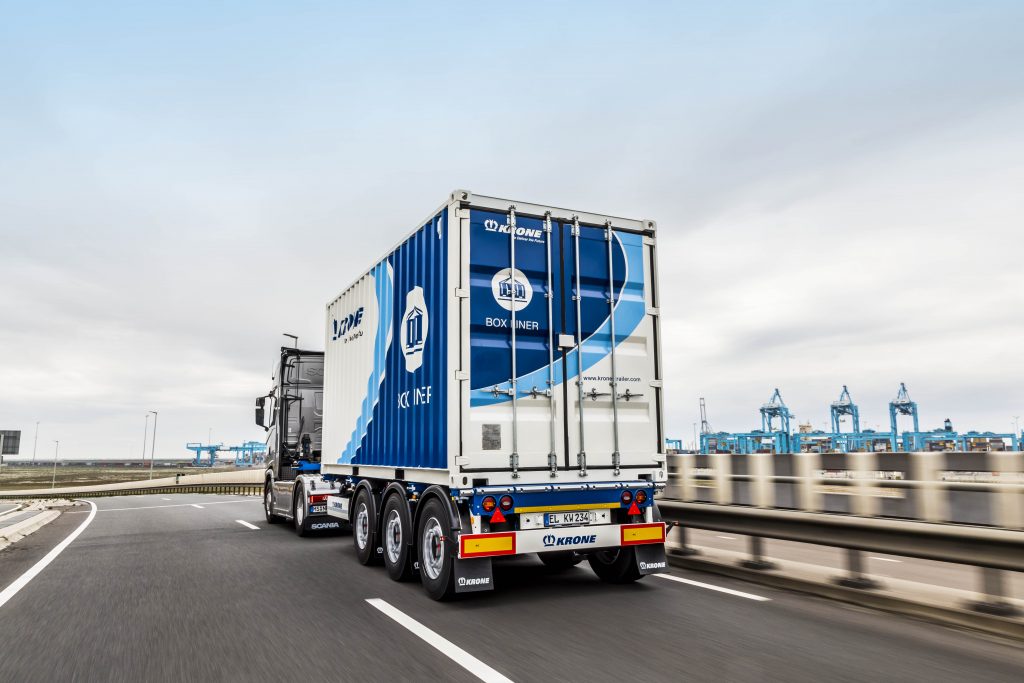 Flush-fit rear loading of 20' containers is a must in the container transport sector and for the perfect solution, Krone is to present the multifunctional Box Liner SDC27 eLTU70 chassis at this this year's Transport Compleet Show in Hardenberg.
The chassis is easy to operate and carries most types of container from 20 'to 45'. It comes with an extending rear section and optional front extension for 45 'containers.
Krone uses higher strength steel but even so, the chassis weighs only 4,600 kilograms and owing to the flush-fit container positioning, weight distribution is significantly better than comparable container chassis.
Payload too is increased and the Frankfurt-based intermodal operator Kombiverkehr reports an advantage of almost one ton using a 20 'container and Krone Box Liner chassis with a 6-ton fifth wheel load, operating at a gross vehicle weight of 28 tons.
Weight saving is due mainly to the compact rear-end design, although Krone has not compromised on strength: The longitudinal beams are constructed from 40mm high-grade steel and the 20 'container is positioned further forward which brings the centre of gravity closer to the kingpin.