Innovative Container Unloading System in Action at LogiMAT
18th February 2019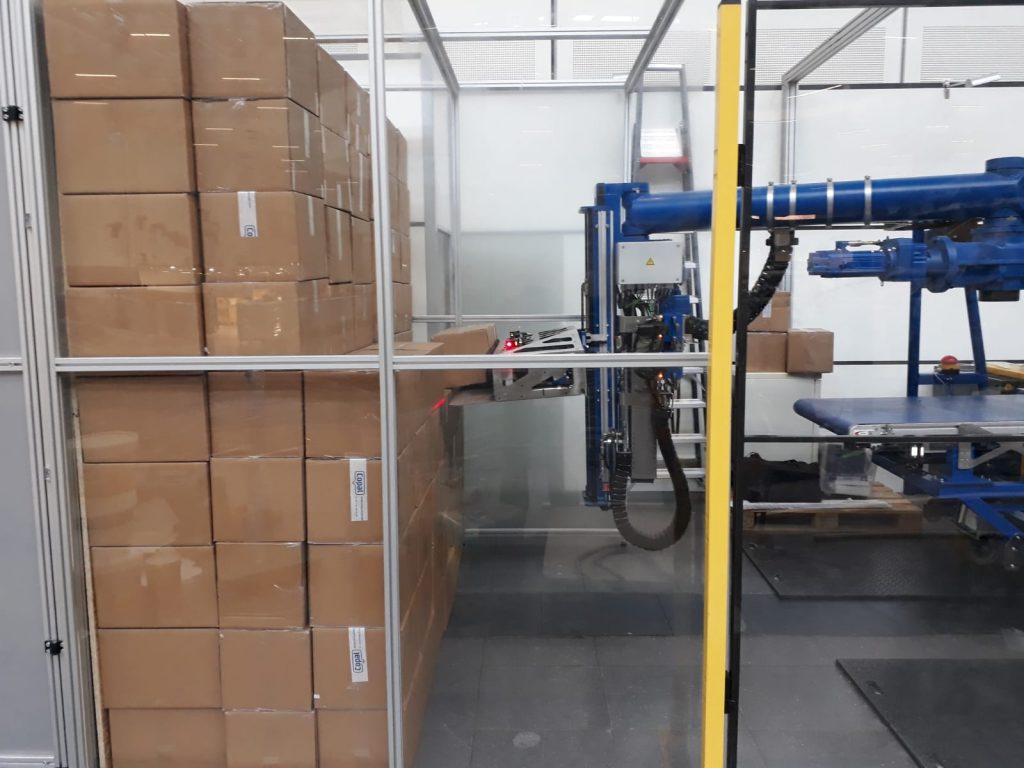 Dutch innovator Copal Handling Systems has developed a new generation container unloading system. Starting from tomorrow at LogiMAT, Stuttgart, the company will show live how carton boxes are fully automatically unloaded.
There is a significant labour shortage in the logistics industry. This situation will even get worse in the next few years. Finding and retaining employees is a daily challenge, and at peak times, continuity, efficiency and precision of incoming goods are under pressure. Inbound workflow forecasts become difficult with fluctuating work capacity, which leads to high costs and delays. Companies in the logistics chain must provide exceptional services to gain market share and build brand loyalty. This can only be achieved by optimizing logistics processes.
In addition to labour shortages, there is an increased focus on reducing heavy or repetitive physical work related to manual material handling. Legislation is becoming stricter and authorities are investing in monitoring compliance with these regulations. Logistics partners and their customers attach great value to healthy jobs and improved physical working conditions.
These reasons make the automation of warehousing processes indispensable for future oriented companies in order to maintain their position in a challenging environment.
The machine is equipped with scanning software, 3D vision technology, laser sensors and cameras that recognize the entire process at one glance. The software guarantees an efficient gripping movement and sequence. The Copal gripper ensures that all products are unloaded quickly and efficiently. The load can then be automatically palletized or directed for storage. The system can be moved between the docks.
Copal container unloading systems can be used in any logistics centre where standard and high-cube containers are unloaded. This fully automatic unloading process is unique in the world, according to the company.
Visit Copal at Hall 2 Stand B040.