Fives System Measures Pallet Dimensions Dynamically
2nd April 2020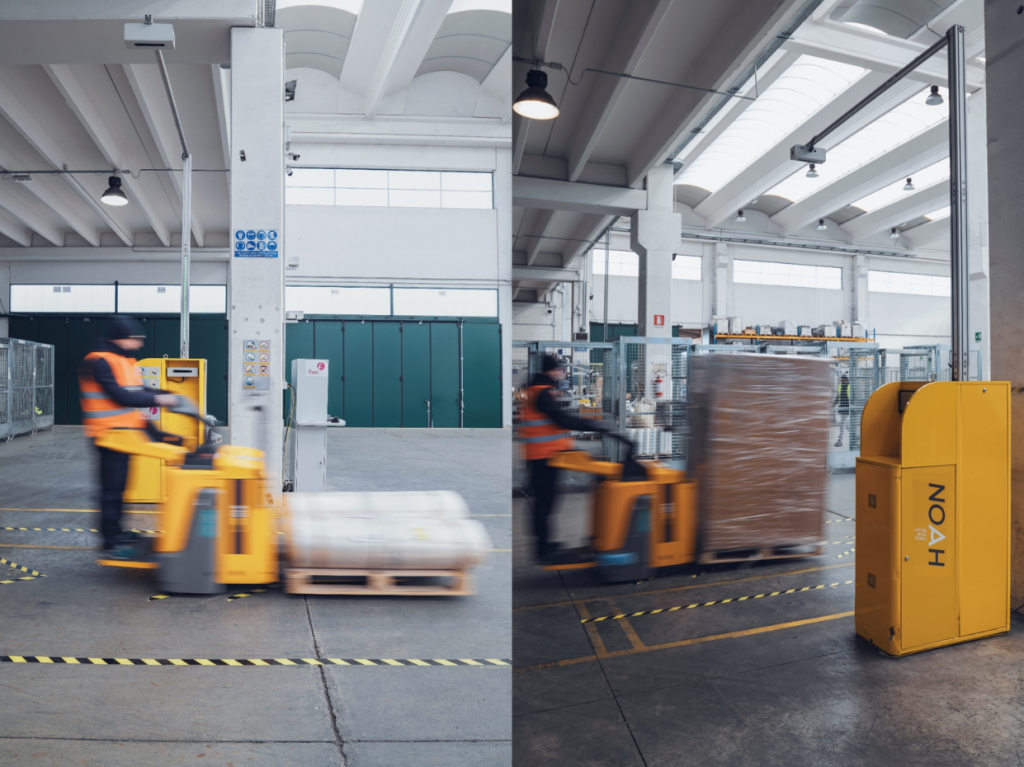 Fives, an international partner for automated intralogistics solutions, is introducing its latest innovation, a smart system to measure pallet dimensions dynamically.
No slow-down
Called NOAH, the system provides reliable dimensional data without the need to stop or slow-down the pallet. The volume measurement takes place while the pallet is in motion, even at high speeds.
No traffic restriction
NOAH is a compact system with a very small footprint. It does not require to place the pallet in a specific position. The optical units are mounted overhead and on one side only, thus with no limitation of the forklift traffic inside the warehouse. Moreover, the system is compatible with different types of pallet handling equipment.
Time saving and efficiency
The application is extremely simple and fast; the entire dimensioning process takes only few seconds. The uninterrupted pallet flow allows to save on time and to measure more than 200 pallets per hour.
Accurate dimensioning
Key advantage of the system is the fact that NOAH is able to detect irregularly shaped pallets as well as cubic ones with utmost accuracy.