New Zero Targets Drive RTP Demand
28th December 2020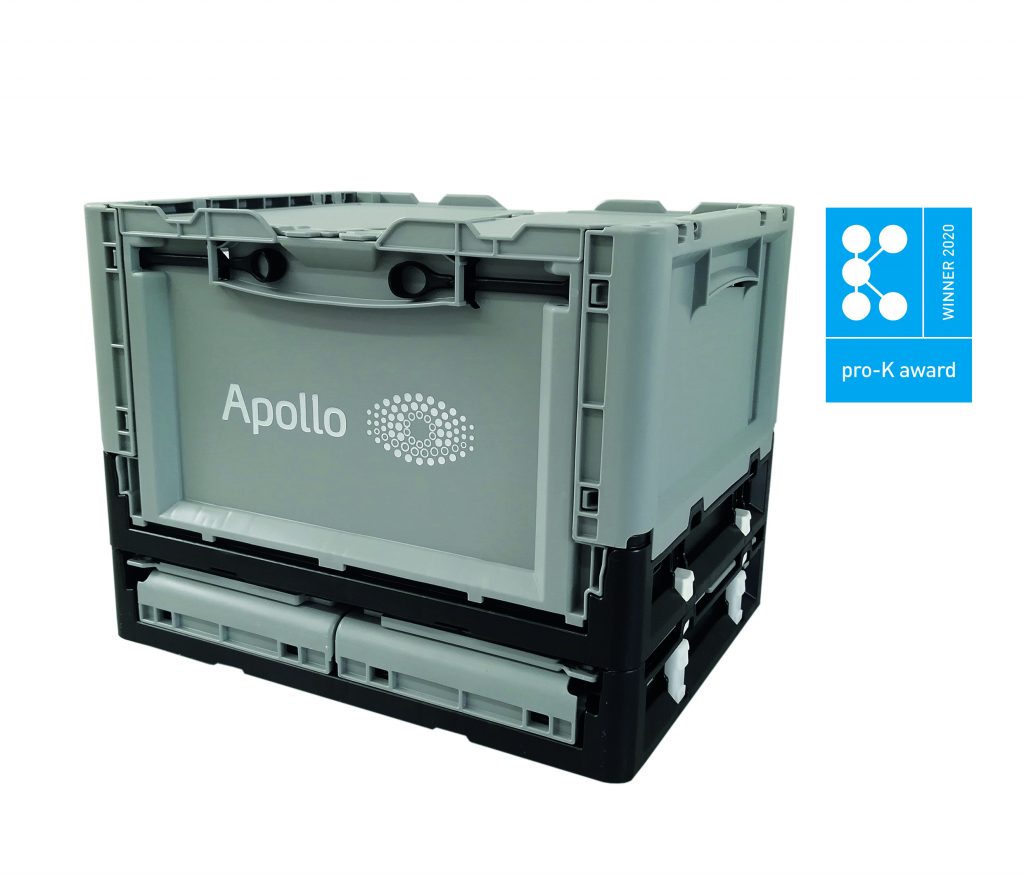 RTP is in increasing demand, driven by brands and retailers needing to meet Net Zero carbon targets, reports Paul Hamblin.
Schoeller Allibert says it has seen an upsurge in demand for its returnable transit packaging (RTP) as brands and retailers face increasing pressure to meet Net Zero carbon targets and drive sustainability within their markets and supply chains. As efforts to become carbon neutral accelerate, those in the FMCG sector are scrutinising every aspect of their operations and processes, from product innovation to logistics, to reduce their environmental impact while maintaining efficiency and security of supply.
Schoeller Allibert is a European market leader in the production of recyclable, reusable and returnable transit packaging. It has used this upward momentum to shape its product range, including the recently launched Maxinest E-tail and Maxinest Evo family of products, which includes new and upgraded versions of its pioneering Maxinest container for the grocery and supermarket retail sector. The new range of products includes the addition of features to enhance performance in automated warehouses, Click & Collect and home delivery environments.
Jon Walkington, Retail and Systems Integrator Sales Director at Schoeller Allibert UK, comments: "As part of the UK's commitment to reducing the impact of climate change and making British industry carbon neutral, the Net Zero drive is shaping how day to day operations are carried out. With 'Net Zero' Targets Drive RTP Demand the current target to achieve Net Zero being 2050, and many calling for action sooner, it is likely to be a key industry driver for some time to come.
"Very early on, brands, packaging and retailers understood that reaching carbon neutrality couldn't be done purely by changing products, ingredients and components – global supply chains are too complex for that. Instead, we look further up the process to find additional sustainability gains in terms of efficiency and reduction of waste.
"We have seen the drive first-hand from our position as the leading RTP supplier in Europe. When sustainability needs to be demonstrated at every single level of the manufacturing and supply process, brands look to tighten how they move, handle and store goods and ingredients. Naturally, plastic RTP is perhaps the RTP is in increasing demand, driven by brands and retailers needing to meet Net Zero carbon targets. most robust way of reducing waste through handling, which I believe is why we are seeing such a strong upturn in use."
Guided by the needs of the market, Schoeller Allibert has strengthened its core range of RTP solutions to equip customers with the tools they need to create sustainability and efficiency at each stage of the manufacturing and supply process. Walkington concludes: "It's clear that as brands prepare to adopt and implement Net Zero principles, supply chains will continue to see major
operational shifts. After a challenging few months, sustainability is very much back in focus. It's now a question of finding new areas for efficiency, and for many businesses, the answer lies in efficient goods handling and streamlined logistics.
"What will prove absolutely crucial is momentum – how we can continue to create change in increasingly complex global supply chains. Plastic RTP is one of the ways that this is being accomplished, but we expect to see continued innovation to further support these changes."