28,000 Package Roll Containers
28th June 2018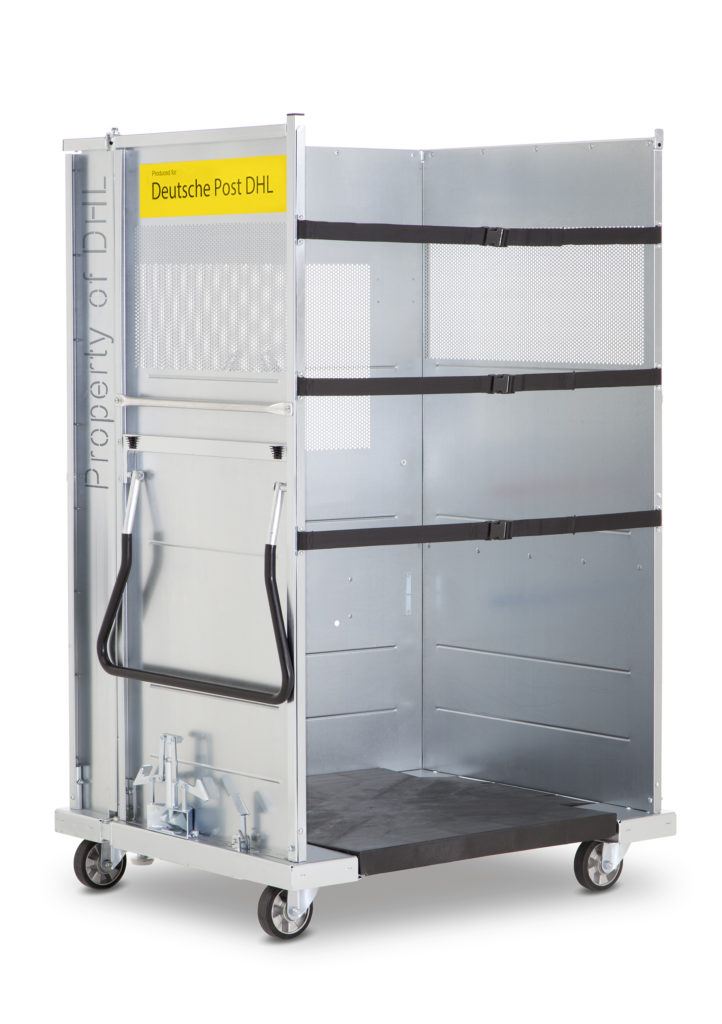 Deutsche Post DHL has ordered an additional 28,000 package roll containers from Wanzl. Between 2013 and 2017, Wanzl delivered around 50,000 trolleys produced through licensed reproduction to DHL package centres.
Online retail is booming and Deutsche Post DHL is benefiting from the massive growth in the logistics industry. The logistics experts transport more than a billion packages and parcels around the country each year, and the figures are on the rise. In order to stem the large number of packages and deliver to its customers on time, Wanzl relies on smoothly functioning intralogistics. Durability, individual customised designs and innovative functions of tools and transport aids are key factors to success for effective work processes in an operation that essentially functions without interruption. The Wanzl package roll containers meet these high requirements down to the smallest details. The trolleys are equipped with durable special swivel castors that can be converted to fixed castors for stable pulling in an instant using a special mechanism.
This means up to five trolleys can be coupled together to be pulled manually and in a train, and thus manoeuvred in a time-saving manner. The containers have also been modernised. They all have the same appearance across Europe and have 'property of DHL' written on the side. This is an important new feature because 4,000 of the 28,000 package roll containers will be delivered to Spain, Sweden, Switzerland, the Czech Republic, Slovakia, Poland and France, among others. This is why Wanzl is the first licensed company producing reproductions to carry out a CE test on the roll containers. "We need a CE mark to use the roll containers outside of Germany. After carrying out the relevant risk assessment, we made all of the necessary adjustments to the technology and the operating instructions. This means we now meet all of the requirements and ensure the highest degree of safety when handling our package roll containers," says Markus Spengler, Head of the Logistics + Industry Division at Wanzl.