TSC to Unveil Product Highlights at EMPACK Stockholm Next Month
22nd September 2017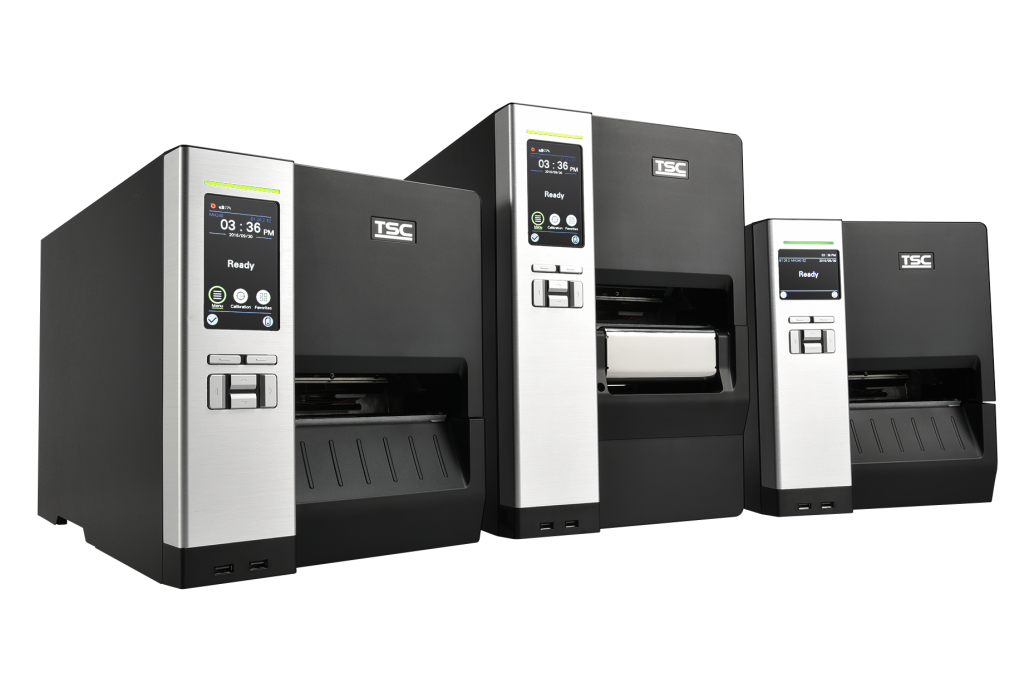 TSC Auto ID is to show a variety of outstanding highlights of its product range at EMPACK/Label & Print, Stockholm (Sweden), one of the largest packaging events in the Nordic region (Oct 4-5). The Taiwanese company, one of the top 5 manufacturers of thermal printing solutions in the world, will showcase at booth F:16 how its reliable and powerful industrial, desktop and mobile printers make working life easier, safer and more efficient, in a wide range of industries.
"Of course, we will supply information about our whole product range in Stockholm, including label rewinders and consumable materials," explains Kent Hansen, TSCs Sales Manager Nordic. He will available for constructive discussions at the stand, together with his colleagues Stefan Feldhofer and Christine Bernhardt.
A special highlight will be TSCs new MH series, the Allrounder in Industrial printing for the next decade. Ruggedly built for high volume and quality label printing, all nine innovative thermal transfer label printers of the Standard, Advanced and Premium versions impress by fast print speeds up to 14 inches per second, an excellent print quality and a colour LCD panel. Its new GUI is designed to provide a large amount of data to the user in a quick and efficient manner, making the MH240 series the simplest and most informative industrial printer innovation on the market. The printer series include 203, 300 and 600 dpi resolution for all relevant printing demands. TSC's firmware, which is also state-of-the-art, automatically detects printhead resolution and switches accordingly.
Furthermore, the manufacturer presents its premium printer series MX240P. With TSCs fastest print speeds of up to amazing 18 ips at 203 dpi, colour touch display with new UI design and six menu buttons, modern 536 Mhz processor and plenty of memory, including an industry best 512 MB SDRAM and 512 MB FLASH the three models are extremely impressive and powerful. TSCs Thermal Smart Control print technology also guarantees a superb print quality.
In the segment of compact desktop printers, the focus is primarily on the latest released series TE and TX. Here there are TSCs competitive, durable, versatile and easy-to-use models TE200 and TE300 with many remarkable features: 203 dpi with an industry best print speed of 6 ips, 300 dpi at 5 ips for printing small fonts, barcodes or graphics. The print mechanism can be used separately for integration into specific manufactured designs, including kiosk applications, small label applicators, two color on-demand printing and two-sided printing.
For high flexible labelling, three small and light-weight mobile printers of Alpha series are available. AT EMPACK, TSC draws the attention to the Alpha-2R, TSCs smallest and most affordable mobile receipt printer, offering the largest media capacity in the 2'' receipt market with a media capacity of 58 mm wide and a maximum receipt roll out diameter of 50 mm. The comfortable multi-talent features 17 hours of usage on a battery charge with an average of a 2 minute printer interval and, additionally, it boasts with many modern interfaces and a superb print quality.
Efficient device solutions such as external label rewinders and consumables such as ribbons and wristbands round off TSCs exhibition presentation. TSC is responding to the modern market requirements by offering a comprehensive selection of Genuine TSC Supplies that will provide guaranteed performance through all industrial, desktop or mobile printers.
Further information: www.tscprinters.com