TSC Receipt Printers "Easing Life for Postal, Parcel and Transport Firms"
22nd April 2020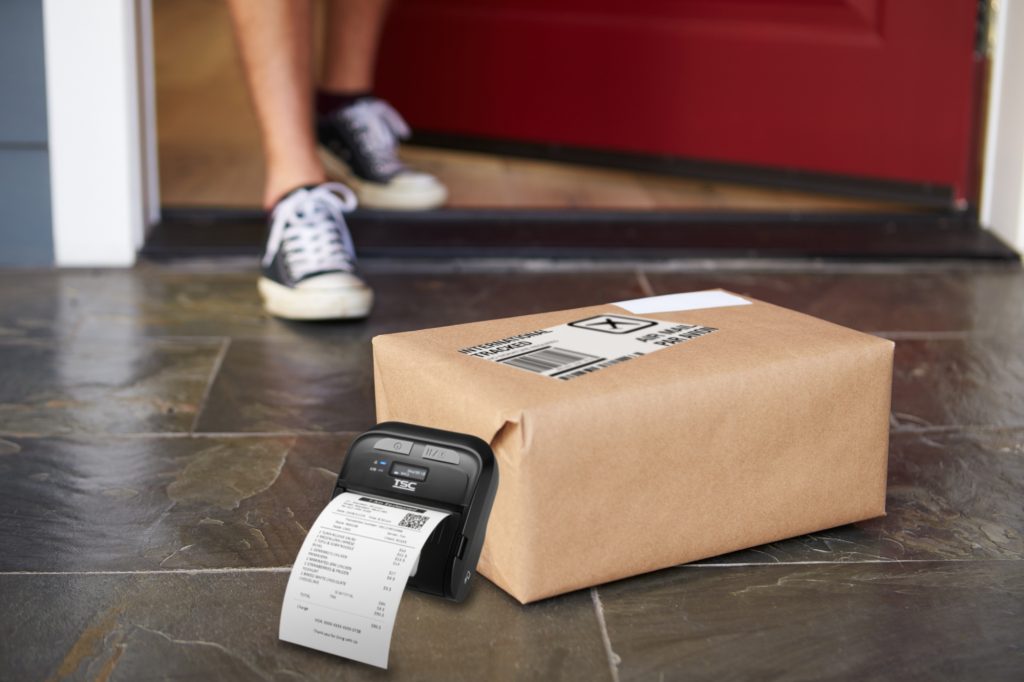 Postal and parcel services as well as carriers currently have to face various challenges: the online market is still booming, especially in the B2C business – and in the healthcare sector the trade in goods is also boosting further. But cross-border deliveries are complicated due to strict controls and the profitable supplies in the B2B business are reduced significantly because of the shutdown. But especially elaborate protective measures make the delivery of parcels and mailings very time consuming or obstruct them. In short, routes are becoming troublesome and therefore uneconomic. And the recipients have to collect their goods at pick-up stations or shops themselves more often.
To meet all those challenges, TSC is the smartest partner of choice. Offering a strong range of flexibly deployable mobile, desktop and industrial printers and a comprehensive know-how, the Taiwanese printing manufacturer has es-tablished a leading position in the market in almost every European country and supports renowned providers such as Post Austria, Hermes, DHL, GLS, Panalpina or Mondial Relay with their daily work.
In case a large number of labels needs to be printed, TSC offers a wide range of high-performance industrial printers including the relating accessories. So, ViaPost/La Poste Group is using high-performance models such as MT, MB and ME series, ADS/Hopps Group TSCs new MT series and, addi-tionally, the compact desktop printers of TX series.
If providers are in need of large-size parcel labels, they preferably use 6" printers, such as the reliable TTP-2610MT series. The printers that are used for marking tasks, for example at STEFF or MUTUAL LOGISTIC, are equipped with the newest high speed electronic and are developed specifi-cally for the printing of high-quality thermal transfer and thermal direct labels in landscape format. Thanks to TSC's innovative "Thermal Smart Control" the printers offer the best printing quality of their class.
TSCs compact desktop printers, such as TDP-244 or TDP-247 series, can be used at providers and pick-up stations, even in confined spaces. While DACHSER and GEODIS prefer DA200 series, ADS favours TX200 series for short and medium-run printing. The needed data can be identified and re-placed comfortably through the recipient's smartphone, just as with mobile printers.
The deliverers are able to quickly print the necessary receipts at the handover using the sturdy mobile printers such as the proven Alpha series or the new TDM series. TSC's models are one of the most lightweight devices of their class and are distinguished especially by their high battery capacity and simple operability.