Mosca Offers Entry Level to Fully Automated Strapping Systems at LogiMAT
2nd March 2018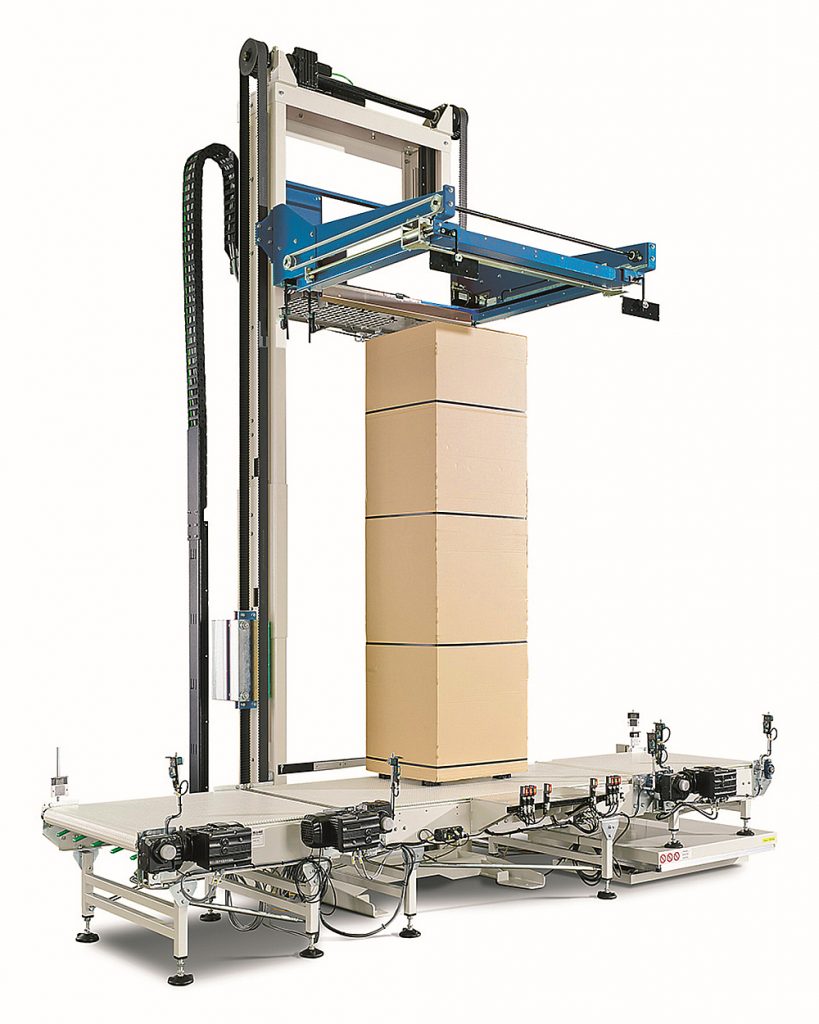 Leading strapping specialists Mosca GmbH will be presenting its diverse portfolio of strapping solutions at  LogiMAT, Stuttgart, from March 13-15. The biggest annual intralogistics exhibition in Europe, offers the ideal opportunity for Mosca to present new technologies including RFID and open data interfaces.
Visitors to the trade fair can expect a complete innovation showcase from the Mosca team, including a talk from Mosca Logistics Sales Manager, Johannes Wieder on the company's offering in the world of Industry 4.0, addressing machine communication and the interactive control of components that enable industrial customers to manufacture individualised products.
Wielder will also be revealing a new system developed by Mosca in partnership with PSI Automotive & Industry GmbH and the Winckel Company that enables customers to order new strapping material automatically through an ERP system, which monitors material stock levels and automatically sends out a new order.
Mosca GmbH will be presenting strapping solutions from entry-level models to fully automated systems. The machines on display will present the complete product portfolio including the fully automated EVOLUTION SoniXs MS-6 with conveyor technology and EVOLUTION SoniXs MS-6-H (pictured) for high-volume strapping. Both machines are specially engineered for heavy and bulky products, like white goods or furniture. The side sealing unit of the EVOLUTION SoniXs MS-6 enables strapping of low transported, heavy products, whereas the EVOLUTION SoniXs MS-6-H straps products with variable height, like refrigerators, at different levels for secure transport.
Also showcased on the Mosca stand will be the RO-M Fusion, the company's entry-level machine ideal for companies that need to reliably strap products but on a less frequent basis and the all-round machine designed for multiple industries, the EVOLUTION SoniXs MP-6 T with a peak load capacity of up to 58 strappings per minute.
"Strapping is essential to intralogistics. That's why we are at LogiMAT showcasing a whole range of strapping solutions for a wide variety of requirements," explains Mosca CEO, Timo Mosca. "Complete systems are what makes our portfolio stand out. Along with reliable strapping machines, we provide the right strapping material, comprehensive customer services, and our own conveyor technology mechanisms. Combined with our open interfaces, a fully automated strapping machine can be integrated into a production line and serve as the heart of an Industry 4.0 application."
Representatives from Mosca GmBH will be at LogiMAT for the duration of the Trade Fair at Stand A37 Hall 4. Johannes Weilder's talk on will commence on 14 March in Forum C Hall 4 at 12.30 pm.
Find out more about Mosca here.