RTP Innovator Schoeller Allibert Inaugurates 14th Global Factory
26th June 2018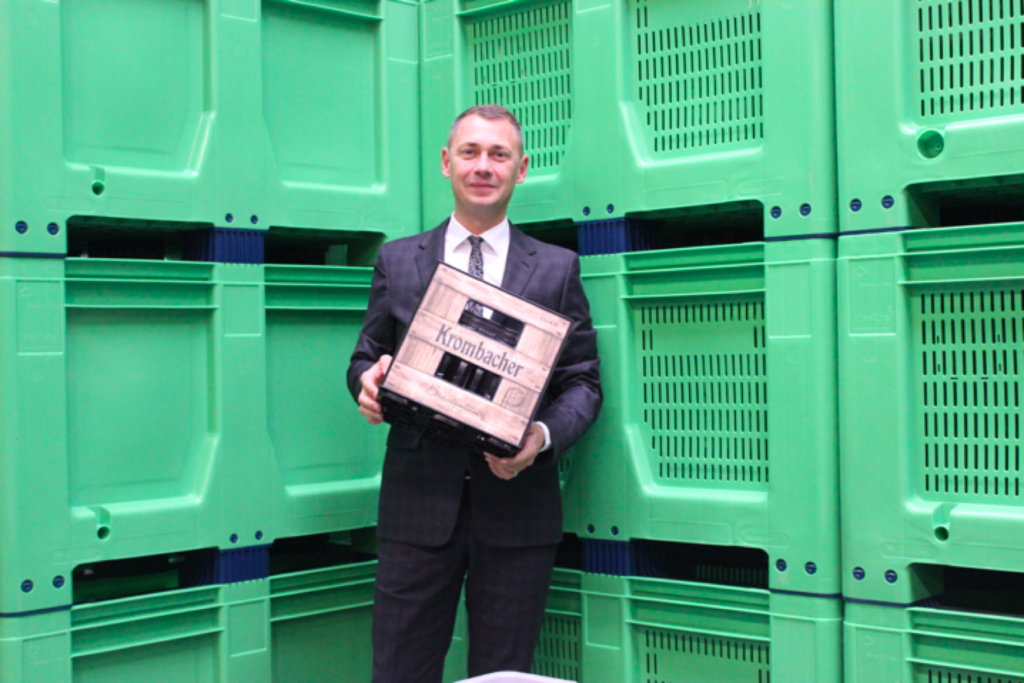 Schoeller Allibert Group has inaugurated its 14th worldwide production plant in Beringen, Belgium. The company says it will be a model factory for all future plants of the group. This new facility with a 6,000 sqm production hall has the biggest injection Moulding Machine in the Benelux region.
Ludo Gielen, Chief Strategic Growth Officer at Schoeller Allibert Group, explains "Our mission is to convert where possible, one way packaging (like wooden boxes) into RTP's for a better world for the next generations".
The Schoeller Allibert Beringen factory is one of the most important projects of the group, it says. The building process started in January 2017 and the facility was already producing its first product on 14th August the same year. This will be the first factory where Schoeller Allibert will start to produce 'circular plastic pallets' as from 2019. The factory has a production hall of 6,500 sqm with an outdoor storage space of 4,500 sqm and 1,200 sqm for offices which welcome over 40 employees on site. It produces approximatively 700 pieces of 'big boxes' a day in any colour and with customer specific hotstamped print on it. The biggest injection moulding machine in the Benelux region is proudly installed in the production hall, which can welcome up to 15 machines. This machine is not only impressive by its size, it also has an amazing capacity of 60 litre shot volume and 4,000 ton closing pressure.
The Beringen facility will mainly focus on Schoeller Allibert's larger products, such as the Big Box Maximus 1212, designed for, among others, the fruit industry, or the plastic ClickPall for the petrochemical industry.
There will be more in-depth detail on this launch and on the future of the RTP sector in the September print issue of Logistics Business.