Ravenna First For New Reachstacker Series
11th February 2016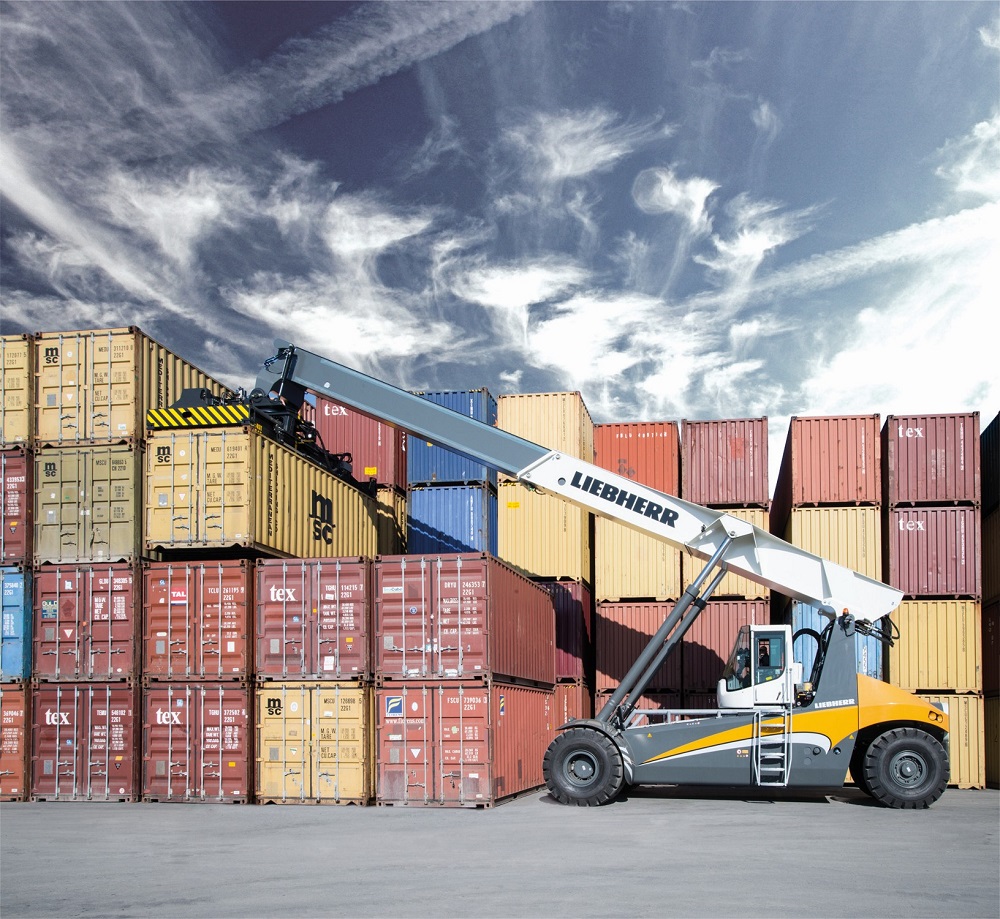 Liebherr Maritime Cranes has delivered a LRS
545, the first model out of the company's new reachstacker series, to the Italian Port of
Ravenna.
The LRS 545 is Liebherr's latest cargo handling solution,
who say that, as such, it benefits not only from the company's collective maritime
experience, but also from its expertise in the fields of engine architecture and system
control software. The result, they claim, is a reachstacker which exceeds all demands of a modern
container terminal.
The Port of Ravenna is one of the most frequented Eastern Mediterranean hubs and
plays an important role in handling solid bulk commodities, in particular raw materials
for the ceramic, grain, fertilizer and flour industry. Furthermore, it is one of the biggest
Italian ports for container throughput.
During the last years Liebherr has already delivered quite a number of mobile harbour
cranes to various terminals (Sapir, Bunge, Marcegaglia, Nadep Ovest & Setramar)
located in the Port of Ravenna. All cranes are high performing machines and are
characterised by utmost reliability. This is where the new Liebherr LRS 545 steps in.
Synergies with regards to service and maintenance are further benefits.
The complete design of the new reachstacker series is based on the latest technology
in order to maximise driver's comfort, performance and eco-friendliness.
The LRS 545 is equipped with a 4 cylinder, 230 kW Liebherr diesel engine. This
downsized engine protects the environment by low fuel consumption and reduced
emissions. To fulfil stage IV and tier 4 final legislative requirements, Liebherr relies
entirely on an innovative SCR (selective catalytic reduction) system.
Performance is also measured by possible down times. The new Liebherr reachstacker
is designed for low maintenance. Service intervals of 1000 operating hours provide the
necessary reliability and peace of mind for the engineers on-site. Furthermore,
intelligent maintenance planning is offered as an option. Remote access and remote
technical assistance in order to analyse data and carry out troubleshooting are possible
online.