Printronix Auto ID to Bring T6000 Successor to LogiMAT
20th February 2020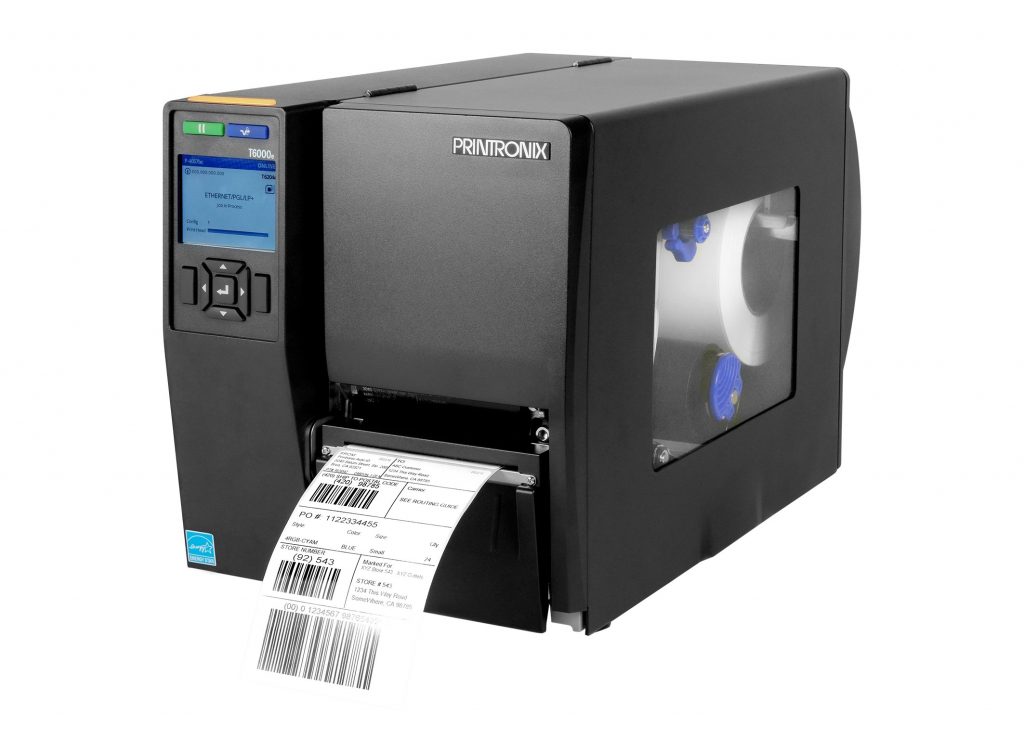 Printronix Auto ID has chosen the LogiMAT fair in Stuttgart (March 10-12) to unveil to Europe the successor to its popular T6000 series. The new T6000e device is "affordable yet impeccably engineered for multiple industrial applications where high volume, precision print quality and advanced features like RFID are essential," says the company.
"This superior, enterprise-class upgrade to our mid-range platform is available in both 4" and 6" versions. The 4" device boasts an exceptional 600dpi print quality, while both versions offer RFID capability to print/encode on both standard labels and on-metal tags," explains Neil Baker, Printronix Auto ID's Sales Manager UK, Ireland, Benelux & South Africa.
The T6000e's exceptional 14" per second print speed enables a staggering 10,000 labels to be printed a day, perfect for high volume environments like manufacturing, retail and logistics.
An interchangeable printhead on the 4" model allows not only 600 dpi print resolution but also 203dpi and 300dpi. This greatly expands applications for users, from straightforward shipping tags to intricate labels with detailed Asian characters required on items like PCB assemblies.
"On-metal tags typically include a foam insulator and metal foil backing that makes them incompatible with most standard RFID printer/encoders, says Neil. "But not so with the T6000e, it was engineered specifically to handle such media with ease." He says that being able to encode and print on-metal and standard RFID labels and tags makes the T6000e ideal for cost-effective asset tagging of tools and equipment in manufacturing, supply chain, IT, healthcare, and service yard industries.
Neither does the new T6000e skimp on accuracy in every application. "It has built-in capability to back-up and completely overstrike any RFID labels that fail to encode properly," explains Dave Huckle, Sales Manager UK, Ireland and the Nordics.
Like other Printronix Auto ID industrial printers, the T6000e was built on the Printronix System Architecture (PSA) platform. This simplifies and accelerates printer installation, minimising any impact on productivity.
The printer comes with nine printer emulations for easy plug-and-play in any competitor environment and has a large LCD colour screen for easy operation. The T6000e is backwards compatible with existing T6000 applications and can be specified with PrintNet Enterprise, a remote printer management tool.
"The focus of the LogiMAT fair is very much on optimising internal processes and the new T6000e ticks all the boxes in terms of boosting productivity and versatility," says Dave.
Visitors to LogiMAT can see the new T6000e in action on stand D11 in Hall 6. It can be ordered now as Printronix Auto ID is discontinuing its predecessor, the T6000.