Print Engine Offers Trouble-free Automatic Labelling
24th February 2023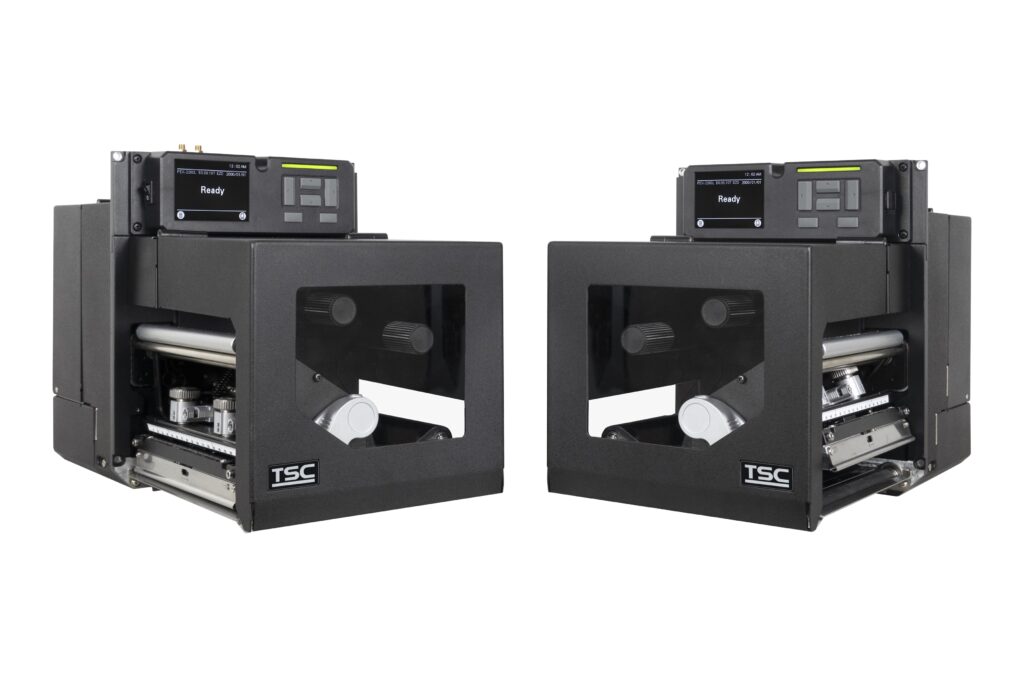 To meet the increasing demand in logistics, healthcare and manufacturing for print and apply labelling automation systems, TSC Printronix Auto ID has just launched the powerful yet compact, 6-inch PEX-2000 print engine, delivering easy integration, maximum uptime and lasting reliability. It allows automatic labelling builders to configure preferences for speed, accuracy and synchronisation.
The PEX-2000 is a system integrator's dream in that its highly compatible hardware and software enables it to be easily and quickly integrated into any print and apply system thereby shortening time-to-market for automatic labellers. The device supports DB15 and DB25 interfaces and major printer brands' GPIO emulations. Its customisable firmware also supports major printer languages meaning template commands and print files can remain the same.
Being 14% smaller than comparative print engines, the PEX-2000 is ideally suited to compact spaces. Its full metal chassis is built to withstand harsh environments and demanding 24/7 operation. TSC Printronix Auto ID has cleverly engineered in a magnetic lock to ensure the media door remains firmly shut in any orientation. It has also allowed a generous 55mm aperture to simplify media handling and parts changes. Printheads can be removed and replaced in seconds while the rear chassis just requires two steps to be lifted and pulled out, enabling easy manoeuvrability for repairs, maintenance or component replacement.
"We considered everything while developing the PEX-2000; maximising uptime, combating space constraints and improving users' daily operations," says Victoria Grobushkina, Sales Director, TSC Printronix Auto ID EMEA. "Its advanced performance is suited to diverse applications, including optional RFID encoding and top black mark sensors to support pre-printed labels. But the real industry-first is an innovative adjustable module that allows labels to be peeled-off in angles ranging from minus 18° to minus 3°, all without reinventing or redesigning peelers or application arms."
Effortlessly integrated into print and assembly applications
The PEX-2000 is available in 203 or 300 dpi print options with a top print speed of 14 inches/second and 12 inches/second respectively. The print engine can be remotely configured, updated, monitored and troubleshot through either TSC Console or SOTI Connect software tools. Printhead health status can also be monitored in real time, reducing the risk of downtime and preventing bad quality barcodes entering the supply chain and jeopardising missions. Learn more about the new PEX-2000 or request a test-drive at sales@tscprinters.eu
TSC Printronix Auto ID is a leading provider of innovative thermal label printing solutions. Founded in 1991, the company owns and operates ISO certified production facilities and has offices around the world, serving customers in more than 100 countries.
The company offers a wide range of barcode label printing solutions including mobile, desktop, industrial, and enterprise-grade barcode label printers, RFID printers, integrated barcode label inspection systems, print engines, advanced printer software, standard and custom labels, and ribbons. The company's products are used in nearly every industry including transportation and logistics, retail, manufacturing, warehousing, food and beverage, healthcare, and automotive. The company specializes in providing reliable, high quality label printing solutions to move products through the supply chain efficiently.