Pallet Wrap and Stretch Film Among New Packaging Products
15th November 2019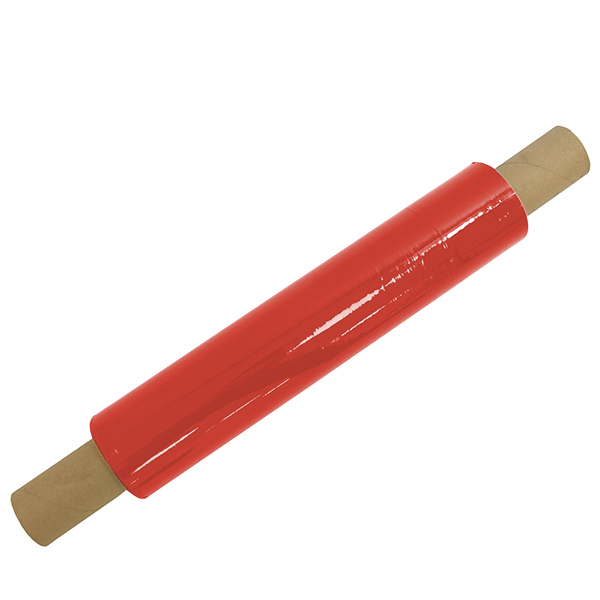 Kite Packaging has launched a range of new products to support busy warehouse operations. Details below:
Coreless pallet wrap dispenser
Kite's Coreless hand pallet wrap dispenser is a must for those that wrap pallets by hand. Often a time consuming and uncomfortable process, this product will assist in the effective and efficient wrapping of pallets, whilst reducing some of the risks often associated with wrapping by hand. The unique design ensures users have something to grip onto enabling them to not only save time but more importantly reduce health and safety concerns.
Red stretch film
Perfect for identification, Kite's red 20-micron blown stretch film with an extended core is opaque making it the perfect addition when security is key along with its high puncture resistance, unlike many of the red tint pallet wraps currently on the market. Commonly used in a range of industries it is also used for coding and offers great cling strength and pallet load stability.
Friction weld tool
Used to wrap and seal high-strength polyester and polypropylene strapping around a product and/or container to seal, reinforce and/or fasten for increased stability and protection whilst in transit. Kite's range of friction weld tools are suitable for most general-purpose strapping tasks and are sure to increase efficiency within operations with the convenience of being able to increase or lessen the tension of a strap and seal and cut it quickly with just one hand.
Carton stapler
Kite's heavy-duty carton/box staplers are designed to handle the tough application of sealing the tops and/or bottoms of boxes, particularly layers of thick cardboard. Using wide crown staples to secure, users can reduce the amount of acrylic tape used within their operation. Perfect for operations where speed is important.