Pallet Strapping Machines on Show at Bauma Construction Expo
26th March 2019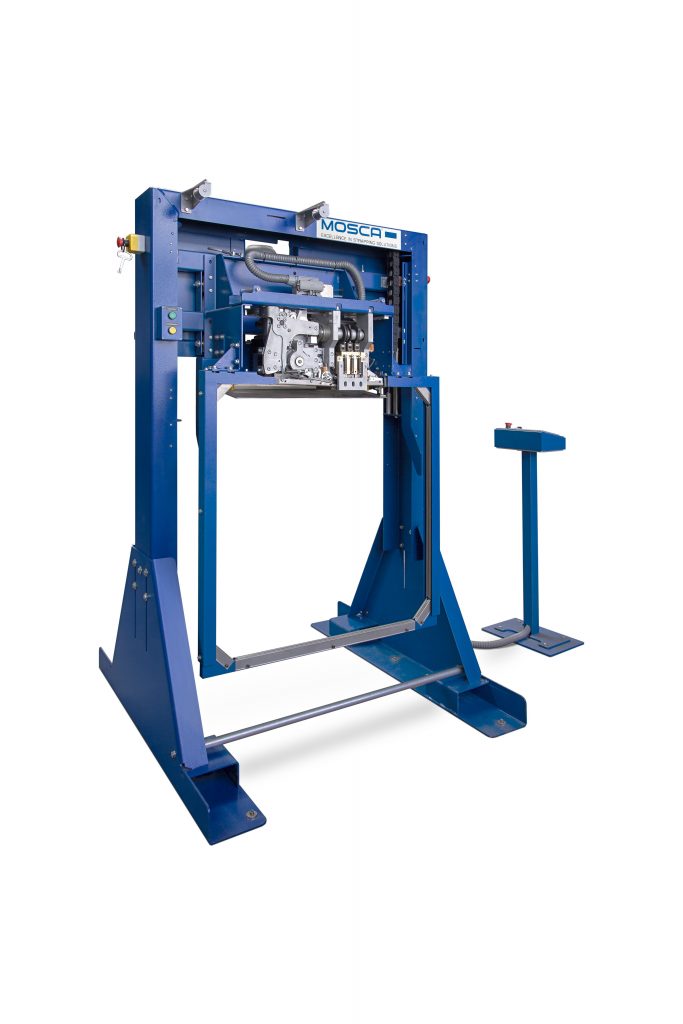 The name Mosca has long been associated with guaranteed reliability when it comes to securing bricks and other clay-based building materials for transport. At this year's Bauma construction machinery trade show from 8 to 14 April (Hall C1, Stand 207), the strapping specialist showcases two machines designed for applications across the entire construction industry. Equipped with a high-performance sealing unit, the MK-50 reliably straps semi-finished and other heavy products. As a system consisting of multiple machines, the RO-M-RI straps narrow lumber and roof battens with lengths ranging from four to eight meters. Thanks to fewer wearing parts and encapsulated bearings, these two machines ensure maximum availability – even in environments with impure air or extreme temperatures.
A high-performance sealing unit makes the MK-50 strapping machine a real all-rounder. "Our MK-50 was originally designed for the ceramics industry. But equipped with the new 15- or 19-millimeter high-performance sealing unit, it has become a machine that can be used anywhere in the construction sector," explains Mosca GmbH CEO Timo Mosca. "With a belt tension of up to 5,000 newtons, the machine is now capable of reliably securing heavier, non-palleted goods like metal sections or semi-finished products for transport." The sealing unit enables the MK-50 to handle PET strapping materials with a width of up to 19 millimeters and a thickness up to 1.3 millimeters. The sealing unit also guarantees high tensile strength of the strapping at the sealing point of 80% of the strap used. An integrated control switch for strapping offers additional protection by ensuring the bundle is successfully strapped. This final step is essential in fully-automated processes.
If the machine is used exclusively for lighter products, the proven SoniXs sealing unit with electronic self-calibration can be implemented as a cost-effective alternative. This offers a maximum belt tension of up to 2,500 newtons and is suitable for using PP or PET strapping with a width from 9.5 to 12.5 millimeters. Ideal for use in fully-automated lines, the MK-50 on display at the Bauma trade show is equipped with upstream and downstream conveyor technology. When a bundle enters the machine, the frame and sealing unit move downward and the strapping cycle is triggered via an interface before the strapped bundle is conveyed further. The strapping can also be used as a transport aid when workers need to move the strapped bundle – bricks, for example – by hand.
The MK-50 has been tried and tested in the ceramics and clay building materials industry and is optimally protected against dirt, high temperatures and other external conditions. The sealing unit is positioned above the strapping frame and is therefore not affected by falling particles. Encapsulated bearings and electromechanical components help ensure maximum machine availability.