New Void Fill Systems Aim to Disrupt Packaging Sector
5th January 2018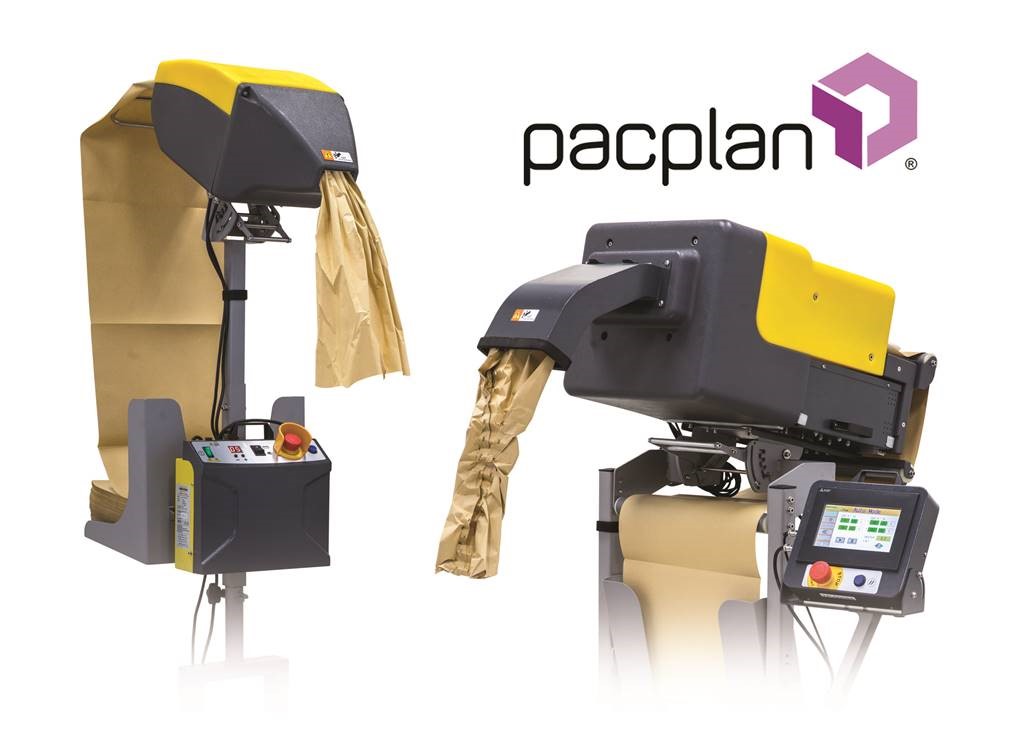 Trade distributor Southgate has introduced two new paper void fill and pad fill systems to its product range, which it claims will revolutionise the sector with "new-generation technology that increases void fill production speeds by up to 21% and pad fill by up to 75%, compared with the nearest equivalent systems currently on the market".
1. Uses for paper void fill and padding
Void fill is primarily used to prevent movement of contents and prevent carton collapse. Padding is used to protectively line cartons or place between products to cushion them from impact and prevent contact damage.
Kraft paper void fill and protective padding is a cost-effective and environmentally-friendly process, using easily-recyclable materials from renewable sources. As it is crumpled to achieve bulk it has a very low dust content, a lower compression rate and is easier to remove than shredded paper. Before use, the paper is very compact and requires little storage space.
2. Current systems' limitations solved
An automated void fill system creates high volumes of material rapidly, on-demand and at the point of use, but most systems currently manufactured are similar in terms of functionality, and paper jamming is a common problem, particularly in the order fulfilment sector where speed is everything. Many systems also have a complicated paper loading procedure, increasing reload downtime.
The X-FILL™ and X-PAD™ from Southgate both feature patented anti-jamming technology and simple paper loading to maximise output and reduce the frequency of downtime to almost zero.
3. X-FILL and X-PAD
With a digital control panel designed for ease of use, the X-FILL void fill system is capable of running at up to 1.7 metres per second. Paper for the X-FILL is supplied in handy, fan-folded 'load-and-go' packs and in two grades of single-ply kraft paper for different degrees of void fill bulk and compressibility.
Via its Mitsubishi touch screen control unit, the X-PAD creates protective padding material at up to 0.9 meters per second. The X-PAD uses similar 'load-and-go' paper packs to the X-FILL, but with a patented leading edge that is easily fed into the machine and permits multiple packs to be spliced together in a tall, continuous stack for further downtime reduction. These packs are available in two grades of single-ply and two grades of two-ply kraft paper for a wider choice of pad structure.
4. Mounting options and system integration
Mounted as standard on height-adjustable stands with locking castors, both machines can be easily deployed wherever there is a need for instant, on-demand void fill or padding material. The X-FILL can also be supplied on a stand that clamps easily to any work surface in a semi-permanent location. The X-PAD is also available with a mobile 'table-side' stand, allowing it to be positioned adjacent to a workbench with the paper stack stowed neatly under the bench for a more compact arrangement.
Southgate will also be offering integration of the systems within their popular Pacplan® Technik™ bespoke pack stations, installed in many of the largest distribution and order fulfilment centres in the UK and Europe.