Mosca's Automated Strapping on show at SinoCorrugated in Shanghai
22nd March 2019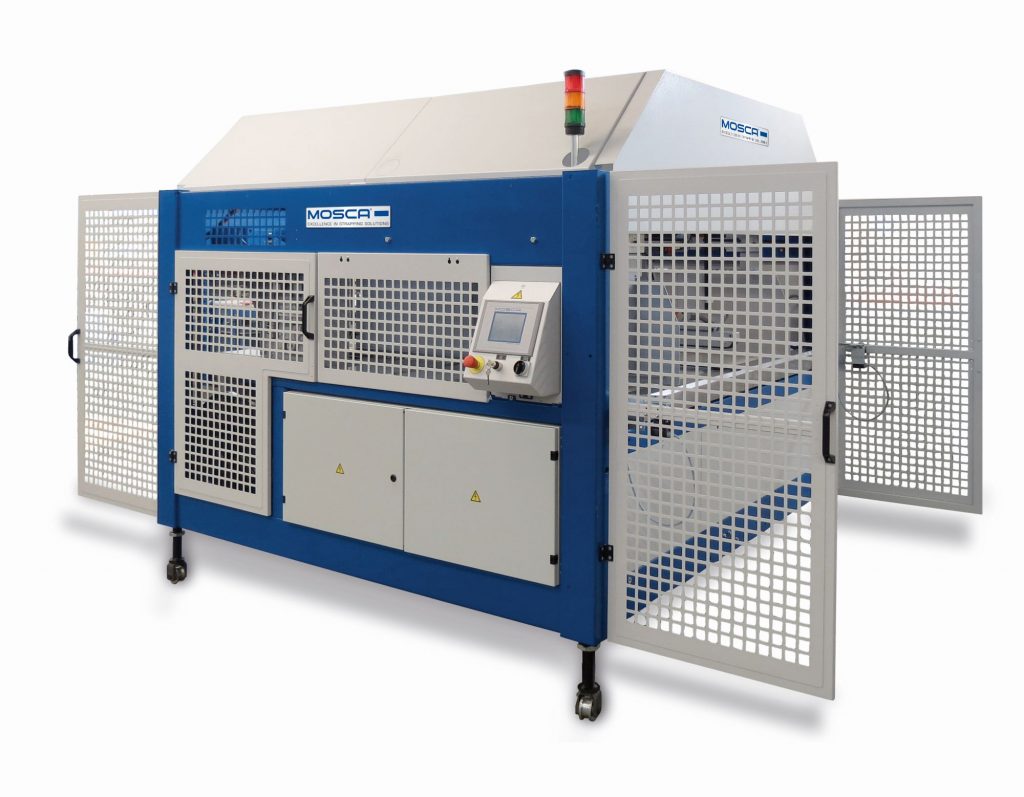 Global strapping specialist Mosca is heading to SinoCorrugated, Shanghai (April 8-11) to demonstrate what a fully automated end-of-line solution with robotic palletizing looks like. In cooperation with Fuji Kogyo at at Stand N5A110, the German-based technology leader is presenting a fully automatic system consisting of an MCB-2 XT strapping machine, a Fuji Ace EC-201 palletizing robot and LCU pallet packing press.
The Mosca stand at SinoCorrugated will show loose stacks of corrugated cardboard boxes transformed into securely palletized products ready for transport. At the beginning of the line MCB-2 XT straps individual corrugated bundles, a Fuji Ace EC-201 palletizing robot stacks them on a pallet which is then strapped multiple times by a Mosca LCU for secure shipping. Representatives from Mosca and Fuji Yusoki will be available at the trade show to discuss system options and variants for corrugated board manufacturers. "Our cooperation with Fuji Yusoki enables us to present a complete end-of-line packaging solution to our customers and trade show visitors," explains Mosca CEO Timo Mosca. "A fully automated palletizing and load securing system can increase production output and significantly lower costs for customers." For instance, customers in Indonesia will recoup their investment in a Mosca pallet strapping system within two and a half years. Perfectly coordinating all machines connected in the line – from folder-gluer machines to strapping and palletizing units – increases throughput and reduces personnel costs. Flexible palletizing robots like those in the Fuji Ace series are extremely efficient and can adapt to special product formats.
Customers are increasingly automating their production processes, especially in the Asian region. "Automation in Australia is at a similar level as Europe and the degree of automation in China is developing very rapidly. Corrugated board manufacturers in India, Indonesia, Vietnam, Thailand and other countries are also relying more and more on fully automated palletizing and load securing systems," explains Mosca CEO Alfred Kugler. "We use our expertise to support companies on the path to automation. Working together, we analyze their potential and come up with a solution to increase production efficiency." With local offices and a manufacturing facility in Malaysia, Mosca is in a position to quickly respond to customer needs and develop customized strapping solutions.