Mosca Supports Humanitarian School Project in Ethiopia
30th November 2018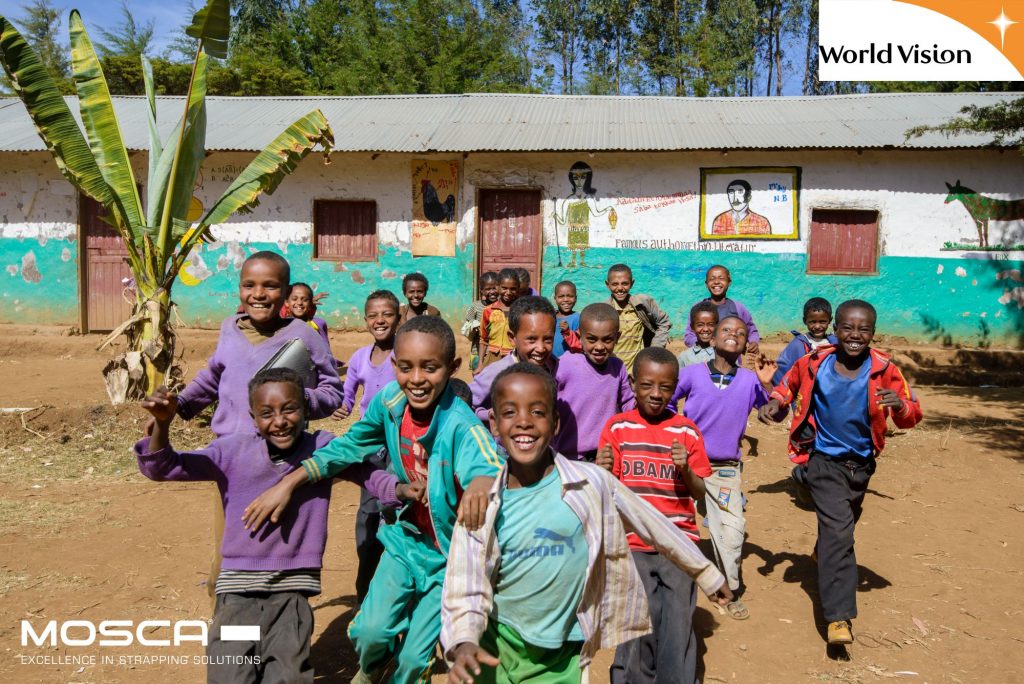 Since 2018 strapping supplier Mosca GmbH has supported an education program in Nedjo, Ethiopia, and in so doing has expanded its commitment to promoting education. Under the auspices of World Vision, a humanitarian aid and development organization active in more than 90 countries, Mosca is helping renovate an elementary school and establish a literacy support program. These efforts reflect the company's focus on offering educational opportunities – as does an education project in Burundi, Central Africa, which Mosca has supported since 2012.
"As a technology leader in the strapping industry, we know that education is the foundation of success and progress. This applies to Germany, but to other regions of the world as well," explains Mosca CEO Timo Mosca. Since 2018, Mosca has been donating to an education project in Nedjo, Ethiopia. The project was started by World Vision, an aid organization that is active in 90 countries. These efforts are intended to underscore the fact that systematic education of young talent is a core concern of the company.
Insufficient schooling is among Ethiopia's central challenges: The illiteracy rate of 61% makes it difficult for much of the population to pursue their own success. A 2013 study shows that in Nedjo, about 500 km from the Ethiopian capital of Addis Ababa, around six in ten second-graders cannot read a word of their native language. Creating better learning conditions involves not only building schools, but renovating and funding existing facilities. This is where the project comes in: World Vision aid workers are renovating the building substance of an elementary school with more durable materials and setting up small libraries and reading nooks. They are also adding new furniture and equipment such as blackboards and toys to the classrooms. In addition to performing construction work, the aid workers focus on imparting knowledge. They train teachers and volunteer assistants, many from students' families, in the disciplines of pedagogy and didactics. The objective is to sustainably improve the quality of education.
The education initiative is part of a large development plan for Nedjo that World Vision prepared in 2007. The plan includes measures for providing cleaner drinking water and improving agricultural cultivation methods. The initiative will run until 2022, helping some 50,000 people.