KION/Egemin Acquires US Integrator Retrotech
8th February 2016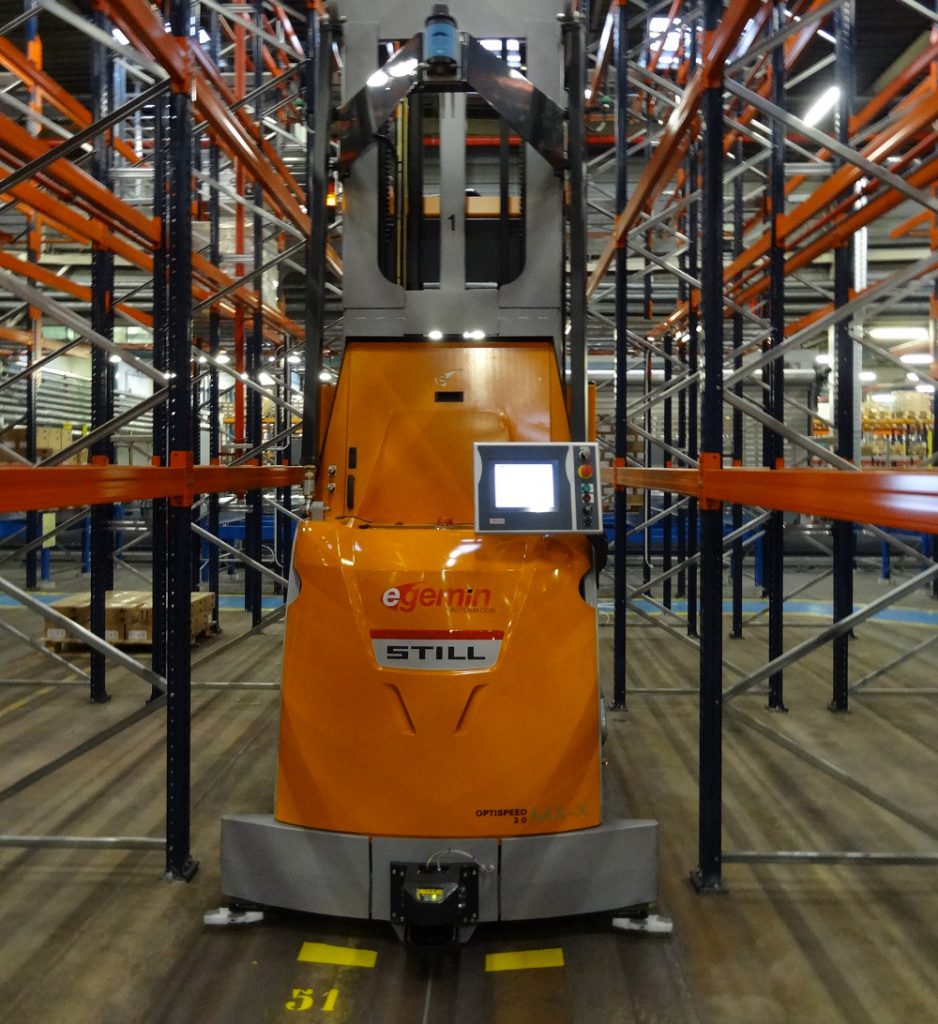 The KION Group and its automation brand Egemin Automation say they have further strengthened their expertise in the fast-growing market for automated warehouse systems in North America by acquiring Retrotech, an established US systems integrator of warehouse and distribution solutions. The KION Group has signed an agreement to purchase the company, which is valued at around $US 40 million, with Savoye S.A. of France. The transaction is subject to the usual conditions precedent and is expected to be completed in the first quarter of 2016.
Retrotech, based in Rochester in New York State, provides its customers with a wide range of solutions for integrating and modernising complex intralogistics systems. Retrotech specializes in systems design, customized warehouse control software and stacker crane modernization and retrofits to ensure that warehouse systems remain in good working order. It has around 140 employees and generated revenue of approximately $US 70 million in 2015. Retrotech will be held by Egemin Group Inc., based in Holland, Michigan, and be an operative part of Egemin Automation. The Retrotech brand will be retained and continue to be used in the USA to represent high quality warehouse and distribution solutions.
"Retrotech, with its excellent reputation and industry-leading expertise in the integration of intralogistics systems, is the perfect complement to strengthen the automation solutions currently being supplied by our brand company Egemin Automation in the USA," said Gordon Riske, Chief Executive Officer of the KION Group. "This deal is an important step on our journey to becoming a leading player in the fast-growing market for automated logistics and material flow systems. Automated intralogistics will play a crucial role in Industry 4.0, the digital transformation of manufacturing."

Retrotech has customers in the food, consumer goods, pharmaceutical and automotive industries as well as in e-commerce and retail. The company was founded in 1985 and initially focused on retrofitting hand pallet trucks and crane systems with automation solutions.
Egemin Automation became part of the KION Group in August 2015, one of the leading global players in intralogistics. The KION Group – comprising the seven brands of Linde, STILL, Fenwick, OM STILL, Baoli, Voltas and Egemin Automation – is the largest manufacturer of industrial trucks in Western and Eastern Europe.