High-speed Auto-bagger for Fulfilment
22nd June 2020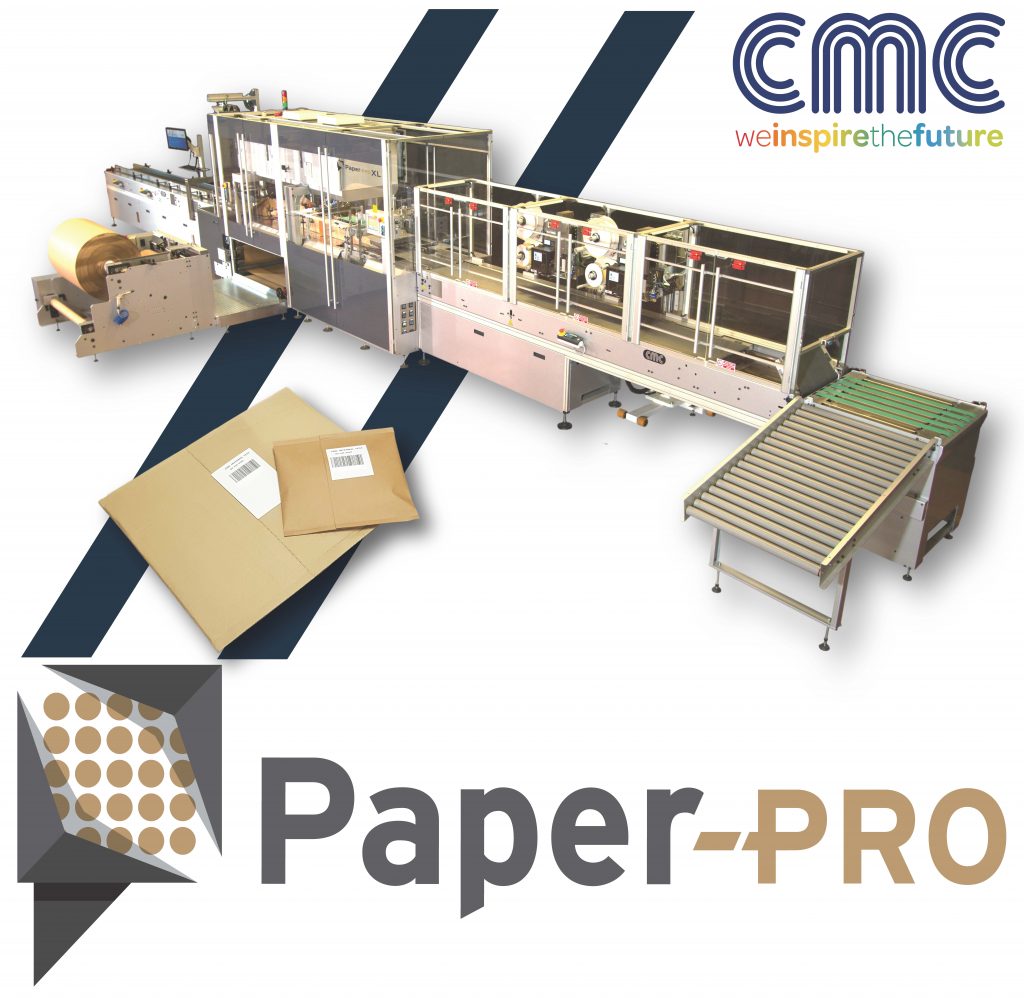 CMC S.p.A., a leading manufacturer of automated packaging and bagging solutions for e-commerce fulfilment, announced today the official release of the new CMC Paper-PRO. Launched at the recent CID20, CMC's Annual Innovation Day, on May 28 the new auto-bagging system is the latest addition to CMC portfolio of solutions aimed at optimising materials and labour cost while improving fulfilment productivity.
CMC Paper-PRO represents the bridge between CMC's 40 years wrapping tradition and the newest logistics technology. Designed to automate the fulfilment of single or multi products in cut-to-size, ready-to-ship paper bags, the system can process both Paper-PRO Kraft cardboard and CMC Paper-PRO bubble paper that offers the same robustness and protection as standard polybags or padded mailers.
Orders are scanned for size so that each final bag is custom sized to the length and height of each consignment, thus reducing wrapping materials and volumes shipped. Once wrapped, bags are sealed with low impact hot melt glue to guarantee the highest sustainable results. Optionally the system can integrate a despatch note/invoice printing and inserting system, check weighers and different sortation options. The system is designed to easily integrate seamlessly into any customer WMS/WCS.
"As consumers continue to champion sustainability, we have committed to innovate with unprecedent technical solutions and new materials with the objective to reduce the carbon footprint of our clients'," said CMC's CEO Francesco Ponti. "Retailers have often overlooked the importance of secondary packaging. Today it has become a key marketing tool to improve brand awareness and engage with consumers. First impression counts and sustainable, right-sized packaging that safely protects the order can become a prompt to get consumers order again in the future."
With outputs of 2.500 bags/hour, CMC Paper-PRO is the optimal solutions for retailers and logistic companies to streamline the e-commerce bagging process and provides high performances in 24/7 fulfilment environments. It has already been tested in the market and will be soon installed for a major 3PL in the Netherlands.