Hadem and Inther Partner in Automatic Document Application Device
24th August 2017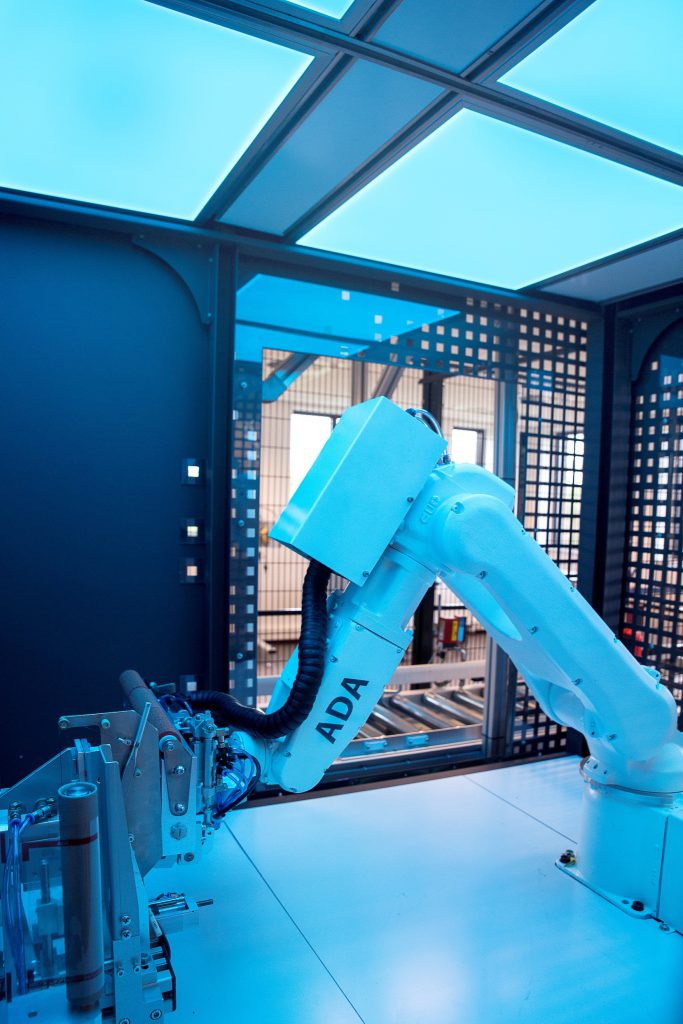 German company Hadem Logistiksysteme GmbH and Inther Logistics Robotics (ILR) have agreed a close cooperation regarding the Automated Document Applicator (ADA), a machine deployed in packaging lines. It prints, folds and applies documents to the exterior of parcels in a 'documents enclosed' docufoil. The goal of the partnership is to increase coverage of the German market.
Currently the first machines are being implemented throughout Europe by partners of Inther Logistics Robotics (ILR). This is done through partners since ILR's strength is in inventing logistic machines designed to improve customer warehouse processes. Today, ILR cooperates closely with the following partners:
– Hadem Logistiksysteme GmbH (Germany)
– Inther Group (Netherlands)
– SRD Maschinenbau GmbH (Germany)
The partners say that there are multiple reasons to implement an ADA. Examples of this are:
– Automatic packlist handling.
– Cross-border transport: customs documents.
– E-commerce/retail – OEM shipments: For guarantee reasons of e.g. consumer electronics it is interesting that the carton will not be opened till the moment of arrival at the final customer. Can also save handling costs when the distributor uses the OEM packaging instead of repacking in secondary packaging.
– E-commerce – return process: customers by more online when the return process is considered as convenient. When the delivery note docufoil is attached over the retour shipping label the customer won't have to perform extra handling actions to return it. Furthermore, the original shipment packaging is more likely to be used, increasing the chance of undamaged product return.
– Law and regulations: For the medical device industry and some hazardous goods it is mandatory to apply the packing list on the outside.