Brady acquires Nordic ID
26th May 2021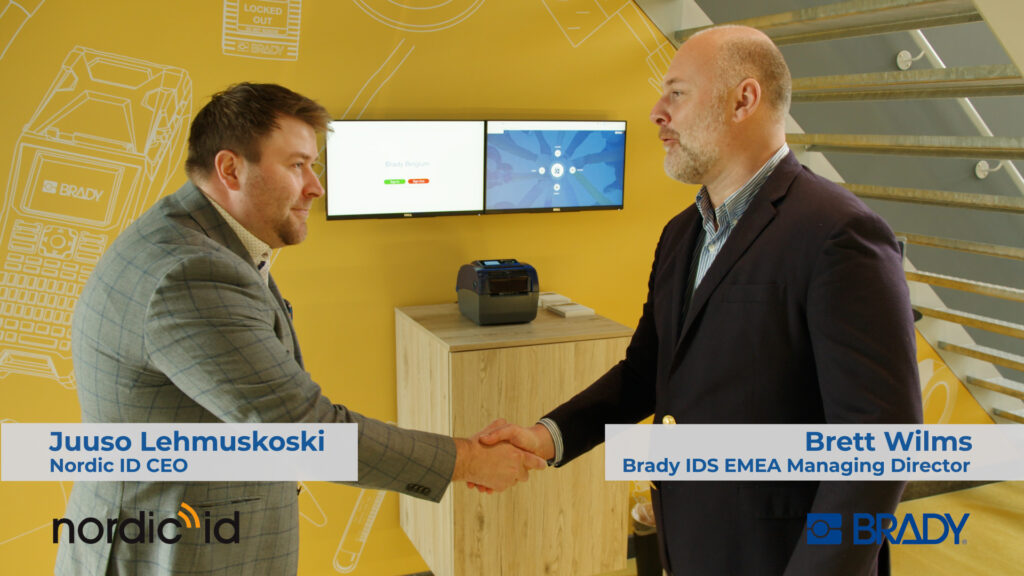 Brady Corporation has further strengthened its capabilities as a full-service provider of printer and  material expertise with the acquisition of Nordic ID.
Nordic ID adds strong, software-integrated RFID scanning capabilities and technology to Brady's reliable, industrial-grade and RFID-enabled identification labels and printers. The acquisition strengthens Brady's position as a worldwide full service provider for RFID and Industry 4.0 solutions.
Brady continuously innovates label materials and identification solutions, focusing on the evolving identification needs of many customers in diverse industries. The ability to include compliant, passive RFID chips and sensors in flexible, self-adhesive industrial grade label materials is a development spearheaded by Brady's RFID competence centre in the EMEA-region.
"In the future, all products will need a unique digital identity to enhance their visibility throughout the supply chain, all the way to the end-customer," said Brett Wilms, Managing Director Identification Solutions for EMEA at Brady Corporation.
"This enhanced visibility will help improve efficiency, increase sustainability, and enhance the customer experience. Our reliable, RFID-enabled label portfolio, know-how and print on-site capabilities are perfectly placed to enable these advantages for many companies, even in conditions considered challenging for most labels. Adding Nordic ID's technology and solutions further develops and strengthens this offer."
Combined with Nordic ID's RFID readers, scanners, software, technology and capabilities, Brady can now offer highly customisable and complete RFID solutions to fully enable the benefits of Industry 4.0.
Juuso Lehmuskoski, CEO of Nordic ID stated, "Nordic ID's technology provides solutions that enable our customers to manage their business processes based on intelligent data that bring transparency to their manufacturing processes, and predictability to their operations. The sale of Nordic ID to such a highly-regarded market leader in identification solutions presents an unparalleled opportunity for future growth in diverse industries worldwide."
Brady intends to increase R&D efforts at Nordic ID to accelerate new RFID product introductions and to expand its product offering both within and outside of Europe. Nordic ID's technology combined with Brady's leading market position in niche application industrial printers and materials make this an attractive business combination in the fast-growing arena of track and trace applications within the industrial setting.