Fortna Automates Swedish eCommerce Parcel Hub
19th April 2023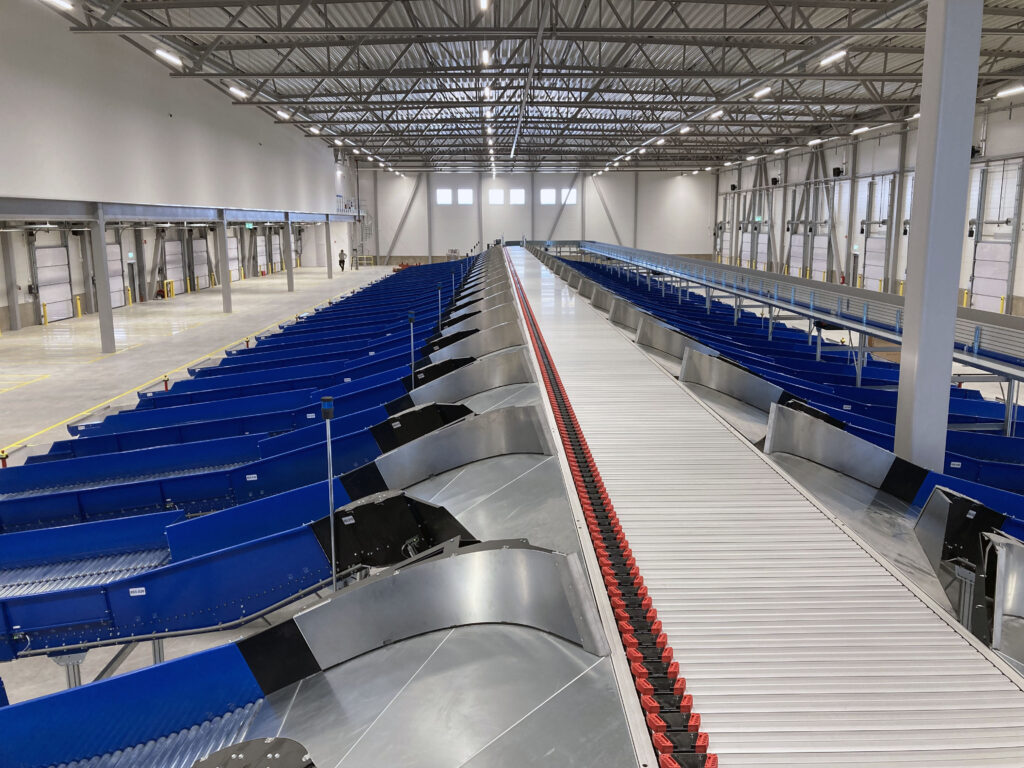 FORTNA, a leading automation and software company for the full logistics value chain, has partnered with Budbee, a Sweden-based tech company, to develop a parcel hub with enhanced and seamless delivery experience for their customers. The automated parcel system includes a new sorting solution that improves speed and accuracy for their new terminal in Jönköping, Sweden.
At the end of 2022, Budbee joined forces with Instabox under a new parent company, Instabee, with the aim of continuing the transformation of eCommerce deliveries while challenging traditional players in Europe. The terminal in Jönköping will deliver parcels to customers from both Budbee and Instabox.
The new automated hub is based on a shoe sorter system with loop functionality designed to transport products, such as cardboard boxes and bagged items. The solution is designed to achieve a throughput of hundreds of thousands of parcels daily, with multiple outfeeds for Budbee and Instabox destinations. This future-proof solution can expand the system and reach higher throughput as demand increases.
"As a true partner, we use our capabilities and industry experience to make our customers competitive and relevant to their clients," said Jonathan Kruisselbrink, Director of Sales at FORTNA. "The facility will contribute to an overall operational improvement of the customer's parcel environment. We are very pleased to support Budbee in its mission."
The new sorting solution is up and running to serve as many customers as efficiently and quickly as possible. "We are happy to be working with FORTNA and the operational advantages it will give us. This will help us to serve Budbee and Instabox customers even more efficiently," said Fredrik Nyström, Nordic General Manager of Instabee.
FORTNA partners with the world's leading brands to transform omnichannel and parcel distribution operations. Known world-wide for enabling companies to keep pace with digital disruption and growth objectives, we design and deliver solutions, powered by intelligent software, to optimize fast, accurate and cost-effective order fulfilment and last mile delivery. Our people, innovative approach and proprietary algorithms and tools ensure optimal operations design and material and information flow. We deliver exceptional value every day to our customers with comprehensive services and products including network strategy, distribution centre operational design and implementation, material handling automated equipment, robotics and a comprehensive suite of lifecycle services.