WITRON wins "Bavaria Best 50" Award
23rd February 2021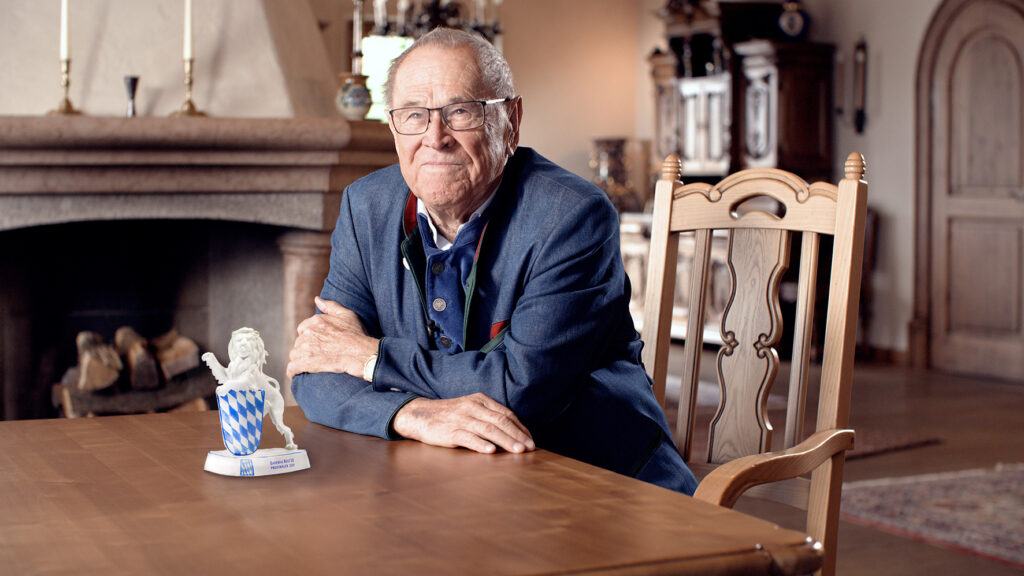 The year 2021 is a special year for WITRON. Founded in 1971 by Walter Winkler (pictured above) and his wife Hildegard, the company has been an innovation driver and mastermind in the design, realization, and operation of efficient automated logistics centers as well as a reliable employer in the region for 50 years. And to kick off the anniversary year, there was a special award from the Bavarian State Government.
Selected from almost 8,000 medium-sized companies in Bavaria, WITRON belongs to one of "Bavaria's Best 50. The award, usually presented in the course of an award ceremony in Munich, was received by the family company from Parkstein shortly before Christmas together with a video message in the mail.
The sponsor of the award is the Bavarian State Ministry of Economic Affairs, Regional Development, and Energy. Together with an independent jury, this institution selects and evaluates especially fast-growing mid-sized companies in Bavaria for the nomination. Decisive for this nomination was the sustainable success of the company as well as the striking growth figures of WITRON. Last year alone, almost 500 additional staff members were hired worldwide, bringing the total number of employees to 4,500. More than 100 trainees started their professional career at WITRON in 2020. And WITRON continues to grow – especially in the IT area. The company founder sees the technological and competitive advantage of WITRON's solutions geared towards retail and distribution logistics, as well as the high level of customer trust, and the reliable implementation of customer projects as the basis of success for the continuous growth.
"This award is a very positive signal not only for us as a company and employer, but also for our region. We are very proud to be among Bavaria's best mid-sized companies – this is a clear sign that diligence and years of commitment are rewarded," says company founder Walter Winkler.
Last year WITRON celebrated its 25th anniversary of being present on the North American market.