Witron Celebrates Awards Success in Bavaria
28th November 2016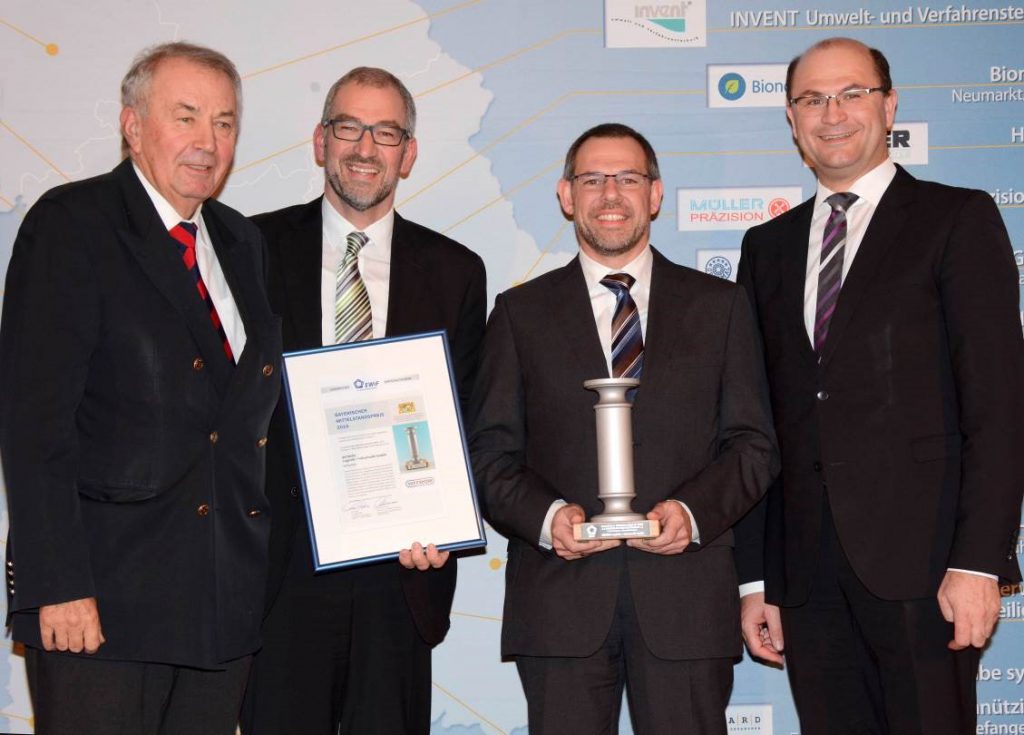 Systems integrator and warehouse automation specialist Witron is celebrating, having won the Bavarian award for small and medium-sized companies 2016 presented by the European Business Forum (EWiF). Managing Directors, Helmut Prieschenk and Christian Dietl, received the "Pillar of small and medium-sized businesses" as well as the certificate in the category of "Services" from the Financial State Secretary, Albert Fueracker. The award ceremony was accompanied by an evening gala held at the Maximilianeum in Munich. The prize for small and medium-sized companies is awarded to honour extraordinary entrepreneurial creativeness and to present the company's outstanding work to the public.
In his laudatory speech, the Upper Palatinate Fueracker honoured the particular economic achievements of the Parkstein-based company.
It is the tenth time that small and medium-sized companies from Bavaria have been honoured for special achievements in the category of trade, crafts, services, and manufacturing trade. The awarding criteria are outstanding achievements in the field of customer focus, personnel policy, conservation of resources, innovation and future, internationalisation, as well as social and corporate commitment. The jury is composed of former award winners as well as personalities from industry, politics, science, trade associations, and the media.
"We are very proud and extremely happy to receive this honour", said Witron CEO, Helmut Prieschenk. "First and foremost, because it honours the extraordinary teamwork of our 2,400 employees in an oftentimes very challenging project business and emphasizes the loyalty of our long-standing customers who – in the end – are a crucial factor for this success. Secondly, because it is a special appreciation for the lifetime achievements of our company founder, Walter Winkler and his wife, who were successful in establishing a unique and prosperous family business over the past 45 years. This prize award symbolizes especially future motivation, an honour to past achievements, and the further development of Witron as an Upper Palatinate family business with innovative capability, courage, and diligence into the future."
Pictured from left are: EWiF President, Hans Spitzner (State Secretary – retired), Helmut Prieschenk, CEO Witron Logistik + Informatik GmbH (with certificate), Christian Dietl, CEO Witron OnSite Services (with trophy), and Eugolist, State Secretary, Albert Fueracker.