Data Collection from Weighing Systems on your Mobile
8th December 2020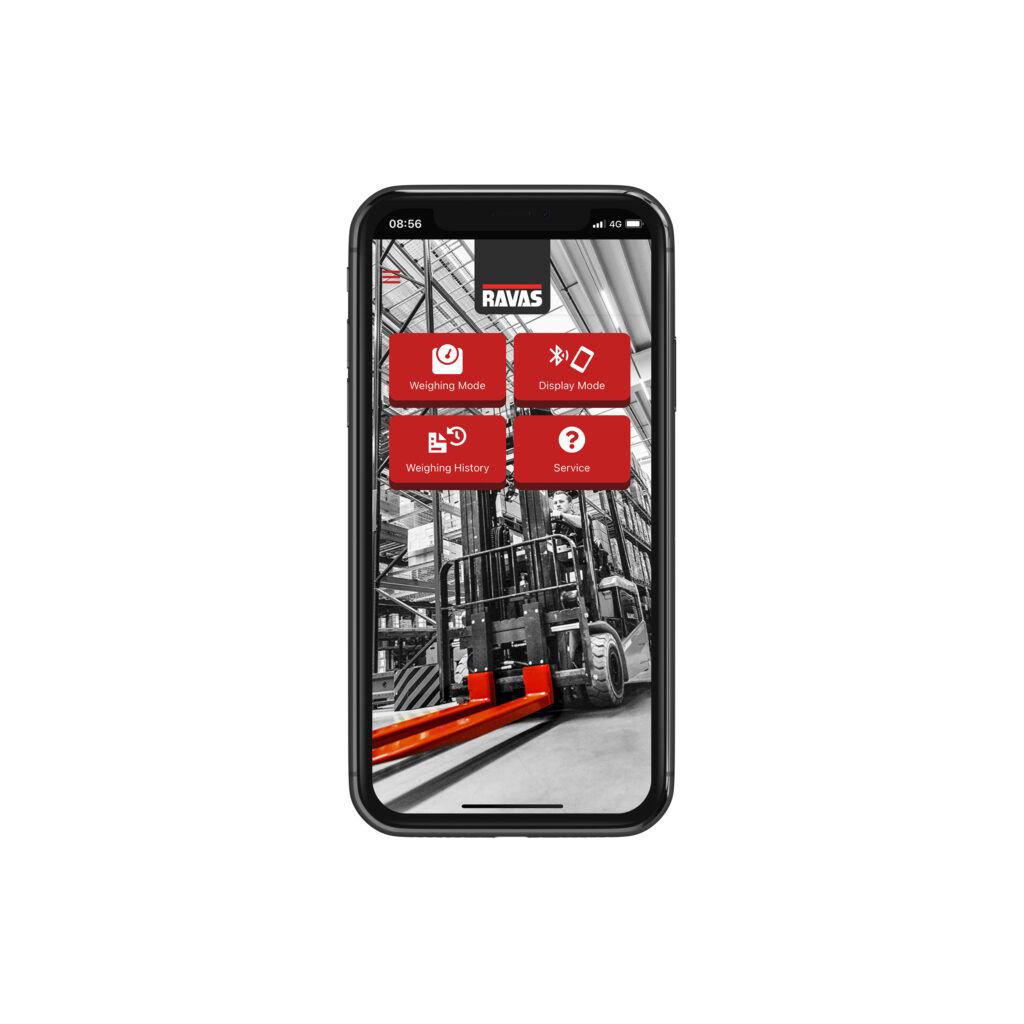 RAVAS, a specialist in mobile weighing solutions, recently launched an update of the RAVAS WeightsApp, an app that makes it possible to work smarter with a mobile weighing system. This new and improved version is now available for download.
Display weight on site
It is a common situation in the warehouse: the indicator of the mobile weighing system is too far away for the employee to read directly. RAVAS has the solution for this: the RAVAS WeightsApp. This app makes it possible to display the weighed weight on the spot and directly on a smartphone or tablet. The app also stores the weighed gross weights, together with the tare weight, product code, date, time and ID of the weighing system or operator.
Additional features for greater convenience
But the app goes beyond displaying weighted weight. The stored data set can be viewed at any time and can also be sent as a CSV file to any e-mail address so that it can be imported into a spreadsheet program on a PC. As an additional function, the app makes it possible to download a log file of the RAVAS indicator and send it as a CSV file for technical analysis in case of malfunctions. When working with an Android or iOS device that has an integrated barcode scanner, it can be used to enter product IDs. More information about the RAVAS WeightsApp can be found on the website.