Weigh in Motion technology at LogiMAT
7th April 2023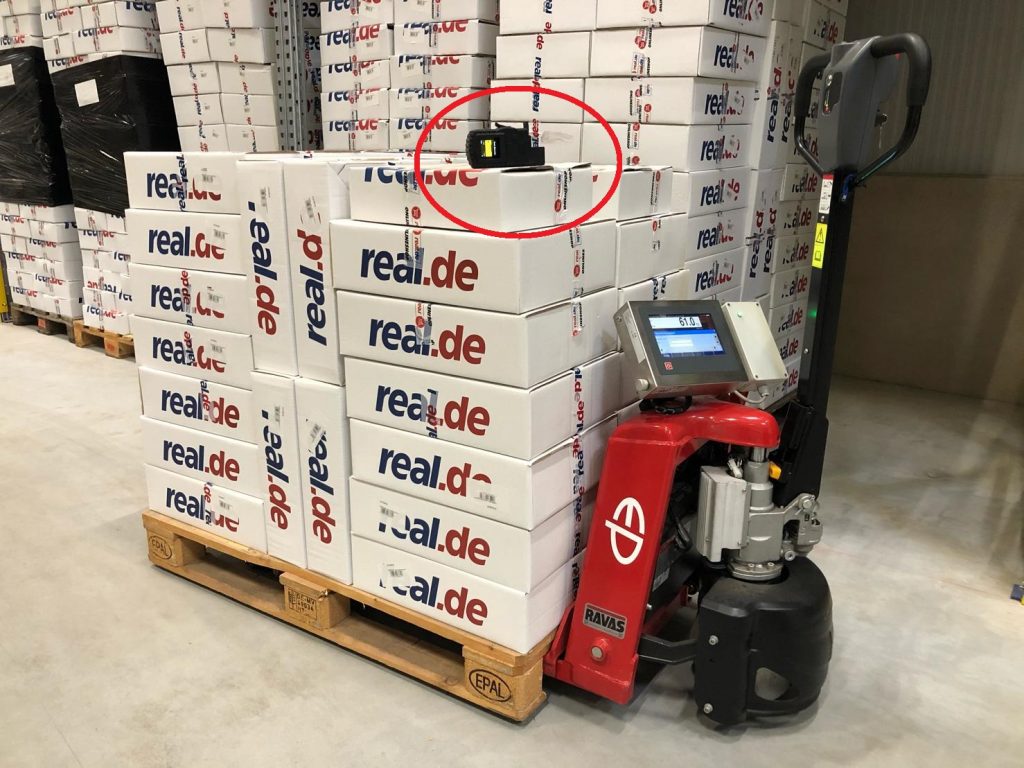 Imagine a logistical world in which you can weigh your palletized goods on the go. No stops involved. Always accurate and real-time data on weight and possibly dimensions. Visit the RAVAS booth C75 in hall 10 at LogiMAT and witness this technological revolution yourself.
Intelligent carriage plate with Weigh in Motion technology
Last year, RAVAS introduced the iCP, an intelligent weighing carriage plate that enables you to weigh 'difficult to pack' products in combination with pre-construction equipment, such as a clamp or rotator. The iCP is available in a wired and wireless edition, and more importantly, as an OIML version. This Legal for Trade validation allows you to invoice your customers by weight.
But technological innovation never stops at RAVAS. Where drivers in the past had to physically stop the forklift truck for a few seconds to generate the weight, our engineers now have developed Weigh in Motion technology that enables you to weigh on the go, without stops nor interruptions. Driving at a constant speed on a smooth floor, generates a real-time and reliable set of data on weight and volume that can be transferred to any ERP or WMS and can be used to invoice your customers by weight. This Weigh in Motion technology is an absolute revolution in the optimization of every supply chain.
Display on the handle
Furthermore, RAVAS will introduce a new advanced display for hand pallet trucks at the show. Main feature of this design is that the display is integrated in the handle of the hand pallet truck. Of course, this saves space. And at the same time, it significantly improves the ergonomics of the operator. For LogiMAT, our R&D engineers developed a prototype truck equipped with patented display on the handle technology. If you wish to see, touch, feel and experience this prototype with display on the handle, please do not hesitate to reach out to our sales managers and schedule a meeting for a live demo at LogiMAT.
Picking errors cause high, unnecessary costs, stock discrepancies and loss of customer satisfaction and superfluous communication. With the RAVAS order picking solution Pick by Weight you are always in control of every picking line during the complete order picking process.
With the RAVAS order picking solutions, all relevant information on the weight of your palletized flows is made available to any ERP or WMS in real-time, fast and efficiently. Pick by Weight is available with 1, 2 or 3 scales. Optimize order picking and save money. Stand C75, Hall 10