Warning System to Improve Safety at Blind Corners
9th January 2018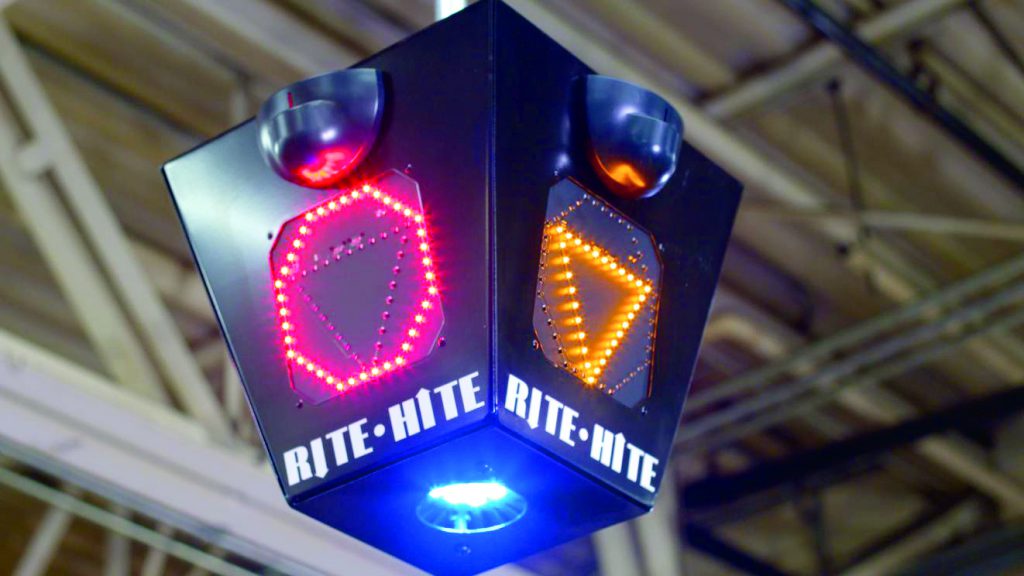 Blind corners inside facilities may have just got safer with the introduction of the Safe-T-Signal intersection warning system by Rite-Hite. The ceiling-mounted system alerts workers when traffic is approaching from other directions using LED lights in the shape of red stop signs (octagon) and amber yield (triangle) signs.
Intersections with blind corners can be dangerous, especially in areas where workers and materials handling equipment are present. The Safe-T-Signal helps make those areas safer by providing a clear signal in all directions so workers know if the intersection is safe to enter or if they should yield or stop to wait for other traffic to proceed.
Safe-T-Signal uses unidirectional microwave sensors to differentiate approaching traffic in all directions, whether it's a 4-way, 3-way or 2-way intersection. When an object is within sensing range, the other directions on the device show an amber-colored yield sign. The worker approaching the intersection will not be presented with any lights. However, when two or more objects are approaching from multiple directions, those workers will see red LED lights on the device. The remaining directions will show amber LED lights.
In addition to high-visibility 40 lumen LED stop/yield signals, the Safe-T-Signal is equipped with a high-intensity 440 lumen blue signal that projects on the floor of the intersection. Less than 10W are required to run the device during standby, while fewer than 50W are needed at maximum use.
Constructed of steel, the Safe-T-Signal comes with a rigid conduit. It can operate in temperatures between -40° C and +60° C. Certified for indoor use only, optimal mounting height is 3050 mm to 4880 mm, depending on the exact application.