UgoWork obtains $2m in funding
3rd May 2022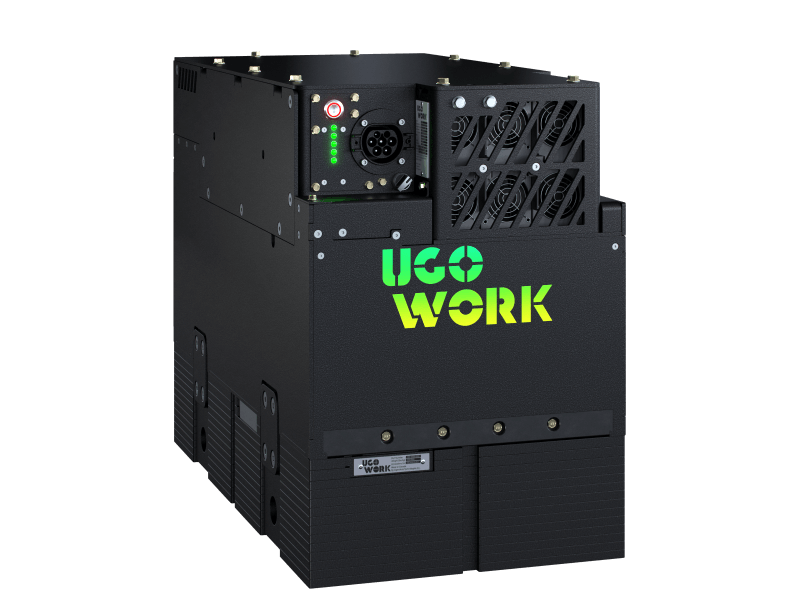 UgoWork, a Canadian manufacturer of lithium-ion battery solutions for industrial vehicles, has received $2m in loan financing from Investissement Québec as part of the Compétivert initiative.
This financing comes on the heels of several key commercial achievements and the adoption of its solution by major US clients. This support from Investissement Québec confirmed the tremendous potential of UgoWork's solutions and its alignment with the Government of Québec's battery strategy for commercial electric vehicles. The funds will be used for UgoWork's market expansion across North America.
In an unprecedented global context whereby the supply chains and energy efficiency are major challenges, UgoWork offers industrial fleet operators turnkey lithium-ion battery solutions that help optimise their resources, make data-driven decisions and take a step towards a zero-carbon footprint. Its Energy as a Service (EaaS) subscription model reduces upfront costs for faster deployment and enables customers with access to the latest UgoWork lithium technology, software suite and best-in-class support with maintenance and technology updates.
"With its lithium-ion battery for forklifts, UgoWork is helping to achieve one of our government's objectives: to develop a comprehensive battery industry. The solutions offered by this manufacturer will contribute to the green transformation of our businesses, while reinforcing Québec's position as a leader in the electrification of transportation," says Pierre Fitzgibbon, Minister of the Economy and Innovation and Minister Responsible for Regional Economic Development.
"We are proud to once again participate in UgoWork's growth and transformation initiatives. Our financial support today demonstrates our commitment to shift to a low-carbon economy, to create an end-to-end lithium value chain here at home – from ore extraction to battery recycling – and to ensure Québec becomes a top-notch North American hub in this sector. By supporting innovative solutions from companies such as UgoWork, we will be able to achieve our goals and secure a green and prosperous future", mentioned Guy LeBlanc, President and CEO of Investissement Québec
"The growing popularity of our solutions in North America is a clear indication of the quality and differentiation of our end-to-end offer," explained Philippe Beauchamp, CEO at UgoWork. "We believe the market is ready to embark on a true transition to more viable energy solutions. There is tremendous momentum behind lithium-ion technology and we believe that UgoWork is strategically positioned to lead the wave. We are proud to count on the support of Investissement Québec so that we can continue fulfilling our vision of a more sustainable future in material handling."