TGW Completes Sustainable Logistics Hub For Swiss Climate Technology Group
22nd August 2017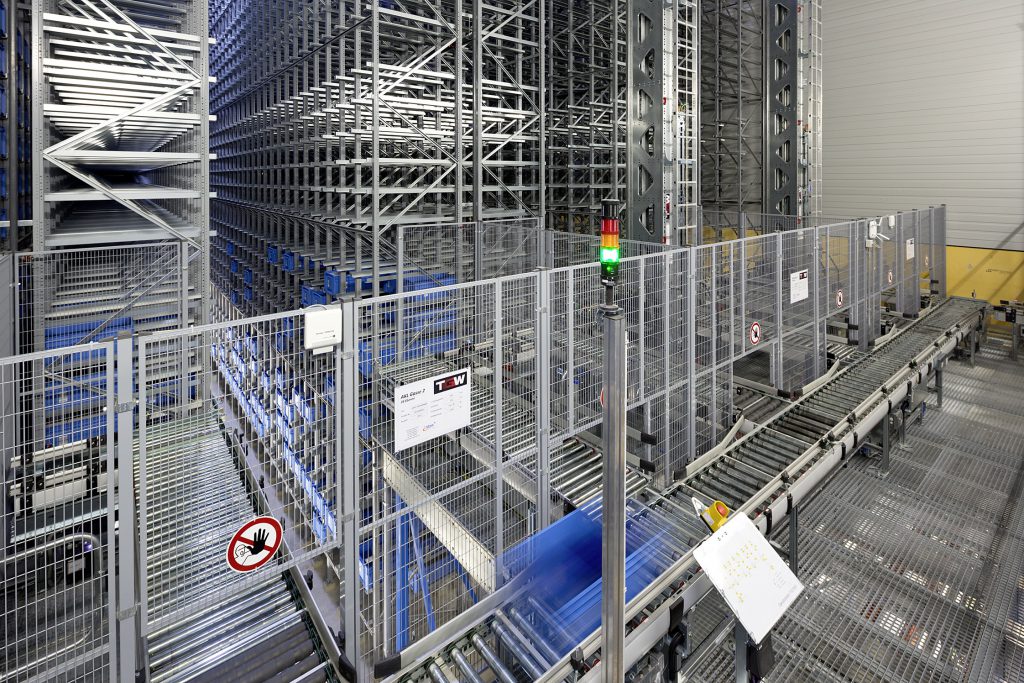 Automated materials handling solutions specialist TGW Logistics has completed a national logistics hub in Nebikon, Switzerland for Swiss climate technology group Walter Meier, a wholesaler of heating and air conditioning systems for residential and commercial buildings.
The energy self-sufficient hub replaces a network of manual warehouses in six geographical locations and consolidates 30,000 SKUs totaling two million items, as well as 110,000 customer deliveries and 30,000 postal packages a year.
An automatic pallet warehouse with a rack-supported structure and four aisles holds more than 11,000 pallets. Double-deep storage and six tons of load-bearing capacity for each shelf on eight levels means that 39 double cycles per hour are possible with the TGW storage and retrieval machines.
In addition, TGW installed an automatic mini-load warehouse for 33,000 totes, including goods-receiving stations, a re-packing station at the pallet loop and an order consolidation area with a dispatch zone.
A manual warehouse with 4,000 storage locations and a shelf rack warehouse with 1,500 storage locations complete the material handling system.
"We used our Mustang single-mast storage and retrieval machines (SRM) in the four aisles of the mini-load warehouse, enabling up to 600 totes for small parts to be stored and retrieved per hour," says TGW project manager Hanspeter Egli. "Our SRMs are built using lightweight aircraft construction methods, which reduces their weight by 25% and makes them extremely energy efficient. By using an anti-pendulum drive, the mast remains stable even at a height of 12 metres – a major factor in the selection of the technology."
To ensure employee comfort and to optimise picking performance, the TGW PickCenters are equipped with overhead product laser identification and the employees operate the equipment at the workstations via touchscreen.
TGW KingDrive® conveyor equipment transports totes and cartons weighing up to 50kg  through the centre. The communication system is programmed by means of a BUS network ensuring maximum transportation speed and acceleration. The system's energy-saving regenerative braking system and very quiet operation helps minimise the decibel levels of the installation.
The logistics centre is powered by a roof-installed photovoltaic system with 4,200 panels and a peak performance of 1.1 megawatt, making the site energy self-sufficient and an energy exporter.
Beat Kohler, manager of the new distribution centre, says: "We were operating at full capacity, and increasing customer requirements left us with no choice but to optimise our processes. Thanks to the creation of the new hub and our work with TGW, we have successfully achieved that goal."