USA Storage Systems Acquisition
17th August 2022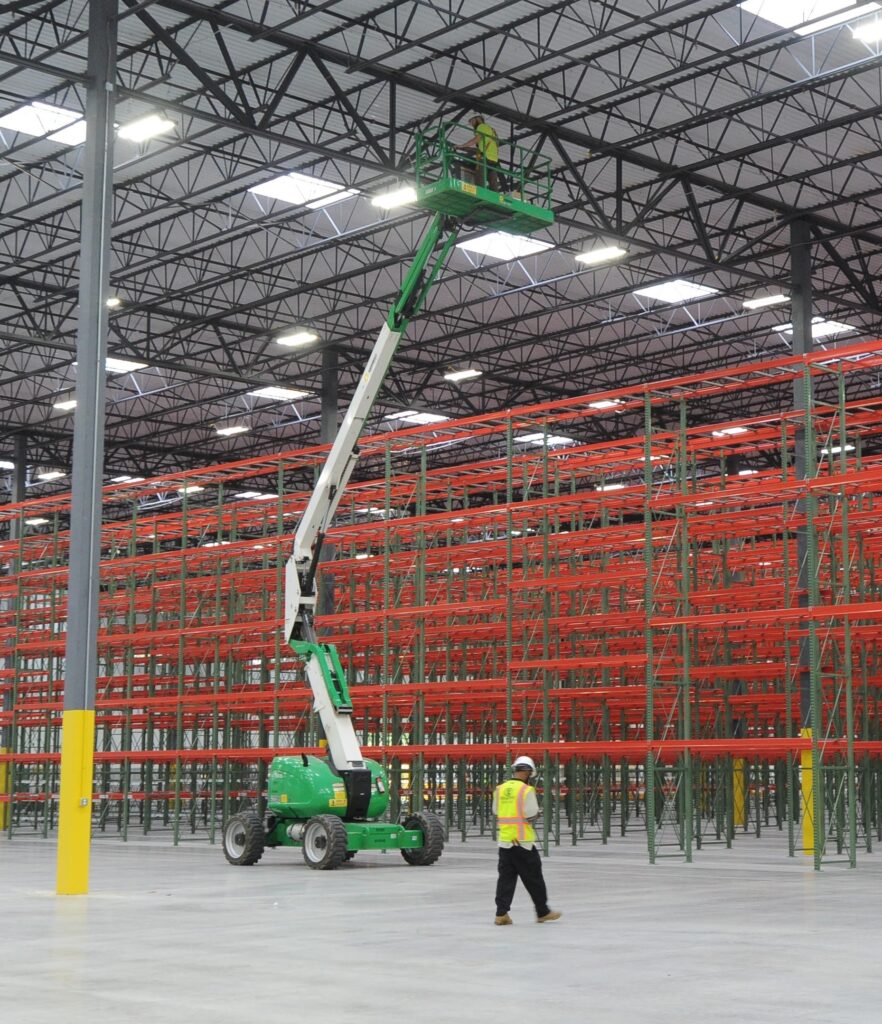 Apex Companies, headquartered in Oak Brook, Illinois, has announced that Engineered Handling, Inc, a leading storage and warehouse equipment supplier based in Charlotte, North Carolina will join the Apex family of companies to support growing customer demand in the Mid-Atlantic and Southeast states. The combined company—operating under Apex Warehouse Systems—unites the talents and capabilities of Engineered Handling's existing staff with the sales, design, engineering, automation, and rack repair services of Apex Companies.
Apex Companies is a full-service storage and material handling equipment provider – from individual pallet rack systems, forklifts, and lift equipment to full-scale warehouse design, integration, and automation; Apex offers customers one-stop-shop expertise.
The team from Engineered Handling has built a reputation as a premier material handling systems integrator offering warehouse design, engineering, installation, and training services to clients throughout the Mid-Atlantic and Southern states. In addition, they maintain a sales and stocking facility in Hickory, NC, and a sales office in Greenville, SC. These locations will join the existing Apex offices in Oak Brook, IL, West Chicago, IL, Aurora, IL, and Denver, Colorado. All Engineered Handling employees will be joining Apex.
"We have known and worked with the Apex team for many years and have appreciated their high level of expertise and customer service. We look forward to becoming a part of the Apex family and continuing to grow the combined company in the future, said Jerry Welsh, President of Engineered Handling, who will join the Apex team. With its extensive footprint in the automotive parts and tool crib market, Engineered Handling expands Apex's capability into this valuable sector. Additionally, the acquisition blends two active business units dedicated to used and overstock racking to expand the supply and affordability for customers throughout the U.S. The addition of Engineered Handling, coupled with last year's acquisition of Alpine Equipment Co. of Denver, gives Apex a coast-to-coast footprint that will help propel the company's national growth plans.
"Apex's acquisition of Engineered Handling is a testimony to our plans to make Apex a truly nationwide company. The Mid-Atlantic and Southeast states are areas of tremendous growth in the warehouse and logistics market. We look forward to adding our capabilities to those of Engineered Handling to serve customers in this growing market," noted Peter DeHaan, Principal, Apex Warehouse Systems. The merger was concluded on August 15th, 2022.