UK Racking Safety Specialist Heading for New Orleans ASSP Expo
15th May 2019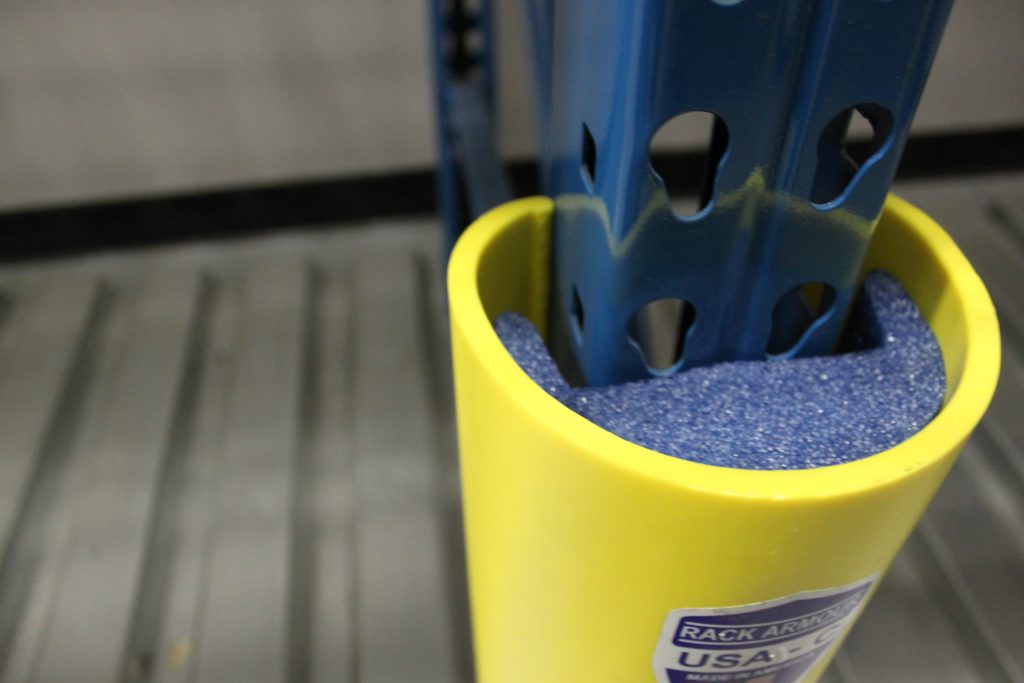 UK-based racking safety specialist Rack Armour will be exhibiting its product, installed by some of the world's biggest brands, such as Wal-Mart, Tesco, BMW, Audi, Office Depot, Mercedes, IKEA, Kellogg's, McDonalds, Nestle, Toyota, Pepsico, Coca Cola, DHL, and Eddie Stobart, at this year's ASSP (American Society of Safety Professionals) in New Orleans, Louisiana from 10-12 June.
Designed and tested in collaboration with the biggest companies in the world, Rack Armour says it continues to develop new ways to reduce pallet racking damage and increase warehouse safety through its revolutionary ballistics grade product range.
After months of research and testing Rack Armour came up with the product, a cylindrical HDPE shell teamed with an absorbing foam interior, capable of dissipating impact energy effortlessly. Many of the original units are still installed on the original sites after more than eight years, with only the foam needing replacement, highlighting the obvious benefit of installing the guard over anything else. Rack Armour is now sold in over 80 countries and manufactured on three continents.
The company says that the Rack Armour upright protector was subject to thousands of hours of design and testing before the final model was completed and perfected. The guard has been subject to the most stringent and vigorous of testing to ensure it complies with all European legislation including FEM 10.2.02. FEM is the most internationally recognised and one of the most up to date (having been updated in 2001) of all testing standards.