Pallite expands to meet demand
6th December 2022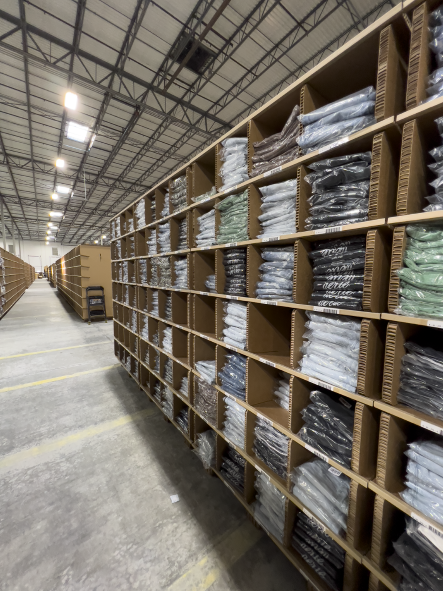 Pallite, the award-winning international designer and manufacturer of high-density storage bins, has taken on bigger premises in Milwaukee, US to facilitate the demand for its honeycomb cardboard pick bin units.
Since launching its strong, flexible warehouse storage solutions in the US 12 months ago and success following MODEX, Pallite has seen huge demand from a growing number of customers, including Quiet Platforms.
Over its 13-year operating history, Quiet has become the chosen fulfilment provider to the most successful and progressive digitally native companies seeking to maintain their brand identities.
With facilities located in key regions including Boston, St Louis, Chicago, Dallas & LA, working with Pallite it has been able to transform its storage and picking efficiencies.
Pallite brings business benefits
With the installation of Pallite's PIX SLOTS storage solution, Quiet has reported considerable business benefits, including the reduction in the price per pick location, increased durability compared to previous corrugated bin boxes that would break down and need to be replaced, and also tangible improved ROI.
PIX has also provided Quiet with the flexibility it needed, scalability and customisation of the pick location dimensions, another major factor provided for by Pallite storage solutions.
"The biggest impact of installing PIX was the ability to have a storage solution able to be used for picking in our Atlanta launch," said a spokesperson from Quiet Platforms. "From the date we acquired the building to the date we had inventory in storage ready to be picked was six weeks. Storage density has improved and picking locations per square foot has increased.
"Another major impact is inventory accuracy. There are no bin boxes being crushed and ripped causing inventory to fall on the floor. The sustainability of the units provided an additional benefit."
Pallite PIX and PIX SLOTS is a range of lightweight, flexible, and robust storage units constructed from honeycomb paper cardboard. Designed to flex to the ever-changing demands of the modern warehouse, this innovative range of modular storage bins can be produced to each customer's inventory requirements. PIX units maximise every inch of warehouse space, revolutionising picking efficiencies, improving pick accuracy as well as helping businesses fulfil on their sustainability goals.
Recent innovations to the range include rearward angled shelving to further alleviate stock spilling from pick faces. Rigid shelf edges with space for labels and bar codes are included for easy integration into existing pick systems.