New Wheel Series Caters For Sensitive Goods Transport
17th October 2017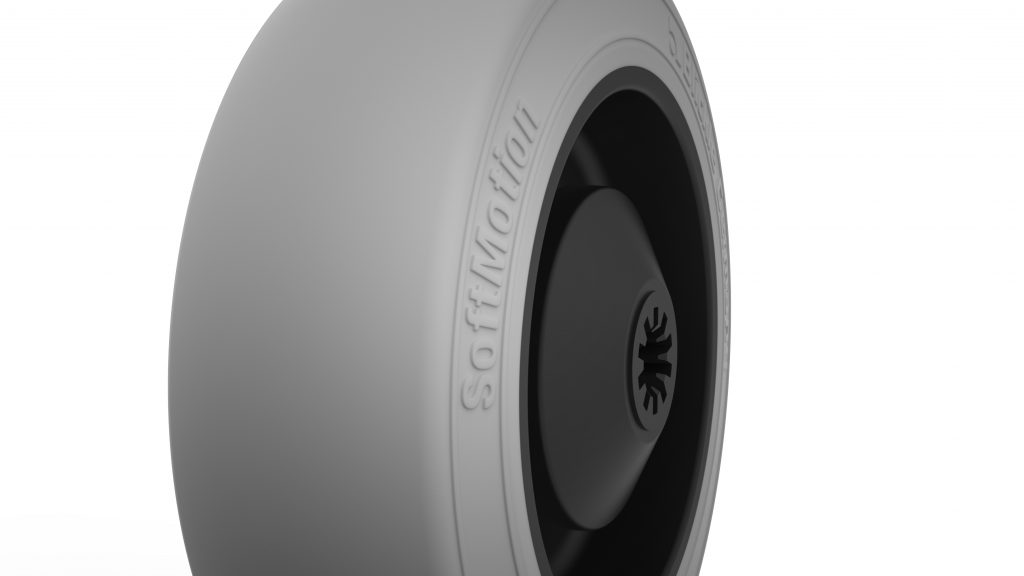 Wheel and castor maker Blickle has developed the new POES and ALES series for applications which require greater operational comfort and excellent damping of the goods being transported: "With their high quality SoftMotion soft rubber tread, the wheels and castors have exceptionally smooth running characteristics and reliably cushion against uneven surfaces. With this, rolling becomes a smooth glide," said the Rosenfeld (Germany) based company.
From service trolleys in the catering industry to the transport of shock-sensitive components in the electronics industry: In many industries there are cases in which wheels and castors with a high degree of damping are required. They not only cushion sensitive goods against shock and vibrations, but also reduce the noise level and ensure a comfortable feel whilst in operation. The new POES and ALES series from the wheel and castor specialist Blickle are perfectly matched for such applications. They have an especially thick tread with a specially adapted contour consisting of high quality Blickle SoftMotion elastic solid rubber. The material features very high elasticity and therefore lower rolling resistance.
The tyre is vulcanised onto the wheel centre, so that the wheels are also highly suitable for lateral loads. The wheel centre of the POES series consists of impact-resistant nylon, and in the ALES series, die-cast aluminium. The elastic SoftMotion tread will smooth out uneven surfaces, ensuring great running smoothness and will considerably reduce noise. The non-marking grey material is also gentle on floors and unlike other rubber compounds, does not leave any residues. Depending on the version, the load capacity varies between 120 and 350 kilogrammes.
The new POES and ALES series are also available as swivel and fixed castors with top plate fittings or bolt holes. The bracket consists of pressed steel. Ball bearings lubricated with long-life grease in the wheel axle and swivel head ensure reliable, smooth running and maintenance-free operation in normal use. In addition, Blickle supplies the swivel castors with various brake systems for secure standing.