Italian Warehouse Automator Grows in UK with Contract Win
14th June 2018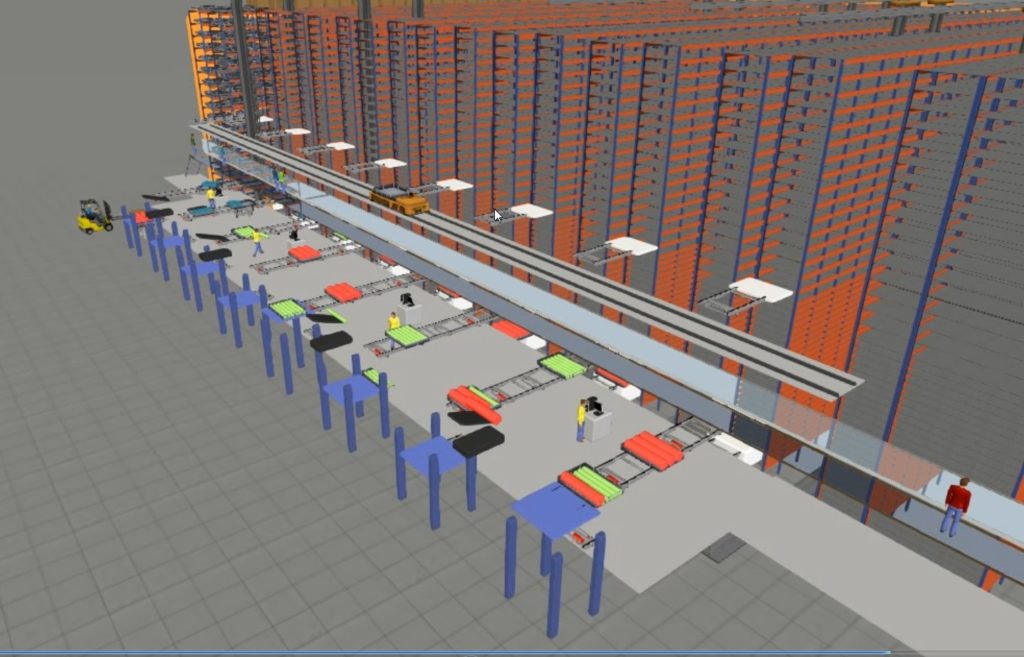 ROMO, the prestigious manufacturer of designer fabrics, wallcovering, rugs and accessories has chosen Italy's Ferretto Group for its new warehouse in Nottinghamshire, UK. The Automated Storage & Retrieval System will be installed in Romo's newly built facility in the town of Kirkby in Ashfield. The storage system, with a capacity of 300,000 rolls of fabric, will be equipped with 12 stacker cranes for the handling of about 20,000 trays. The works started at the end of May with completion scheduled for May next year.
The automated storage system will allow ROMO to replace the current five warehouses in use with a single fully automatic structure, equipped with a highly ergonomic handling system and an advanced fire protection system.
Ferretto Group's Vice President, Riccardo Ferretto, comments as follows: "This is a new customer which will strengthen our presence in the global market, and especially the UK market. We are proud that a prestigious company such as ROMO has chosen our solutions, deeming them an efficient response to their logistics needs. With this project we are going to automate the process involved in the storage and cutting of fabric, ensuring maximum flexibility for a company that handles up to 6,000 order lines per day."
Founded in Vicenza (Italy) in 1956, Ferretto Group SpA  designs and manufactures a complete range of solutions for the needs of each sector and application. It offers metal shelving, industrial mezzanines, automatic storage and vertical storage solutions. The Ferretto Group provides integrated, high-tech solutions with the added value of in-house developed warehouse management software. Ferretto Group supports its customers in all phases, from design to installation, assistance and maintenance throughout the entire life of the systems. Over the years the company has consolidated its internationalization and operates worldwide through its own network.