Innovation Award for Handling and Storage System
26th November 2019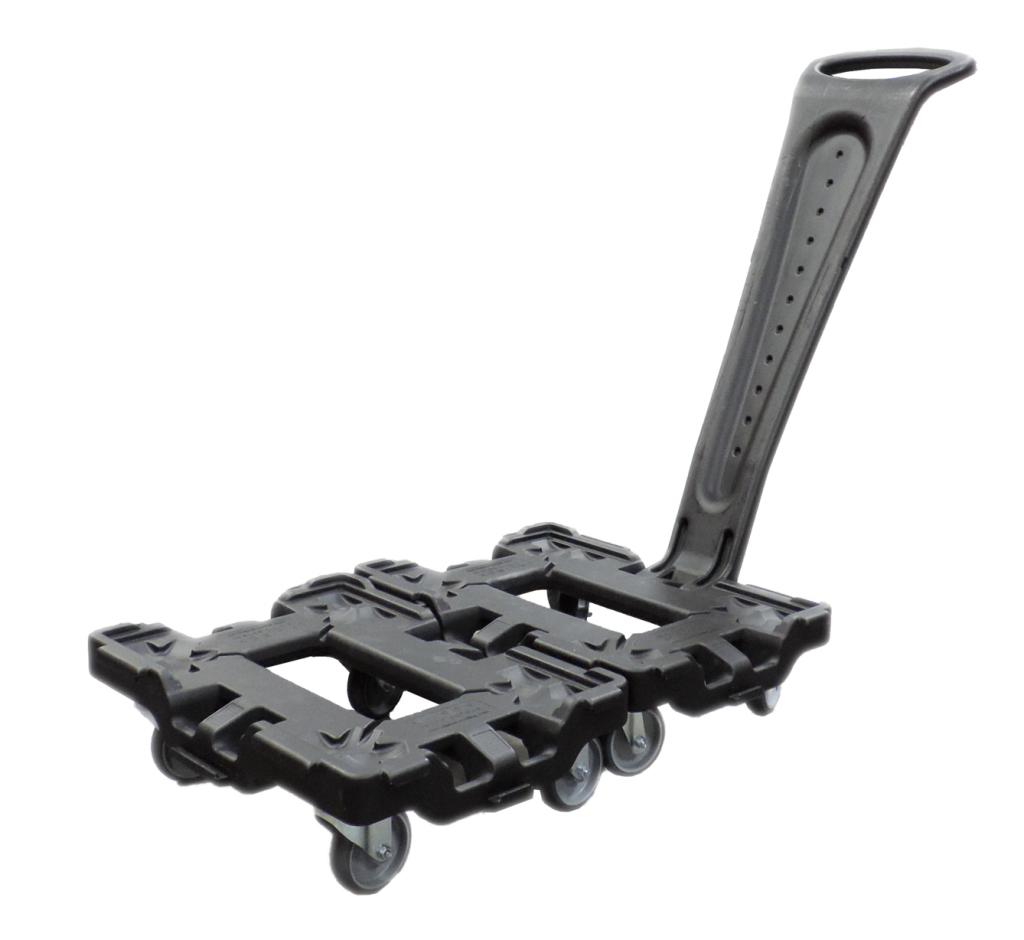 North West based Alison Handling has been crowned winners of the Most Innovative Established Business Award at this this year's Venturefest North West Innovation Showcase competition.
The Innovation Showcase targets small to medium-sized businesses who have launched a new product, service or digital innovation in four categories and Alison Handling beat stiff competition from over 120 entrants to scoop their award.
The award was given to Alison Handling in recognition of its new A-Link Dolly, a new product they have just launched which is designed to be a rack to shelf solution, cutting the need for cage trolleys, and inefficient storage systems.
The rigorous entry process culminated in a pitch to an audience in excess of 1000 potential customers and investors and an esteemed panel of business experts at Manchester Central.
Alison Dearden, director at Alison Handling took centre stage and said: "The daunting prospect of pitching to the audience was certainly worth the sleepless nights now we have been declared winners. We are delighted that the new Dolly solution has been recognised in this way, we firmly believe it provides an effective and efficient storage and transport solution for many sectors.
"With Black Friday looming, many warehouses and retailers will be overstretched and additional pressure put on staff which inevitably leads to error and even breakage. By using the A-Link Dolly, businesses can address this issue as it can cut staff handling times between the warehouse and the store by approx. 46%, meaning huge savings on labour, whilst increasing efficiency and profitability."
The A-Link Dolly has been over a year in development and testing and represents a major R&D investment for Alison Handling. The system is a unique wheeled dolly, designed to accommodate all types of plastic storage boxes, tote boxes, stack-nest crates, with a feature on the trolley to create location points for castors for safe stacking of the dollies when in storage or returned to store.