Food Logistics Operator Equips Warehouse
7th June 2023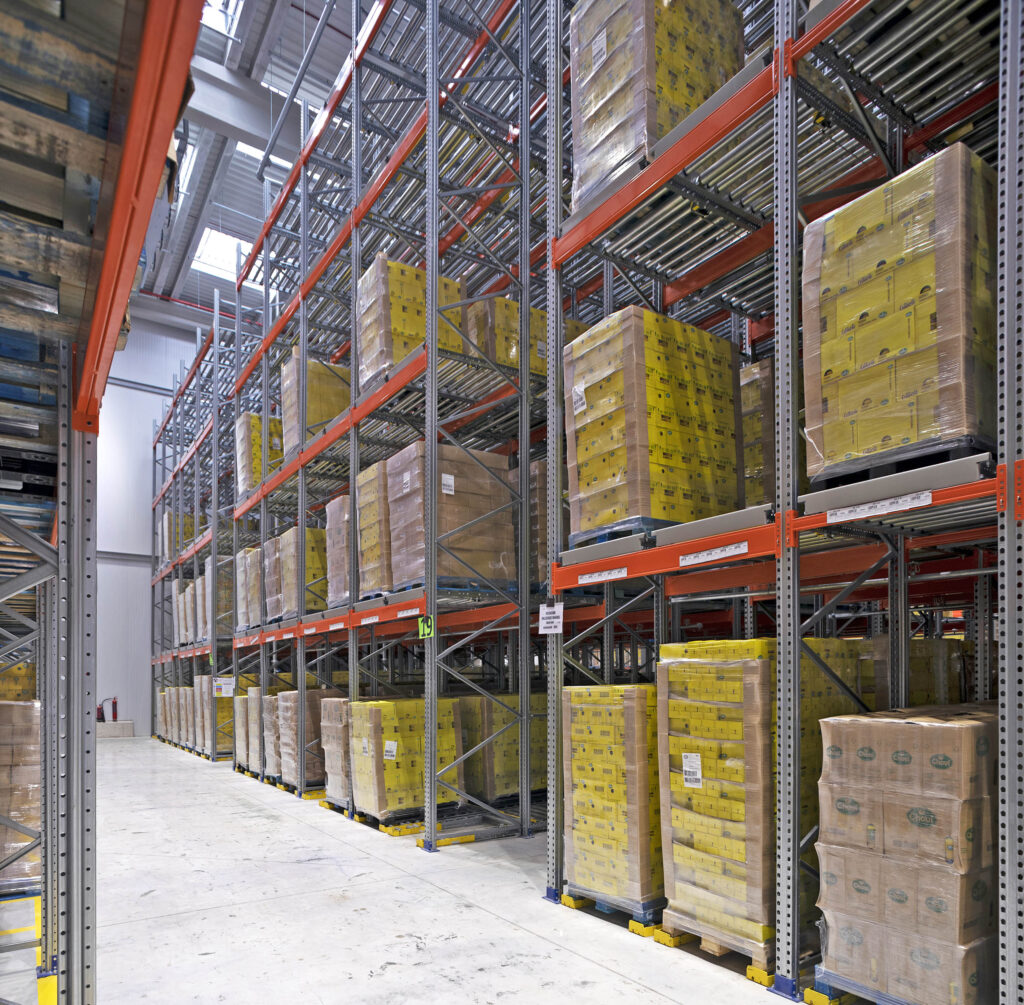 Choví, the sauce manufacturer, breaks into the food logistics sector with the creation of Choví Logistics, for whom AR Racking has installed a combination of dry and cold storage systems in its new logistics platform in Massalavés, Valencia.
The new business unit of Choví, dedicated to logistics and which operates as a supplier for other companies in the food sector, entrusted AR Racking to maximise the productivity of its new 8,000 m2 warehouse. The AR Racking team has manufactured and designed a comprehensive storage solution, combining a selective storage system, adjustable pallet racking, and a compact system, live pallet racking.
Adjustable pallet racking, which is highly versatile, resistant to all types of loads and allowing direct access, stores 5,400 pallets. For its part, live pallet racking, with its high-density storage and with an incline and rollers to facilitate the movement of the load, has a capacity for 1,200 positions. The height of the racking is 11,000 mm, with the top level at 10,500 mm. "Our service is comprehensive, going beyond the mere manufacture and installation of racking. Together with the customer, we believed that the combination of an adjustable pallet racking system and a compact one would more effectively meet the stock rotation needs of the different products", commented Javier Miquel, AR Racking Sales Representative.
What's more, around 2,000 m2 of the total area of the warehouse is dedicated to cold storage of between 3ºC and 5ºC. In any case, AR Racking's galvanised racking guarantees the optimum storage of food thanks to its resistance to extreme temperatures.
According to David Moyá, Managing Director of Choví Logistics, "we now have a warehouse worthy of our experience in the food sector and that can meet our customers' logistics needs". The Valencian company has been striving for years to reach new markets and diversify its portfolio.
AR Racking is part of the Arania Group, an industrial group of companies with extensive experience and scope, and with a multi-sectoral activity based on the transformation of steel that dates back more than 80 years. AR Racking provides the market with a wide range of solutions with high certified quality standards and a comprehensive project management service. AR Racking's industrial storage systems stand out for their innovation, reliability and optimum efficiency.