Fire Protection Curtain Launched by Industrial Door Provider
15th October 2019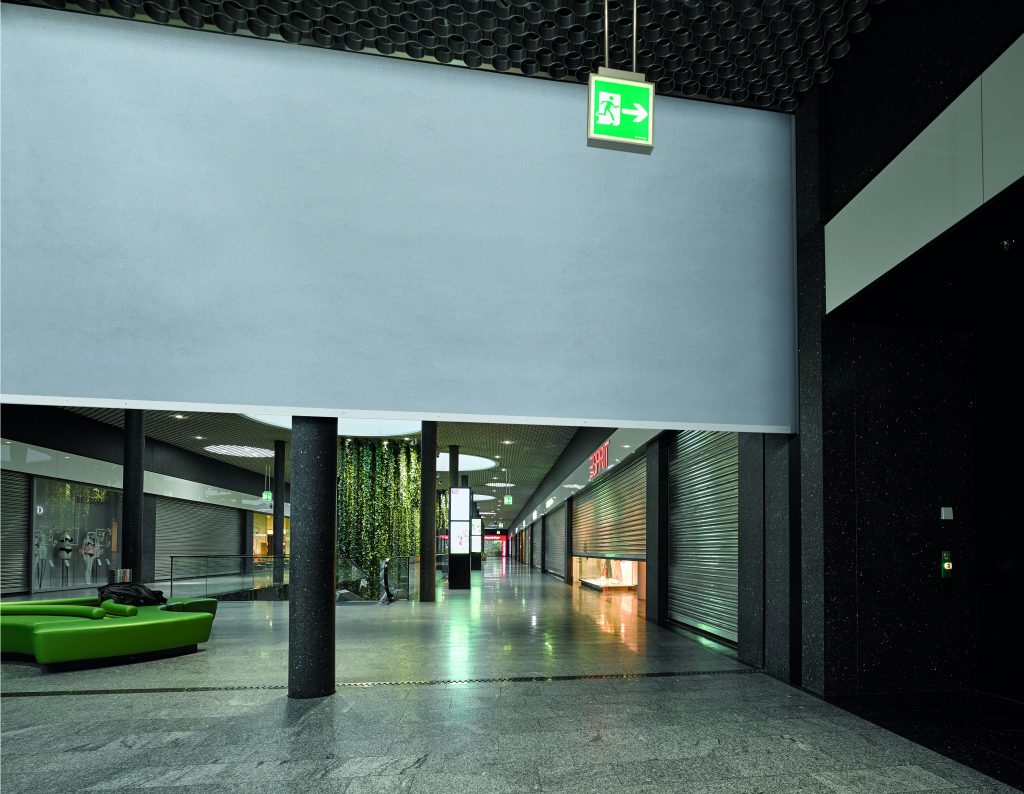 Industrial door provider Hörmann UK has launched its new FlexFire Protection Curtain, specifically designed to provide the construction and other industrial sectors with unrivalled smoke protection in the event of a fire.
Equipped with an intelligent FSA-FLEXControl hold-open device as standard, the curtain closes reliably if smoke develops. When combined with optical smoke detectors that monitor the door area, the hold-open device is compliant with the requirements outlined in EN 14637. The system can also be connected to the on-site fire alarm system for a complete fire protection offering, supported by an optional battery pack to bridge potential power failures.
Tested for fire loads of up to 120 minutes, the FlexFire Protection Curtain is both lightweight and compact, according to Hörmann. Its innovative construction features narrow side guides, which means the fire-proof textile curtain can be installed and remain inconspicuous to the internal structure of the building, for a seamless finish.
The curtain features concealed magnetic contacts fitted on the side guide to aid fast installation. This is also supported by a space saving shaft-housing unit with integrated tubular drive, which enables almost invisible integration to a building's infrastructure.
If operated in combination with the FSA-FLEXControl Unit and line-monitored tubular drive, the system performs a full automatic teach-in run without the need for any mechanical adjustments, simplifying installation. Preassembled wiring also makes the door system very easy to fit and service.
Tom Langley, Projects Director for Hörmann UK, said: "Our new FlexFire Protection Curtain has been specifically designed to provide the highest standards in fire and smoke protection and meet all the relevant regulations. We are committed to continuous product development that offers innovative solutions to meet the ever-changing needs of our wide client base and our latest launch is reflective of this."
The FlexFire Protection Curtain is available in galvanised steel as standard, with the opportunity to customise components in a RAL colour to suit the interior design of the building.